Weatherford opens district play this Friday against a team that has struggled to win games in recent years and is off to another slow start. L.D. Bell's Blue Raiders have been singing the blues for a while now. In the past five years, the team has compiled district records of 1-5, 0-6, 0-7, 1-6 and 2-5.
The Kangaroos could have used Bell last week at the homecoming game. Instead, a stingy and undefeated Cleburne team barreled into Roo Stadium and won 48-31.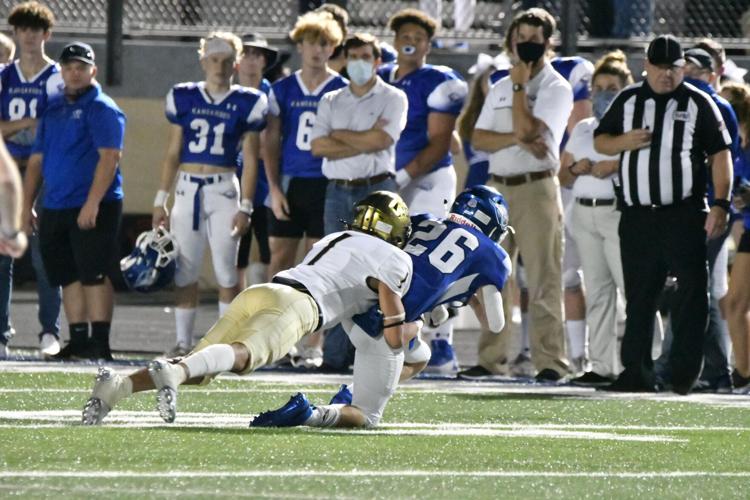 Weatherford Head Coach Billy Mathis described the homecoming setback as a "tough loss."
Senior wideout, safety and special teams standout Cisco Caston played a big game against Cleburne but went down after overheating and was sorely missed during crunch time. The Roos have been dealing with injuries all season, beginning with the ankle injury to starting quarterback Ryan Clark in the season opening loss to Aledo three weeks ago at Globe Life Park in Arlington.
Senior running back Dez Forrest has battled his own ankle injury and missed gridiron time.
"We need to get healthy," Mathis said.
The Roos defense will need to play with more discipline to contain opposing offenses, the coach said.
Weatherford (1-2) plays at 7:30 p.m. Friday against Bell (0-2) at Pennington Field in Hurst.
Mineral Wells at Vernon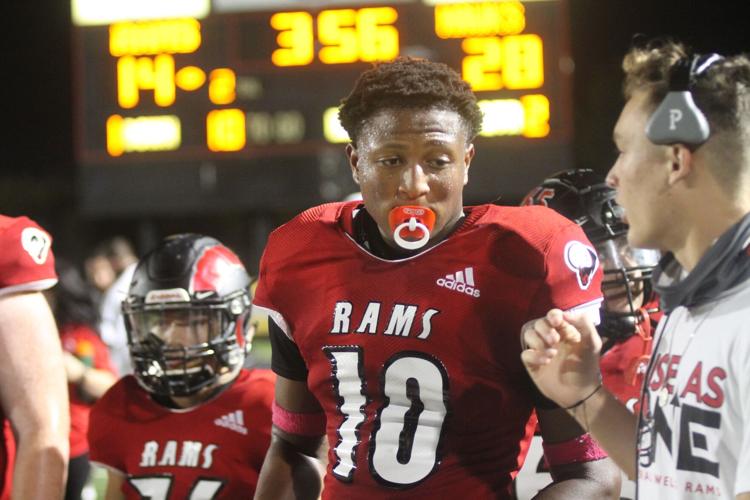 The Rams have experienced a hard-luck season so far but hope to turn their season around on Friday against a winless Vernon. Still, Mineral Wells has appeared discombobulated at times during this weirdest of years. The Rams were set to begin their season against three Tarrant County teams that they matched up well against. Tarrant County, however, delayed its school year due to COVID-19 concerns, and those games were cancelled. Mineral Wells scrambled to find fresh opponents and wound up playing a couple of powerhouses, Godley and Boyd. Venus was the third, and the Rams beat them. 
Then, reports of positive cases at Mineral Wells led to a two-week shutdown that cancelled games against beatable Sanger and Gainesville. When the Rams were allowed to return to the field, they had little time to prepare to face another powerful team in Glen Rose.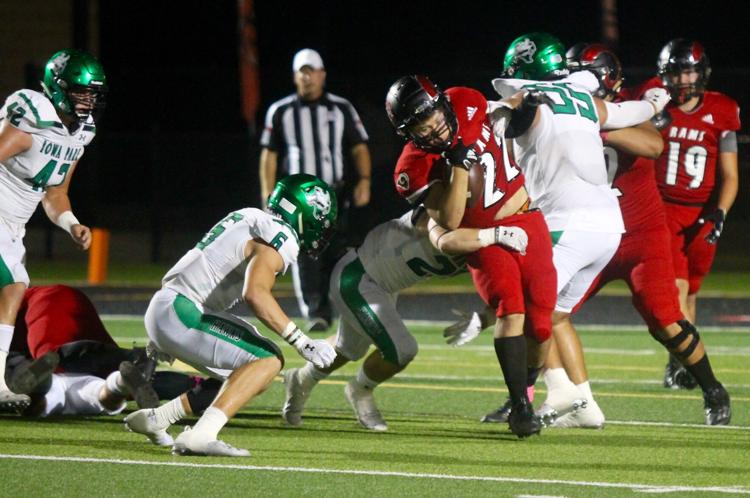 Instead of being 4-2 or maybe even 5-1 and sailing into last Friday's first district game with swagger and confidence, the Rams were 1-3 and trying to regain their conditioning and timing. That's a hard way to take on Iowa Park, one of the region's best teams. End result: a 14-42 drubbing.
Rams Head Coach Gerald Perry said his team is resilient and will bounce back but "it's frustrating for them to a certain extent."
Iowa Park and Graham are the toughest teams in the district, but the Rams could slide into the playoffs as a third seed if they beat Vernon this week and Bridgeport in the season's final game on Nov. 6.
Mineral Wells (1-4) hits the road to play at 7 p.m. Friday at Vernon (0-6). 
Springtown vs Hirschi
The Porcupines have stacked up six wins in a row and a 2-0 district record and are feeling confident heading into Friday's game against a beatable but dangerous Hirschi.
The Huskies were enjoying a four-game win streak until they stumbled against Rider last week. Expect Hirschi to come roaring into Porcupine Stadium ready to return to winning and eager to protect its own perfect 1-0 district record.
Springtown (6-1) plays at 7 p.m. Friday at home against Hirschi (4-2).
Brock vs Ponder
The Eagles aren't perfect, but their record is, and the team continues to improve each week while on its mission to reclaim the state title they last held in 2015. This week's opponent is neither powerhouse nor pushover.
"Ponder is probably the most improved team in the district," said Brock Head Coach Chad Worrell. "They are playing really well right now, and they do a great job of controlling the ball and clock.  Going to be a battle."
Worrell is "glad we are 3-0 to start and control our own destiny," he said.
Brock (6-0) plays at 7:30 p.m. Friday at home against Ponder (3-3). 
Aledo reschedules
Aledo's scheduled opponent Waco University cancelled due to a COVID-19 quarantine. The Aledo Bearcats will now host the Cedar Hill Longhorns at 7 p.m. Friday, at Bearcat Stadium for homecoming.
Strawn vs Three Way
The Greyhounds won their season opener in a big way last Friday, dropping Bluff Dale by a score of 70-6. This came after putting up 88 points against Covenant Classical the week before. 
Strawn (5-2) plays its second district game at 7:30 p.m. Friday at home against Three Way (2-5).
Gordon vs Bluff Dale
Things look bright for the Longhorns, who kick off the district portion of their schedule this week at home against Bluff Dale, a struggling team.
Gordon lost last Friday's battle against Evant — 52-72 — but gained valuable experience that could help them win their district war.
"In order to prepare for the district race, we were excited for the game against Evant," Head Coach Mike Reed said. "Their size and speed along with eight seniors was exactly what we needed moving forward." 
This week's opponent has won a single game all year, but Bluff Dale won't be taken for granted, Reed said.
"As young as we are, we have to continue to work our fundamentals and make sure our execution is crisp and on point," he said. "Bluff Dale is going to be well coached."
The Longhorns are enjoying strong play from freshman Robert Freeman, who plays almost every down offensively and defensively and on special teams.
"His level of play as a young player has been very impactful on a team hoping to make a deep playoff run," Reed said.
Brody Scrivner, Owen Curry and Clay Berry have been anchors on the talented offensive line, he said.
"Our run game and pass protection success all year has been due to their efforts up front," the coach said.
Gordon plays at 7:30 p.m. Friday at home against Bluff Dale (1-6).
Millsap at Merkel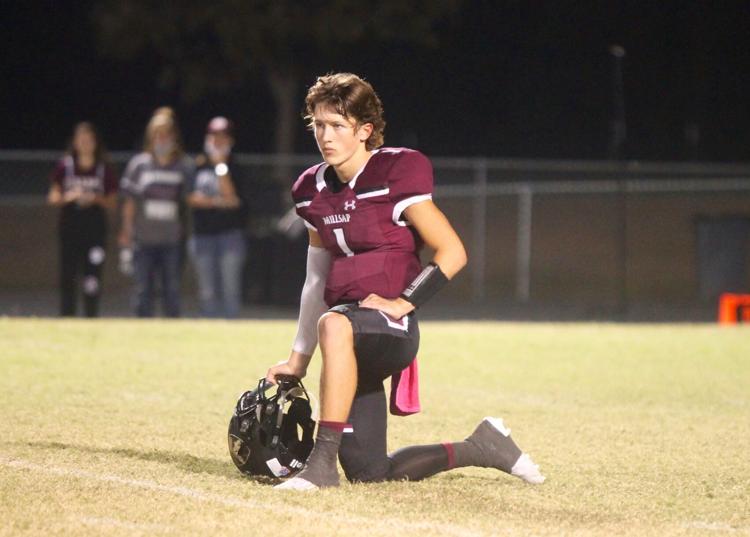 The Bulldogs were bitten in their season opener against Eastland last Friday and hope to even up their district record this week against Merkel. The Badgers are on a three-game losing streak but have kept scores close during all those losses. 
Millsap Head Coach Jacob Johnson is ready to put his team back on the field after a disappointing loss to Eastland last Friday.
"If we take it one play at a time and focus on ourselves, we can play with anyone," he said.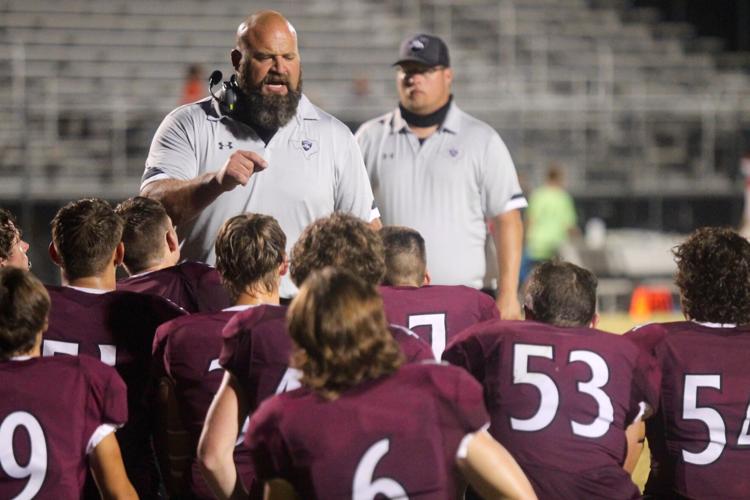 The Bulldogs played well during its tough non-district portion of the schedule and feel strong heading into Merkel despite the district loss to Eastland, the coach said.
"We are just getting started," Johnson said. "We knew our district was very tough."
Millsap plays at 7 p.m. Friday on the road against Merkel (2-3).
Peaster at Boyd
The Greyhounds started the season with three non-conference wins and then dropped its next three games — all of them against district foes. Peaster could improve its fortunes vastly by defeating district foe Boyd, a team that is 6-0 for the season and 3-0 in district.
Peaster (3-3) plays at 7:30 p.m. Friday at Boyd (6-0).
Perrin-Whitt vs Bryson
The Pirates are coming off consecutive losses heading into district play this week and hope to improve their fortunes against Bryson.
 Perrin-Whitt (3-3) plays at 7:30 p.m. Friday at Bryson (3-4).
Trinity Christian at Trinity Christian
No, the Eagles aren't playing themselves. They are heading to West Texas to challenge another private school by the same name. 
The Eagles have won two in a row after a season opener loss.
"We feel like we are finding out what our team can do and how to maximize their skill set," Head Coach Joe Hamstra said. "Hopefully, we will continue to improve."
He praised his team's offensive line (Ryan Shiller, Luke Anderson, Caleb Gabbert, Ben Camp and Brayden Smalley). The unit has opened holes for running back Ezra Jackson to run through. Quarterback Ryan Hollingsworth has shown "running ability to go along with his arm," the coach said.
The Trinity Christian (2-1) travels to Lubbock to play the Trinity Christian Lions on Friday at a time to be announced.
Community Christian vs Methodist Children's Home
The Warriors are hurting and reeling after seven straight non-conference losses this season. The team doesn't quit — the Warriors have played tough in every loss. The best player, quarterback Jackson Horton, is out for the season, and freshman Jesse Rodriguez will lead the team now.
"We are banged up with some key players out," Head Coach Brian Rodricks said.
The team's playoff chances are doused for the most part this season, and the coach plans to give his  underclassmen plenty of game experience. Rodricks said he will "finish the season out with a lot of young guys getting plenty of opportunities on both sides of the ball."
Community Christian (0-7) plays at 6 p.m. Friday at home against Methodist Children's Home (2-2).
Weatherford Christian at Lake Country Christian
The Lions weren't able to play last Friday after their scheduled opponent cancelled due to COVID-19 quarantine. There is no time left to re-schedule, and the Lions will move forward, Head Coach Stephen Cox said.
Weatherford Christian (0-2) plays at 7:30 p.m. Friday at Lake Country Christian (4-0) in Fort Worth.