Weatherford to battle Paschal for district relevance
The Kangaroos and Panthers are both 1-1 in district, 2-3 overall and locked in a tie for fourth place. The winner of Friday's game will go 2-1 and take sole possession of fourth place with the possibility of moving higher still depending on outcomes of other district battles. A win means the Kangaroos will control their destiny since the current first- and third-place teams remain on Weatherford's schedule.  
This is a big game for us," said Billy Mathis, Weatherford head coach. "All the games are big for us. We need to win this one to have a chance to play for a district championship."
A win against Paschal won't be easy.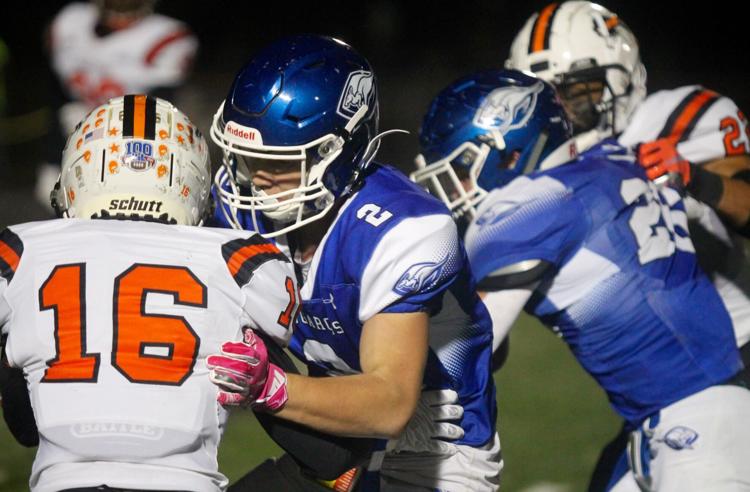 "Paschal is playing really good football right now," Mathis said. "They just came off a big win over Chisholm Trail. They get into a lot of different formations, execute well on offense and play solid defense."
Last week's bye was good for the Kangaroos, he said, allowing players to work on fundamentals and "really dial in on things we were not doing well."
This week, the team will focus on its game plan against the Panthers.
Weatherford (2-3) plays at 7 p.m. Friday against Paschal (2-3) at Farrington Field in Fort Worth.
Brock takes on Pilot Point for district title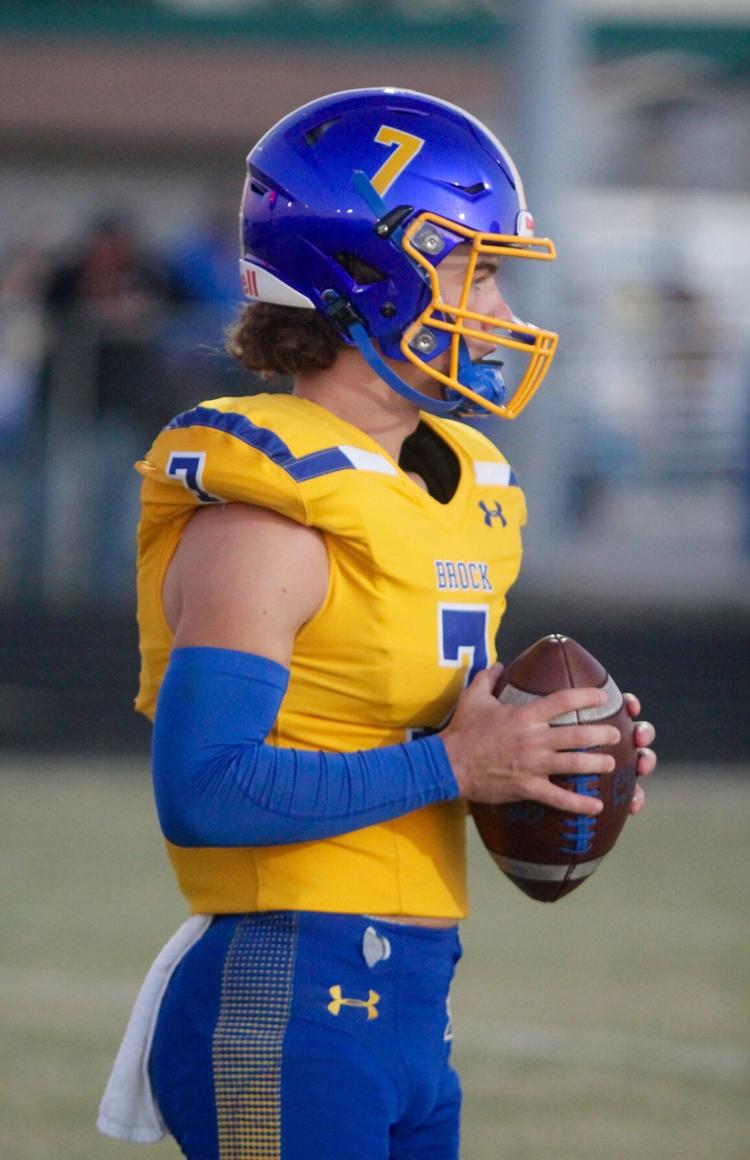 The Eagles have been roosting in first place all season leading up to Friday's home field finale. Brock and its 6-0 district record will battle Pilot Point and its 5-1 record. You know what that means. If Pilot Point wins, both teams end up 6-1, and Pilot Point wins the district championship on the head-to-head tiebreaker.
If Brock wins, the Eagles soar into the playoffs with a perfect record and a ton of momentum.
Big game much?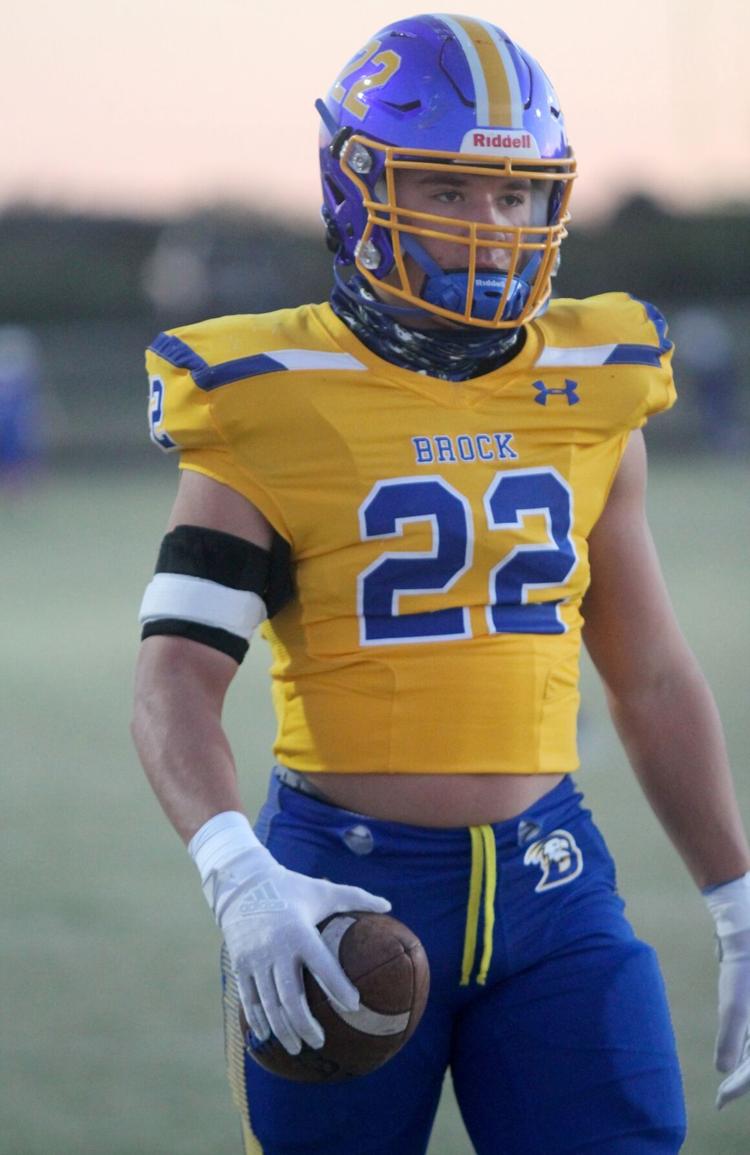 Last week, Pilot Point pummeled Boyd 52-14. The week prior to that, Brock played Boyd and beat them 49-14. So, by that measure, Pilot Point is three points better than Brock. (Full disclosure: The previous conjecture is nonsense.)
Eagles Head Coach Chad Worrell expects the Bearcats to come to Eagle Stadium with claws out.
"They're going to come to town fired up and ready to go, and we're going to have our hands full playing for a district championship and the No. One seed," he said. "It's a big game."
Brock (9-0) plays at 7:30 p.m. Friday at home against Pilot Point (7-2).
Peaster playing for pride this Friday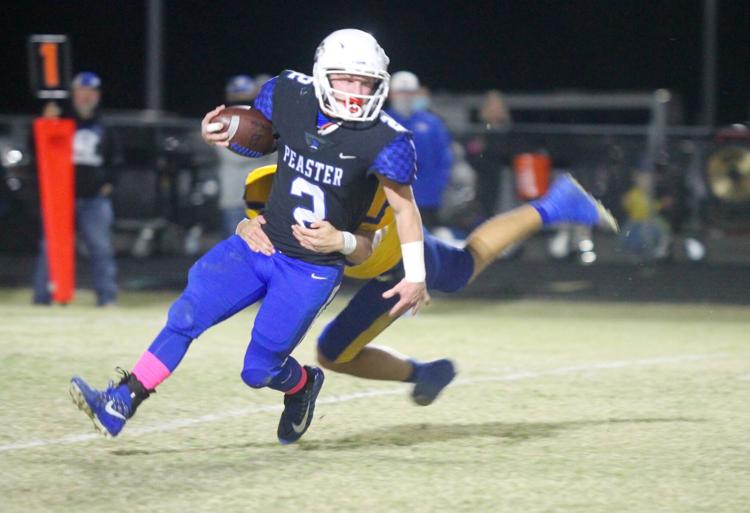 The Peaster Greyhounds kept fighting until the final second during last Friday's loss to Brock, even with a lopsided score. 
Head Coach Gary McElroy has had his team ready to play every week, even after a 3-0 start disintegrated into five straight losses. Three of those losses  came in close games, meaning the Greyhounds were just a few points shy of  being 6-3 and headed for the playoffs. Instead, the Hounds are 3-6 with one game left and no hope for a postseason spot.
After the Brock loss, McElroy spoke to his players on the field for a long time. The crowd filed out of the stadium seats, and cars began leaving the parking lot, but McElroy kept talking.
Afterward, Peaster players headed toward their buses with looks of steely-eyed determination despite having been thumped 58-0 in front of a hometown crowd by powerful Brock.
The lesson would not be lost.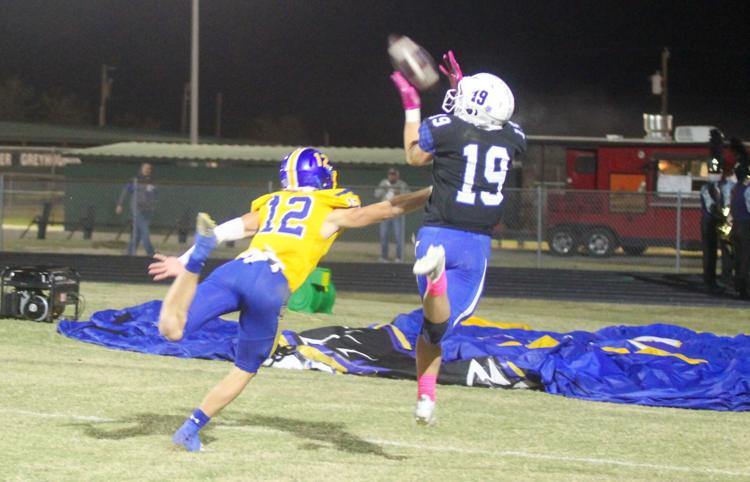 "That's the No. 1 team in the state in our division," McElroy said. "They are a very good football team. Coach [Chad] Worrell does a great job with them. They executed extremely well and played almost mistake-free football.
"That's what I was telling the [Greyhounds] a minute ago — you just faced the best team in the state, and we're going to be better for that."
Peaster (3-6) plays at 7:30 p.m. Friday at home against Whitesboro (3-6).
Mineral Wells approaches season finale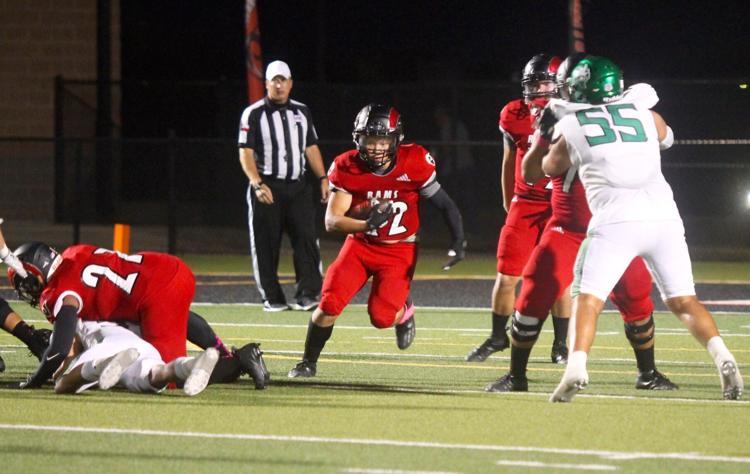 This season has been rougher on Mineral Wells than most any other team. The Rams are cellar dwellers in 4A-2 Region I District 3 after locking horns with COVID-19 quarantines, game cancellations, schedule disruptions and a rash of injuries.
Head Coach Gerald Perry, grizzled veteran of the gridiron sidelines, has kept his team fired up and playing with passion this season despite the turmoil. Expect the Rams to show up with fire in their eyes for the season finale against a vulnerable opponent experiencing similar struggles.
Mineral Wells (1-6) plays at 7 p.m. Friday at Bridgeport (1-6).
Springtown wins district, awaits playoff opponent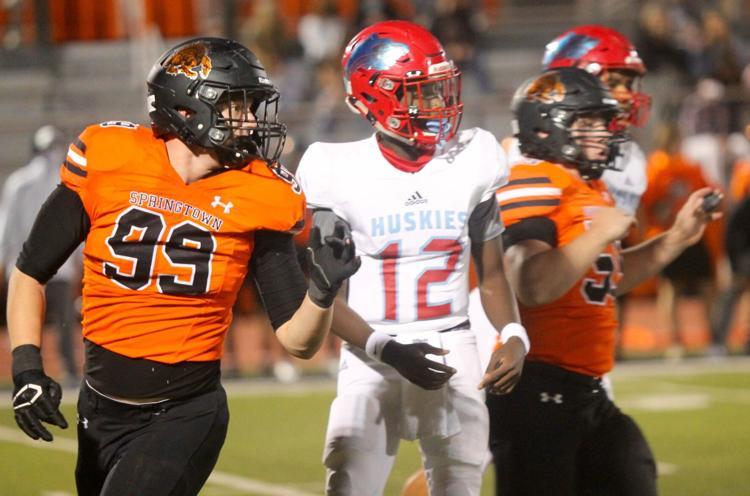 The Porcupines won their final game by default after Burkburnett cancelled due to COVID-19 concerns. By district rules, Springtown was awarded a 17-0 victory, which put the team at 8-2 for the season. That means they are district champs and the first seed in the playoffs for 4A-1 Region I District Four.
The Rams have a week off while waiting to see who they face in the playoffs in two weeks.
Millsap enters finale with playoff berth clinched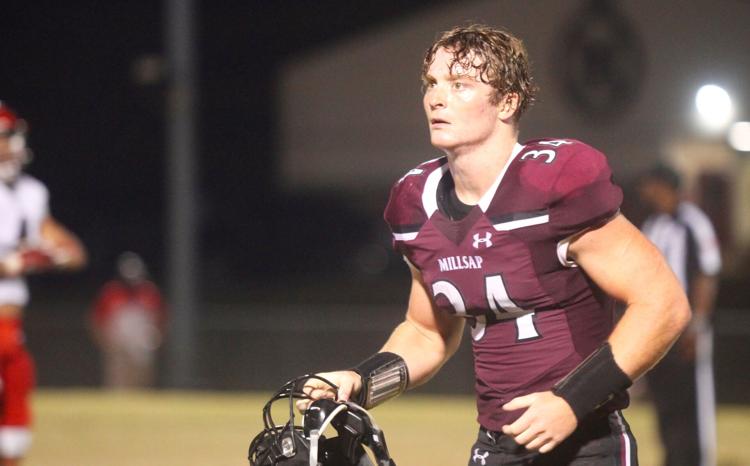 Millsap faces a tough Jacksboro Tigers team this Friday. The Bulldogs have secured a spot in the playoffs already but would enjoy beating Jacksboro, a team that is a game ahead of them in the standings in 3A-2 Region II District Five.
The Bulldogs offense has thrived behind the robust running of Basey Mitchell and Waylon Dunn, and the steady leadership of quarterback Lawson Nairn.
Millsap (6-3) plays at 7 p.m. Friday at home against Jacksboro (6-3).
Aledo, Mansfield Timberview to jockey for top position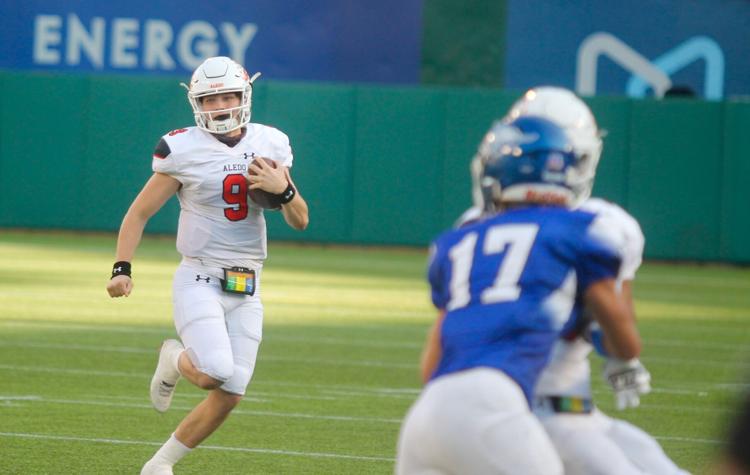 The two teams tied for first place in 5A-2 Region II District Five will determine top dog this Friday.
The Aledo Bearcats are the defending state champions vying for a unprecedented 10th state title but have struggled at times, particularly during a Week Three loss to Cedar Hill. The Bearcats, though, have won their last two games in forceful ways against good teams and will head into Mansfield ready to slice and dice behind the star power of Jo Jo Earle and Demarco Roberts. 
Aledo (4-1) plays at 7 p.m. Thursday, Nov. 5 against Mansfield Timberview (5-0) at RL Anderson Stadium.
Strawn, Gordon to determine bragging rights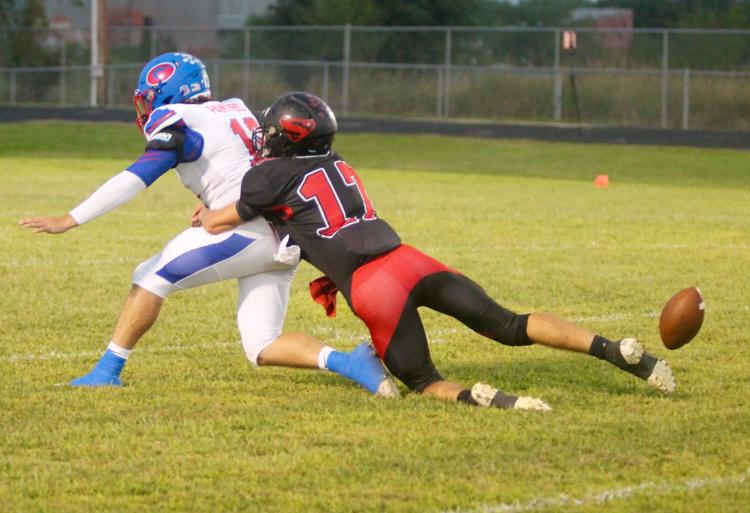 Strawn is feeling fresh after a bye week. Gordon is feeling fine after a recent 68-20 romping of Gustine. Fresh meets fine to see who will take sole possession of first place in 1A six-man Region III District 11.
Both teams have undefeated district records and identical overall records. Gordon has scored more points this season — 537 against Strawn's 485. But Strawn's defense has allowed only 254 points compared the 367 for Gordon.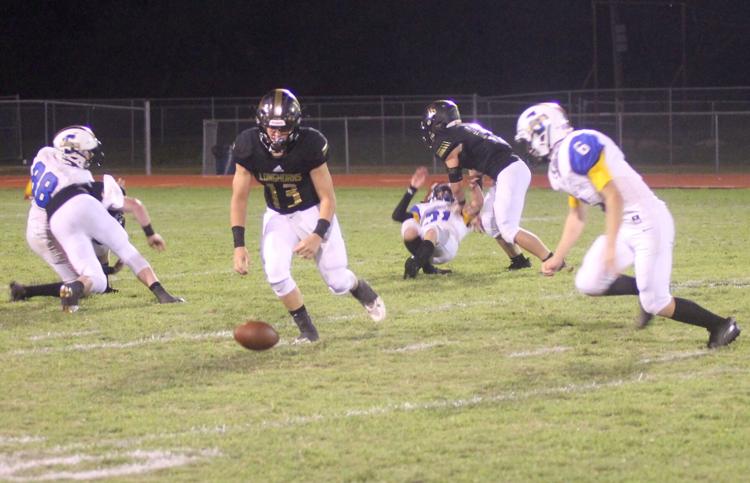 This should be a exciting game between two tough and similarly ranked teams with plenty at stake for the winner.
Gordon (7-2) plays at 7:30 p.m. Friday at Strawn (7-2).
Trinity Christian to seek better seeding with win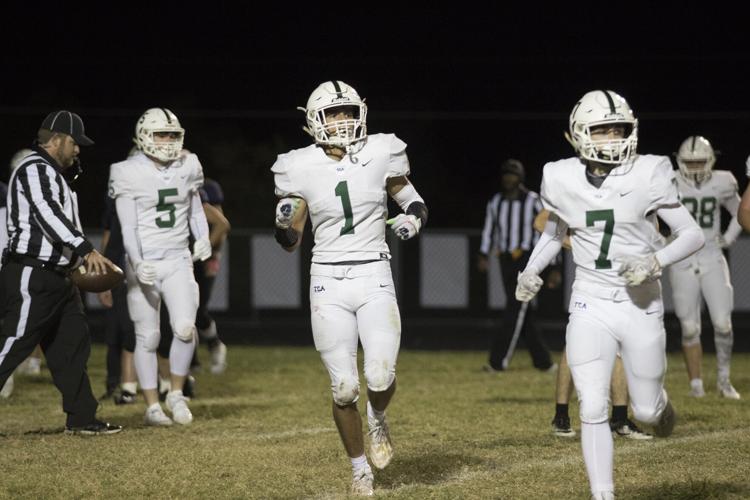 The Eagles have earned a spot in the playoffs. Now, they hope to win their final regular season game and improve their seeding.
Last week's 20-22 loss to Lubbock Christian was a heartbreaker, particularly after being up 14-8 at halftime. Twice the Eagles offense fought its way inside Lubbock's 30-yard line but came away empty.
Lubbock is a Top 10 team. This week's opponent is a Top Five team, so things won't be any easier.
That's OK with Head Coach Joe Hamstra.
"We are looking forward to playing a team of that caliber," he said.  "Although we lost last week, we are improving as a team.  If we can continue to improve, we will be at our best heading into the playoffs."
Trinity Christian is missing six starters for various reasons, so Hamstra will need to jigger the roster.
"The positive side of missing this many players is that their replacements are playing significant minutes and gaining valuable experience," Hamstra said. "In the end, we will be a better team for it."
Trinity Christian (3-3) plays at 7:30 p.m. Saturday, Nov. 7 at Covenant Christian (3-0) in Colleyville.
Perrin-Whitt hopes to win final district game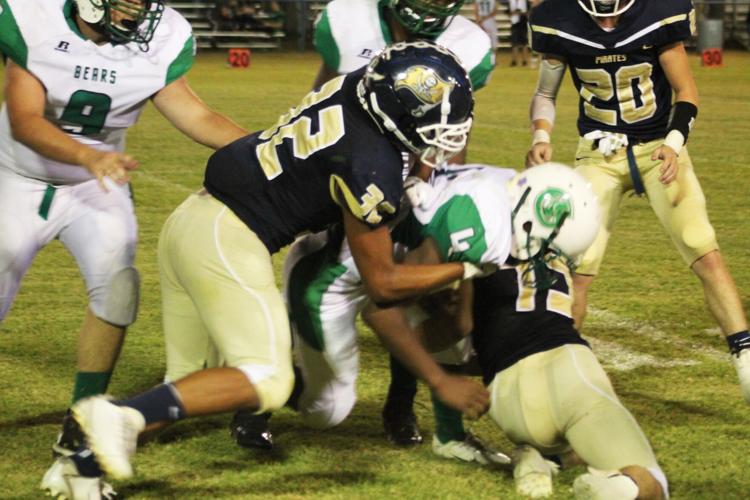 The Pirates have played up and down this season but enter the final week of the regular season trying to squeeze into the playoffs. They will have to earn it — they face district leader Saint Jo on the road.
Perrin-Whitt (4-5) plays at 7:30 p.m. Friday at Saint Jo (7-1).
Weatherford Christian to host Temple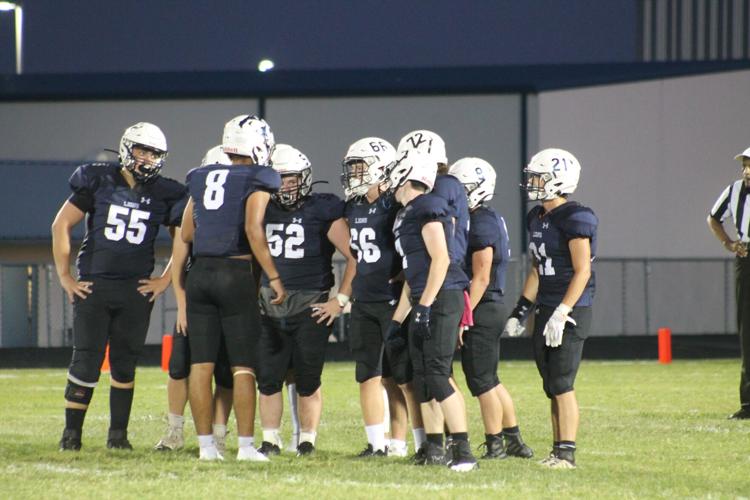 Weatherford Christian Head Football Coach Stephen Cox sees a big opportunity for his team. The third place Lions take on the second place Eagles, meaning Weatherford could leapfrog into second place with a victory.
A win will be easier if the Lions hang on to the football. They move the ball up and down the field with ease but have trouble punching it into the paint.
"We have a great team but we just keep turning the ball over," Cox said.
"We have long drives moving the ball, and then we just have a turnover here and there that keeps us out of the end zone," he said.
During the last two weeks, the Lion turned over the ball 13 times.
"If we just secure the ball, there is no question we can win games and make a playoff run," he said.
Quarterback Bryson Smith is a playmaker, and he is aided by a strong offensive line.
The defense has been playing exceptional ball. Drew Meeks has been pressuring opposing quarterbacks and making plays in the backfield against the run, and Logan Perkin has thrived at cornerback.
Weatherford Christian (0-5) plays at 7:30 p.m. Friday at home against Temple Christian (2-4).