REGULAR SEASON GAMES
Weatherford can clinch playoff spot by beating Chisholm Trail  
The Kangaroos have battled to a 3-3 record in district play, which puts them in fourth place. One game remains in the regular season. Eight teams are competing in 6A Region I District 3.
What's all that mean? The Roos earn a playoff spot if they can hang on to fourth place, and they'll do that by trampling the Chisholm Trail Rangers.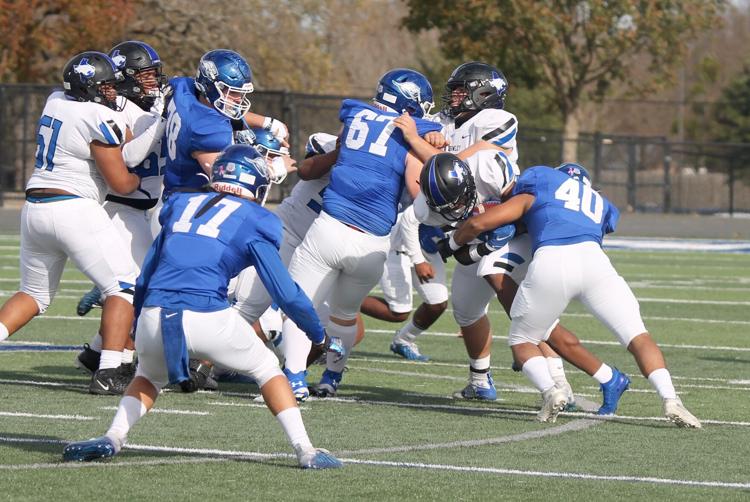 Beating the Rangers hasn't been difficult for others. Chisholm Trail has trouble scoring and difficulty preventing others from scoring, which doesn't bode well for their record. They haven't won a district game in six tries.
Weatherford can't — and won't — become too cocky. The Roos have endured their own struggles of late, particularly with injuries at quarterback. The Roos have lost their last two games by wide margins — 7-59 and 7-42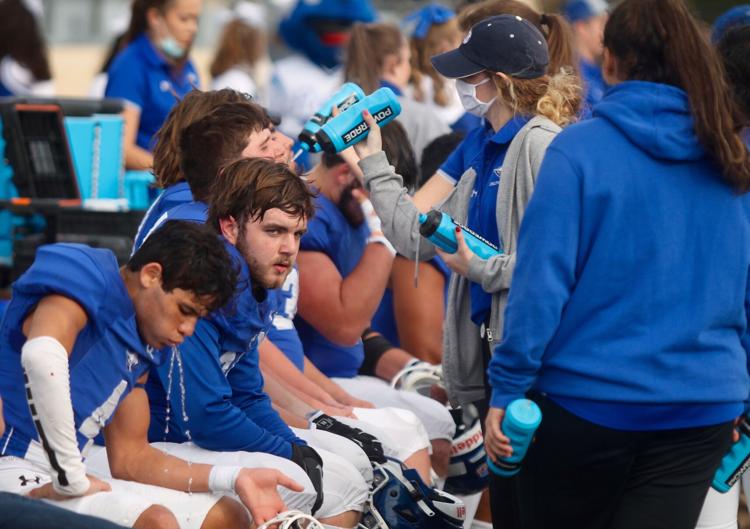 Weatherford Head Coach Billy Mathis said his offense needs to improve but cast no shade on his players.
"I've got to do a better job as a head coach to get this thing turned around and get ready for Chisholm Trail," he said.
Winning will require reducing mistakes and becoming more mentally focused, Mathis said.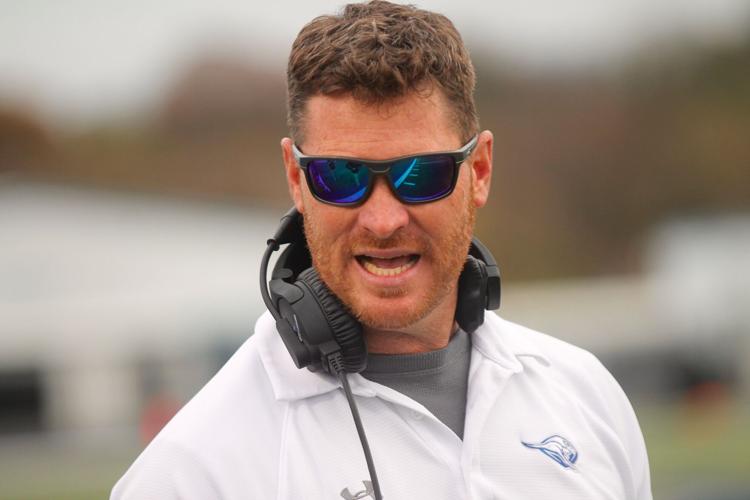 How will he make that happen?
"You practice and get better," he said.
Weatherford (4-5) plays at 7 p.m. Friday at Chisholm Trail (1-8) in Fort Worth. 
Aledo to face Burleson at home in regular season finale
The Bearcats are doing what they wanted to do from the start — make a statement in district play and enter the playoffs with momentum and confidence. The state champs are seeking to reclaim their title for a record 10th time.
The plan is working. Aledo is riding a four-game win streak, undefeated in district competition and has clinched the district championship. Burleson, however, is fighting to stay alive in fourth place to earn the final playoff spot. The Elks will come to Aledo ready for war.
Aledo Head Coach Tim Buchanan has kept his team prepared this season and will most likely do the same this week. Friday's game will be special since the school will celebrate senior parents night at halftime.
Aledo (6-1) plays at 7 p.m. Friday at home against Burleson (6-3).
PLAYOFF GAMES
Springtown hopes to scale Canyon and keep moving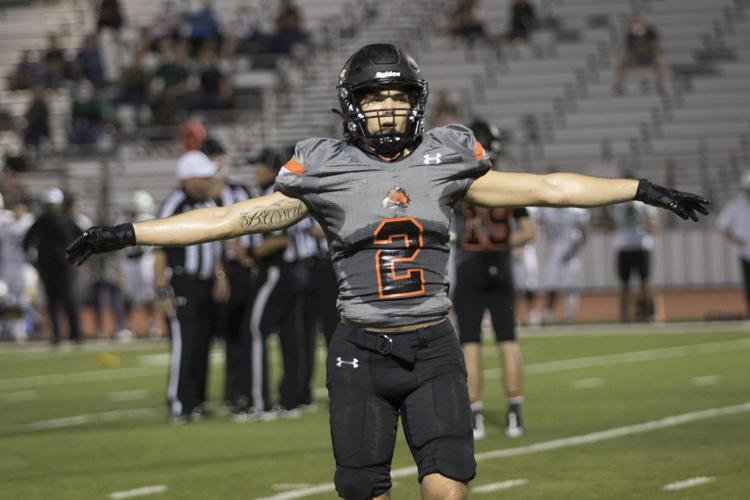 Three down, three to go. Playoff games, that is. The Porcupines have whipped Hereford, Big Spring and Dumas in the postseason. If they win three more games, they will find themselves the proud owners of a state title trophy and a lifetime's worth of bragging rights.
Making that dream a reality will require beating Canyon this week. Canyon has beaten every team its faced this season except for one. Dumas beat Canyon on Oct. 30 by a score of 23-9. The Pines beat Dumas 24-14 a few days ago, so that bodes well for Springtown.
The Canyon game, though, could be tricky. The Eagles are prolific scorers, having put 475 points on the board. The team's defense rarely allows opponents to score, giving up a mere 89 points.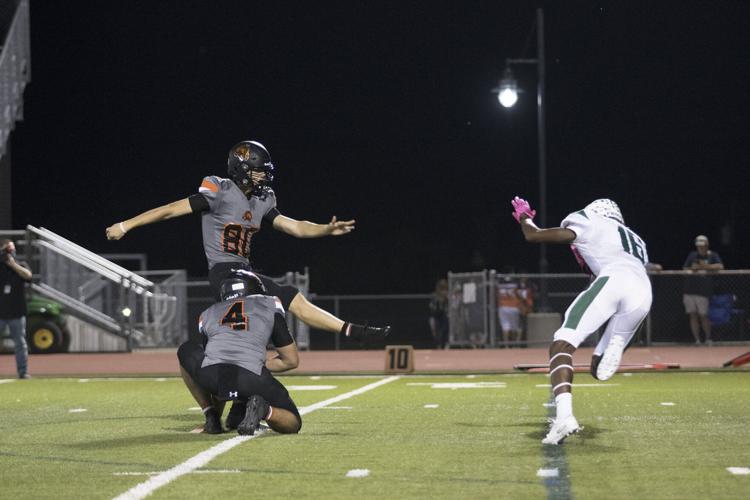 Springtown's offense scored a similar number of points this season -- 435 -- but its defense allowed 202. Still, the Pines are ranked as the fourth best team in 4A-1, one notch above the fifth-ranked Eagles heading into their quarter-finals match.
Springtown Head Coach Brian Hulett will encourage his team to remain focused on practice, preparation, mental, physical, diet, rest and focus.
"We have to get back to who we were before the Thanksgiving break," he said. "We took a step back during the week last week, albeit with several challenges -- short week, holiday week, corona rules. But those are excuses and we can't do that again. I feel extremely confident that we won't, however, and will be ready Friday night."
Springtown (13-2) plays Canyon (11-1) at 7 p.m. Friday at Grande Communications Stadium in Midland.
Strawn one game away from seeking a state title
Strawn faces Richland Springs on Friday, and the Greyhounds will need to  knock off that team to reach the next game, the final game, the big Kahuna, the game that matters most — the state championship.
The Richland Springs Coyotes stand in the way. The Coyotes are rarely hospitable to opponents. The team led its district in scoring with 593 points.
Strawn is enjoying extra incentive to win. A film crew for CBS is documenting the Greyhounds' quest for a state title as part of the new show "Texas 6," and the Hounds will be playing as if the nation were watching, which they will be.
Strawn (11-2) plays at 6:30 p.m. Friday against Richland Springs (11-0)
Brock comes up short in state title bid despite grand effort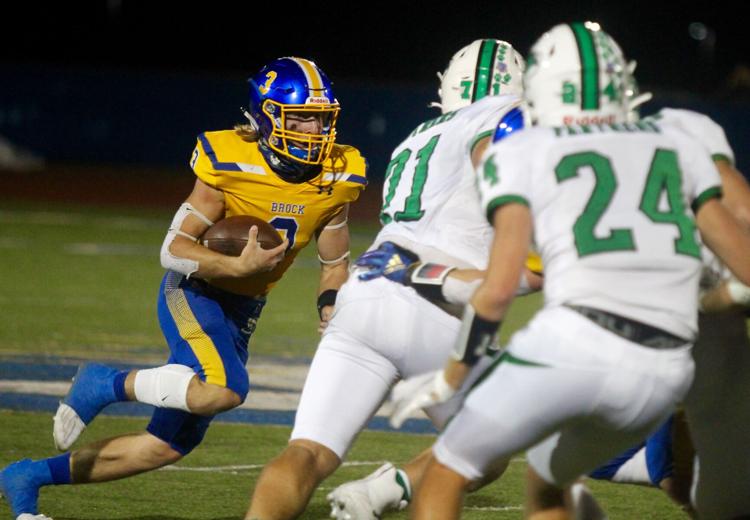 The Brock Eagles were intent on reclaiming the state title that has avoided them since 2015. They will have to wait until next season after dropping a nail-biter to Jim Ned during last week's regional finals game.
The Eagles lost by three points. Afterward, Head Coach Chad Worrell heaped praise on them, saying they played hard against a talented team.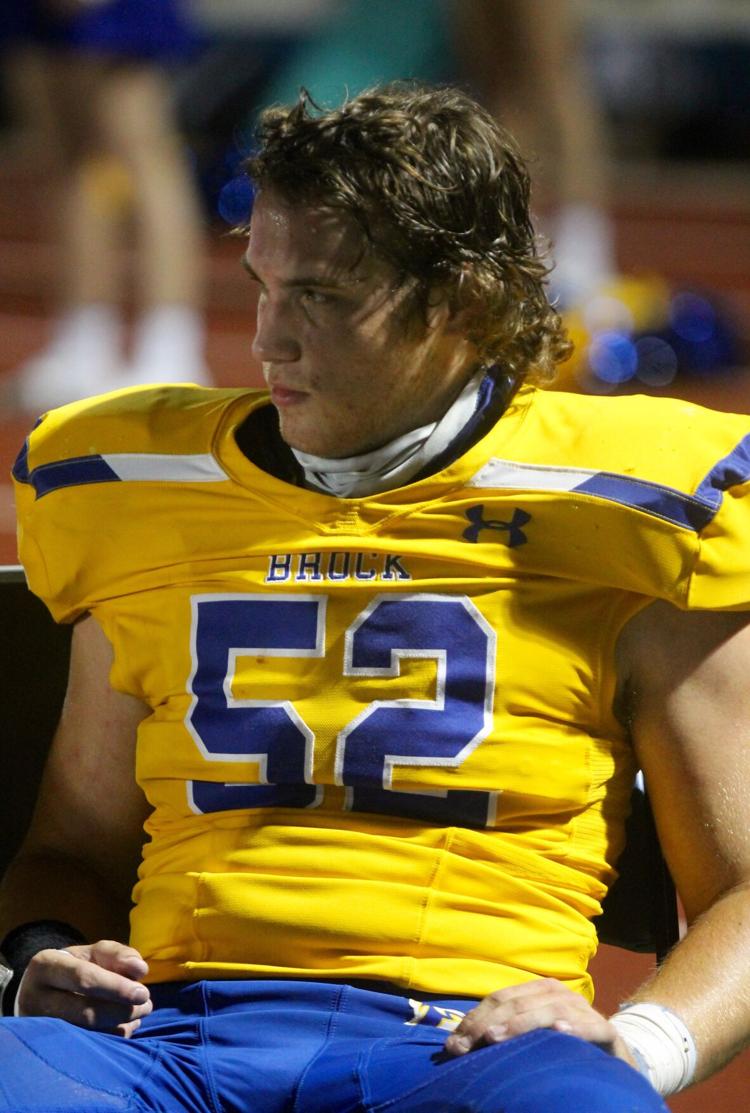 "We made some uncharacteristic mistakes early, and [Jim Ned] was able to take advantage of them for an early lead," he said. "They did a good job of shortening the game to three possessions in the second half of the game. We were able to get it tied at 16 but then couldn't get them off the field on their long drive for a field goal. We got behind the chains on the last possession and weren't able to convert. "
The head coach called this year's team and seniors a memorable group/
"Our goal is to win our last game, and we are always disappointed when we don't," Worrell said. "But this group has been a blessing to coach and made coming to practices a lot of fun all season long. I'm proud of what these young men accomplished. I'm proud of the season and career they had. This group of seniors have done a great job of leading our program.  We are all going to miss them."