Weatherford to host Boswell Pioneers
The Kangaroos could go to 3-1 and entrench themselves in the playoff equation with a win against the Pioneers on Friday. The following the week, the Roos face district leader Trinity. And then … oh. Wait.
One game at a time. That's what coaches preach. So, let's focus on Boswell.
This season, the Pioneers wandered off the trail, so to speak. They lost to Eaton 3-38 in the opening game. Boswell was competitive against Nacogdoches in Week 2 but came up short 21-26. In Week 3, Boswell was blown out by Trinity 0-63. After losing to Crowley 13-27 in Week 4, Boswell notched a win against Chisholm Trail in last week's 23-20 squeaker.
Weatherford is coming off a big win against Paschal that saw the Roos offense convert seven of 13 third down attempts and score seven touchdowns. Weatherford's defense controlled Paschal most of the game — the Panthers never converted a third down and lost two fumbles. 
Weatherford (3-3) plays at 7 p.m. Friday at home against Boswell (1-4).
Brock eyes Early in bi-district matchup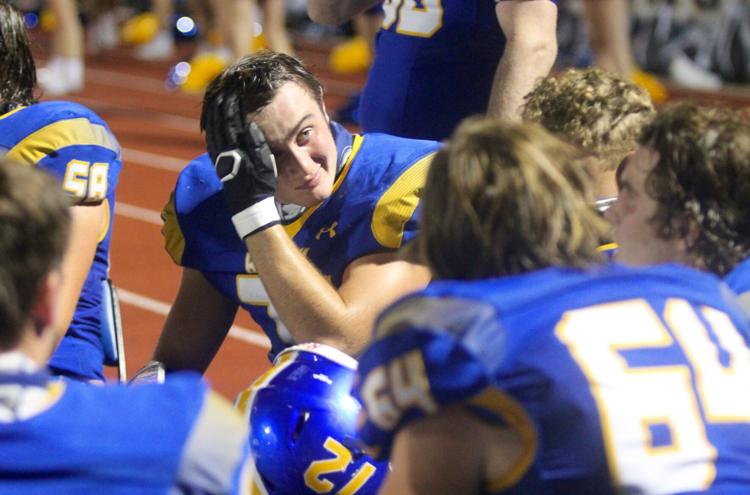 The Eagles are six games away from their goal of reclaiming a state championship that has eluded them since 2015. Five of those remaining games aren't important now. Only one team has Brock laser-focused on them right now — the Early Longhorns.
"Our motto going into the playoffs is the same as it was in 2015," said Chad Worrell, Brock head coach. "How do you eat an elephant? You eat it one bite at a time.  We're going to take it one week at a time. We are not looking any farther down the road than Early."
On paper, the Longhorns don't look scary. They are hobbling into the playoffs with a 2-3 district record after losing their final game of the regular season against Wall.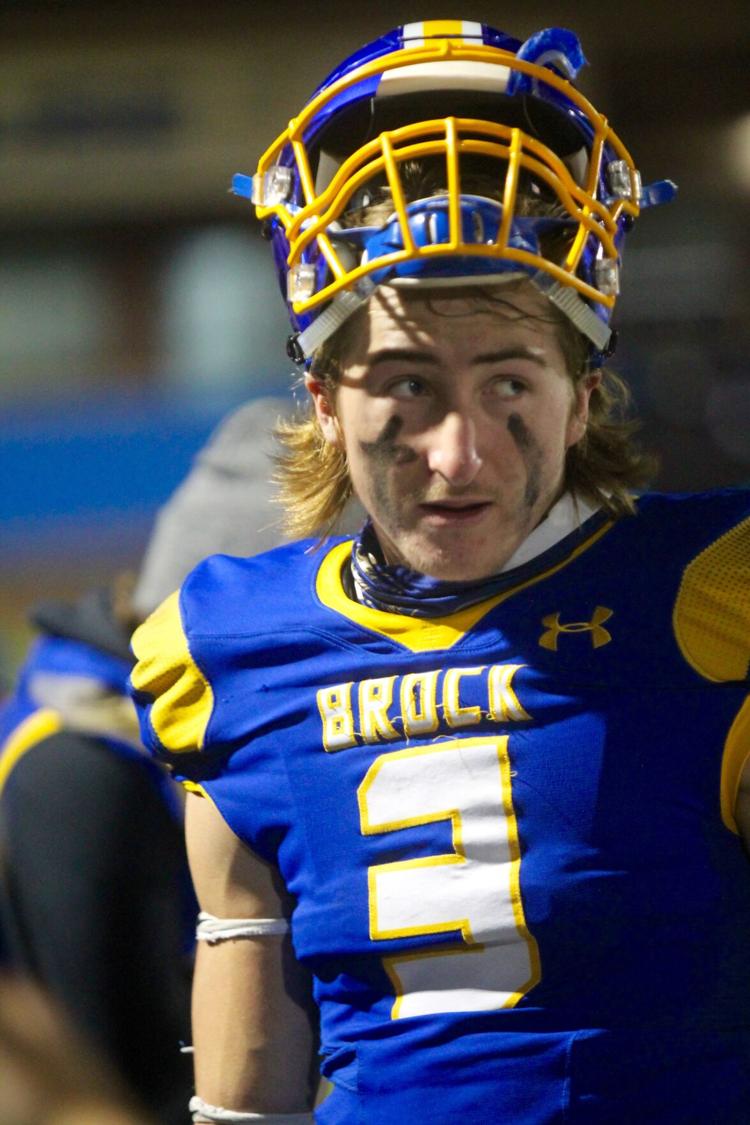 Brock is the second ranked team in Texas Division 3A-1 football, compared to Early at No. 59. The Eagles are prolific scorers, notching almost 600 points this season while giving up a mere 131. By comparison, Early scored 220 points and gave up 212.
Despite the mismatched numbers, Worrell isn't looking past Early and is making certain his players don't either. The Longhorns have made the playoffs for the first time in years and will show up for the game ready for war, the coach said.
"They are excited about being there and are going to come out with their hair on fire and ready to go," he said. "We're going to have to be ready for them."
Worrell has additional incentive to nab a victory. The coach has led the Eagles to a 99-13 record since establishing the football program in 2011 and beginning varsity play in 2013. 
Beating Early would be Worrell's 100th win.
Brock (10-0) plays at 7 p.m. Thursday against Early (5-5) at Tarleton.
Mineral Wells riding high after overtime win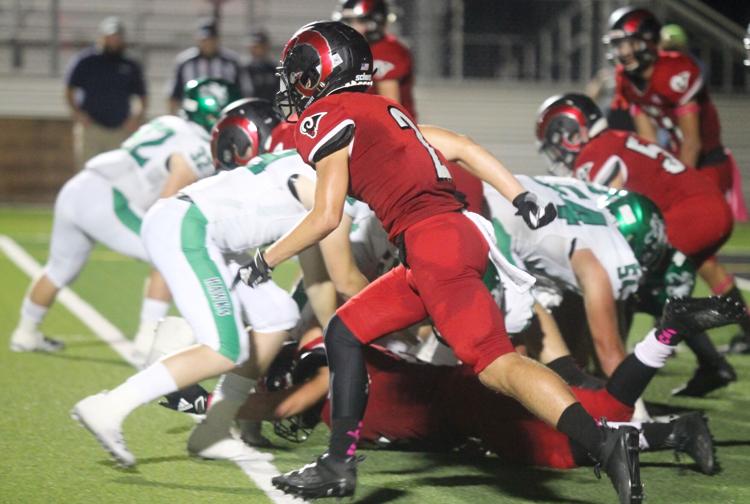 The Rams head into the postseason feeling great. Last week, they beat Bridgeport to earn a playoff berth. Mineral Wells fans were ecstatic to see the Rams prevail in a crucial game amid a difficult season beset by COVID-19-related scheduling problems, game cancellations and quarantines. Beating Bridgeport 28-25 in overtime to close out the regular season was — bad pun alert! — just the shot in the arm that the Rams needed.
After the big win, Mineral Wells ISD tweeted kudos, summing up the experience for everyone lucky enough to have seen the thrilling come-from-behind victory: "Congratulations to our Mineral Wells Rams football team! Tonight was proof that football is a beautiful game. A great experience for all our fans at the game, listening on the radio and watching online!"
Repeating that performance might be difficult this week. The Aubrey Chaparrals don't fool around, going 4-0 in district play and 9-1 overall. The team is ranked No. 12 in the Texas 4A-2 division, compared to Mineral Wells at No. 64. And the Chaparrals are on a roll lately, outscoring its last two opponents 111 to 17.
The Rams, though, should never be underestimated or written off after that overtime win against Bridgeport. The Rams have shown a will to win.
Mineral Wells (2-6) play at 7 p.m. Thursday at Ram Stadium against the Aubrey Chaparrals (9-1).
Aledo at Joshua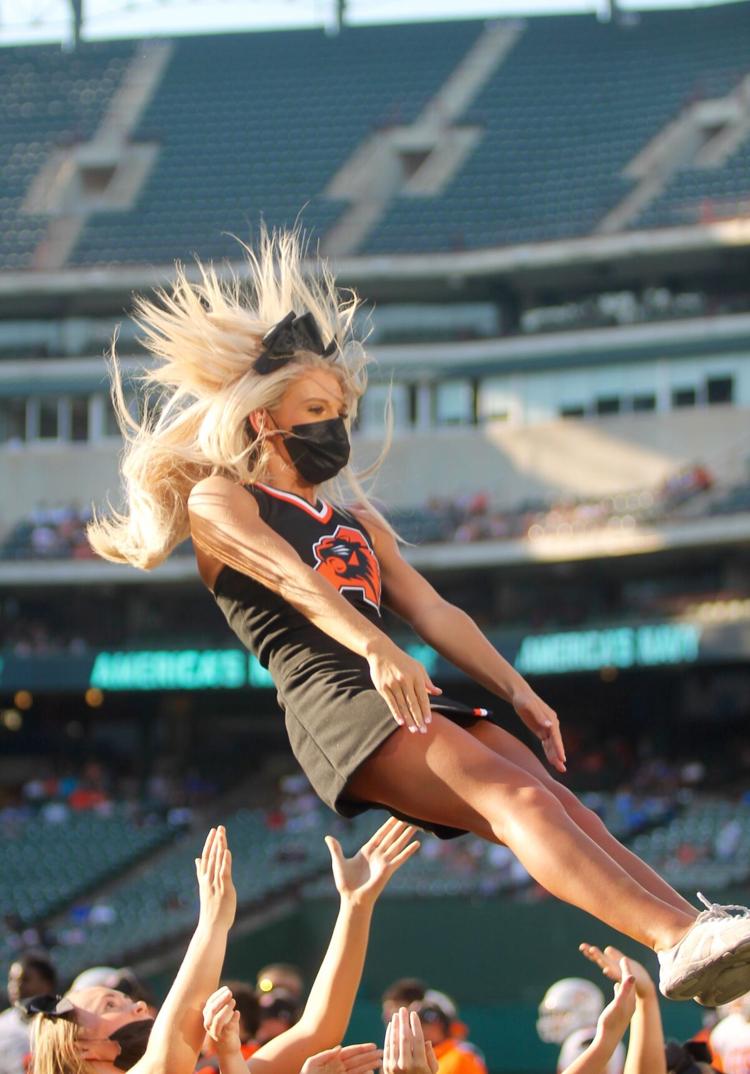 The Bearcats want to reclaim their state title and will aid in that effort by toppling this week's district rival. Joshua is ripe for plucking, currently mired in last place with a 1-4 district record. The Owls are porous, giving up 363 points to opponents while scoring only 205.
Aledo's defense isn't nearly as generous, allowing 92 points this year.
Aledo (4-1) plays at 7 p.m. Friday on the road against Joshua (2-6).
Springtown opens playoffs on Thursday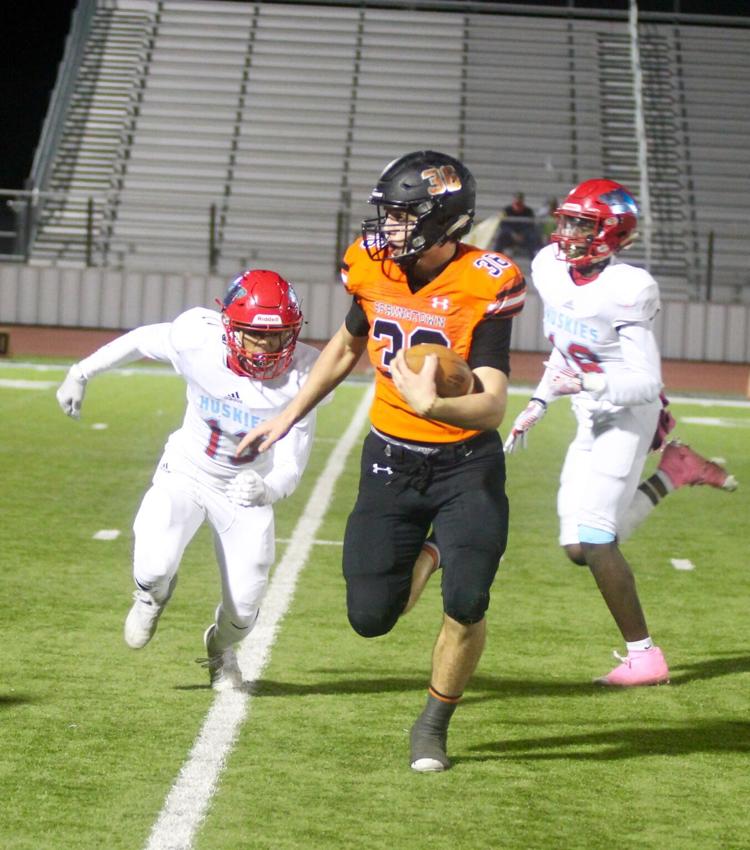 The Porcupines have enjoyed a stellar season, winning district and entering the bi-district playoff game against Hereford with swagger.
Springtown (8-2) plays at 7 p.m. Thursday against Hereford (3-6) at Snyder Stadium.
Millsap to begin playoff journey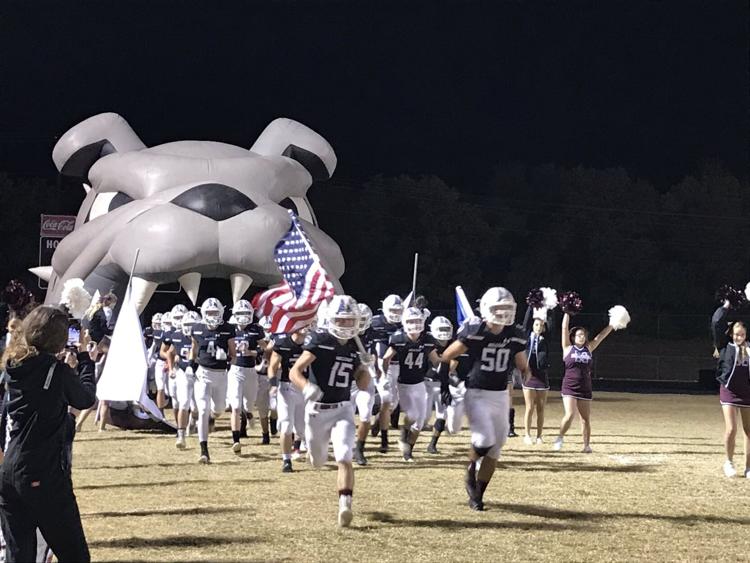 The Bulldogs chomped their way into the playoffs by beating district rival Jacksboro in the final game of the regular season to stake a shared claim of  second place in the 3A-2 District 5 standings. Now, they face Holliday, and it won't be a holiday. The Eagles were undefeated in district play this year and boast one of the area's stingiest defenses. The Eagles D allowed 139 points this season — an average of about 14 points a game. Millsap's offense averages 35 points a game. 
Millsap (7-3) plays at 7 p.m. Friday against Holliday (9-1) in the first round of the playoffs at Graham.
Strawn to kick off playoff run on Thursday
Strawn finished in first place in district after beating rival Gordon in the rousing final game of the regular season. Now, the highly-ranked team is ready to begin its run for a state title.
Strawn (7-2) plays at 6:30 p.m. Thursday against the Walnut Springs Hornets (6-2) in the opening game of the six-man 1A Division 2 state  tournament.
Gordon and Morgan to battle
The Longhorns lost their final game of the regular season to rival Strawn — badly — and will face another streaking team this week. Morgan won its final game 58-6 to go undefeated in district play and clinch first place in 1A District 12 six-man football.
Gordon Head Coach Mike Reed said his team is playing with "relentless" effort, which will be required against Morgan, who is "riding a lot of momentum this season."
Gordon (7-2) plays at 6:30 p.m. Friday against Morgan (8-2) in Gorman.
Weatherford Christian preparing for final game of the regular season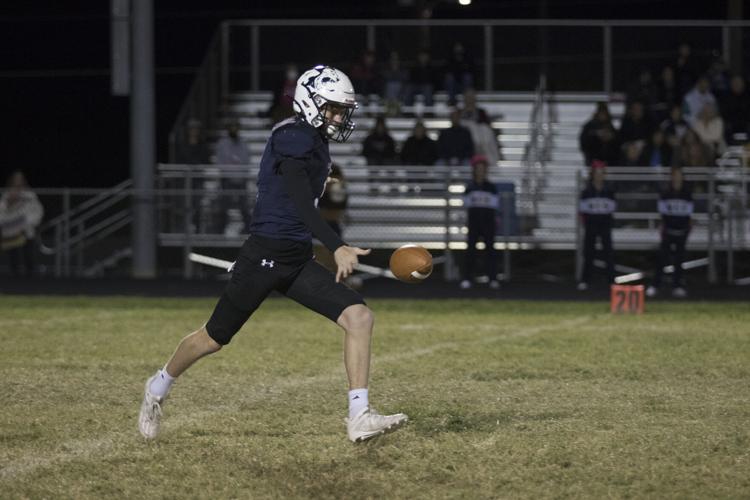 The Lions are feeling fine after their recent 23-21 win over Temple Christian. It was Weatherford Christian's first win of the year, and they will ride that momentum into this week's game against Calvary Christian. The Conquerors have struggled this year, particularly on defense, which provides the Lions offense with the possibility of a big night.
Weatherford Christian (1-5) plays at 6 p.m. Tuesday at home against First Baptist Academy of Dallas. 
Trinity Christian reschedules game
The Eagles had intended to play Covenant Christian last week, but the game was postponed.
Trinity Christian (3-3) plays at 7:30 p.m. Saturday on the road against Covenant Christian (4-0).