Many of the small schools are beginning district play. Larger schools have finally began their football seasons. The Mineral Wells Rams are back in action after a two-week layoff due to COVID-19 cases.
All is well finally under Friday night lights in Parker and Palo Pinto counties.
Weatherford at Crowley
Losing a season opener to an arch rival by a lopsided score isn't how Weatherford Head Coach Billy Mathis envisioned starting the 2020 campaign. The Kangaroos, coming off consecutive seasons with playoff appearances, had hoped to match up well against the state champion Aledo Bearcats during Saturday's game at Globe Life Park in Arlington.
Instead, the Roos were romped: Aledo 70, Weatherford 7.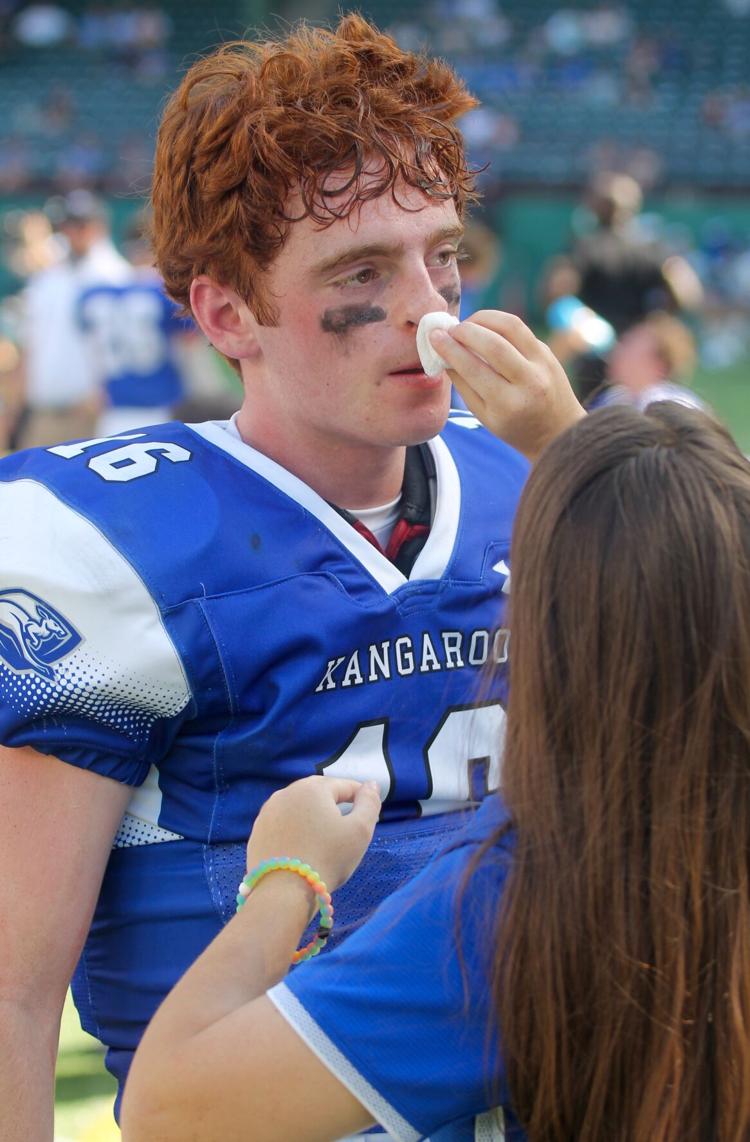 A savvy coach knows short memories are useful tools in high school athletics. After the game on Saturday, Mathis remained upbeat and said he was eager to "go back to work at 6:45 on Monday morning and crank it up and start it all over."
He shouldered the blame for the loss, saying he had not prepared his team properly for the game against Aledo, a mistake that wouldn't happen again. The Kangaroos are better than they showed, he said, and they will prove it this season.
"I'm proud of our guys still," he said. "I love them still. They are still my guys. One game doesn't make a season. Games like this, you check yourself to see what you're made of."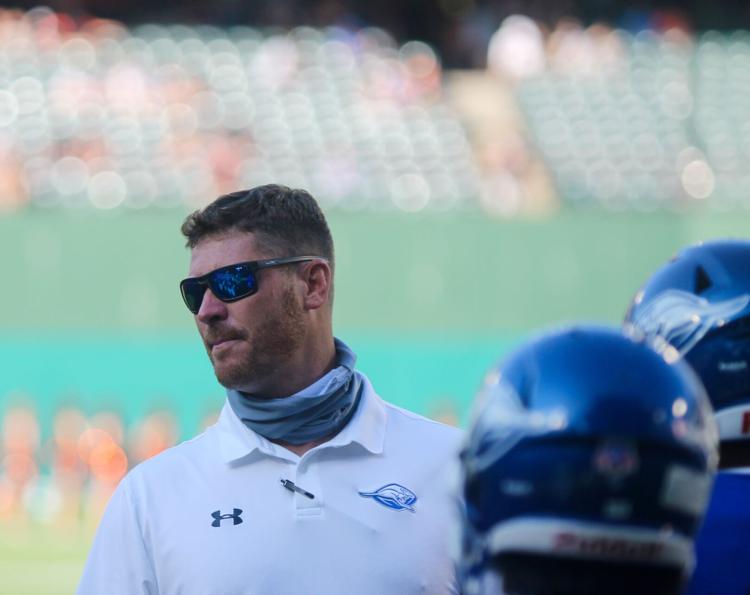 The Roos face a Crowley team that was shut out 13-0 by rival North Crowley in its season opener and will be seeking redemption as well.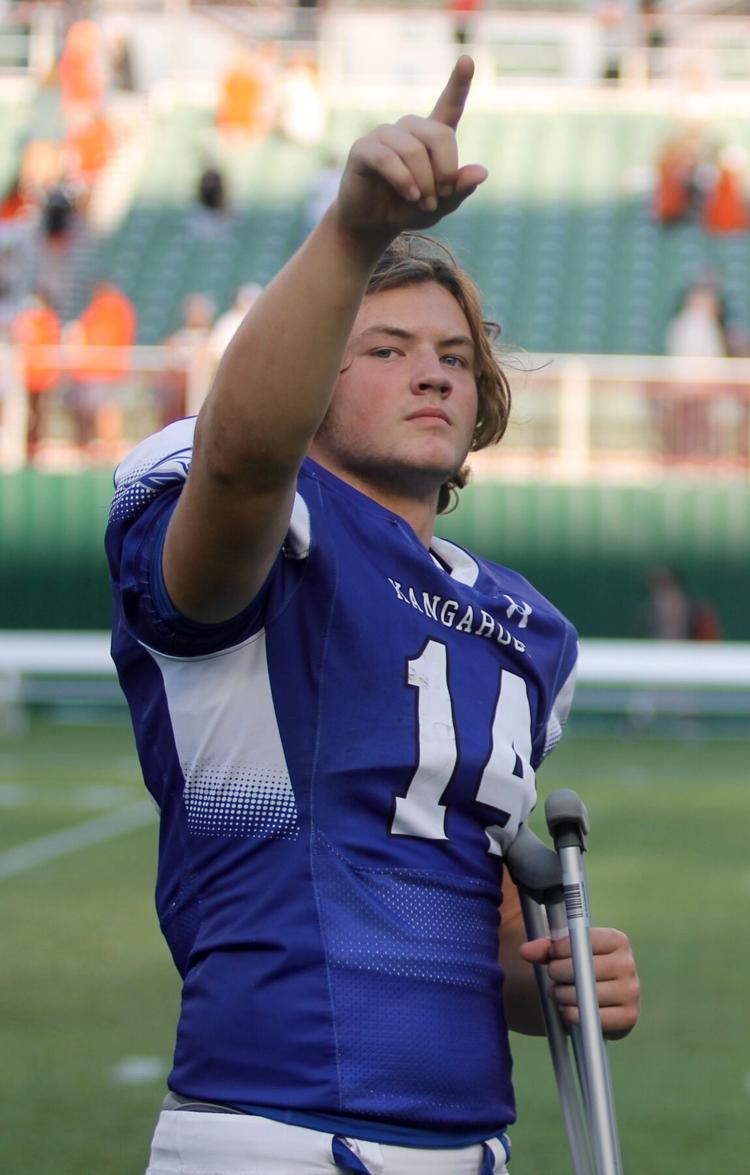 This week, Mathis is drilling his team to make sure the Roos don't fall to 0-2.
"If we are going to be elite, we're going to have to pick up our game and execute better," he said. "We have got to get this bad taste out of our mouths quickly."
Weatherford (0-1) plays Crowley (0-1) at 7 p.m. Friday at Eagles Stadium. 
Aledo vs Lone Star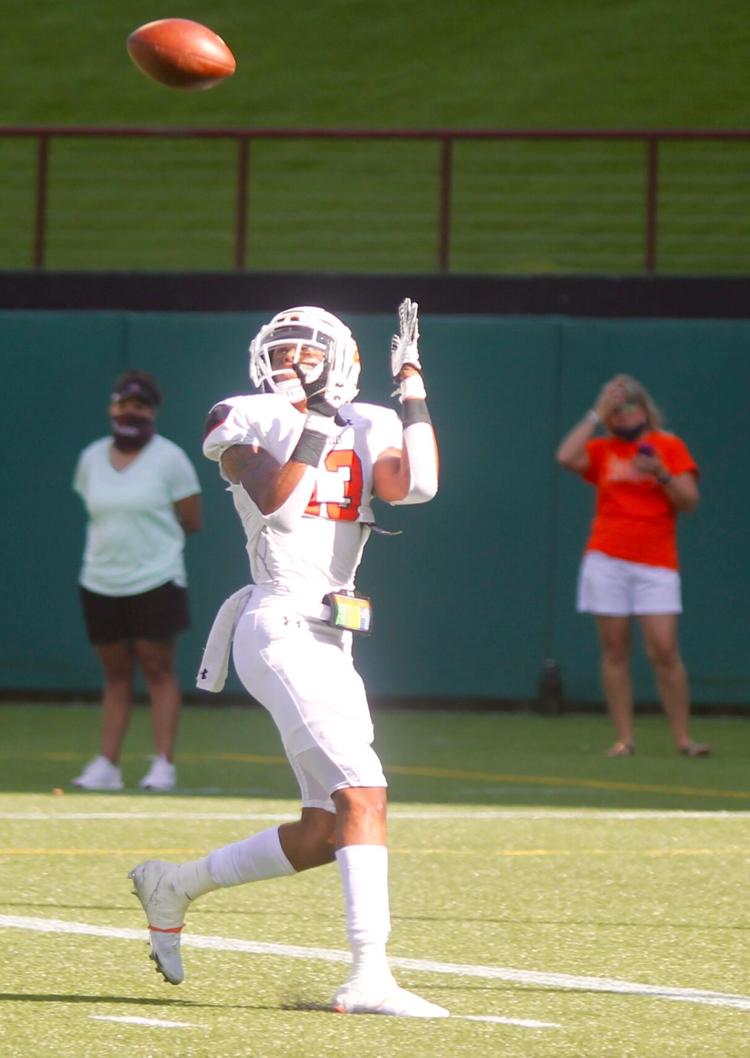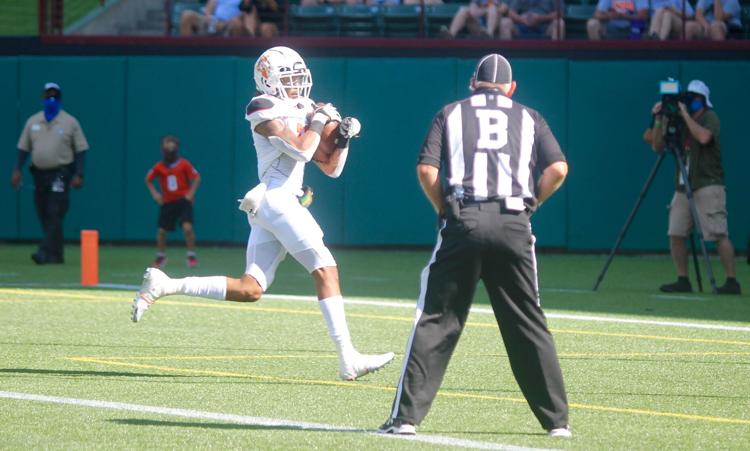 Thin cloth covered but couldn't hide the smile on Aledo wideout JoJo Earle's face. His big grin bursted through in silhouette while standing under the bright lights on the soft, pristine artificial turf at Globe Life Park after his Bearcats had beaten the Weatherford Kangaroos 70-7 in their season opener.
Earle was doing something most coaches warn against — thinking far into the future instead of concentrating on a game at a time.
"I feel like we can go all the way," Earle said.
All the way means a return trip to the state championship. The defending champ Bearcats hope to become the first team to win the Texas 3A title 10 times.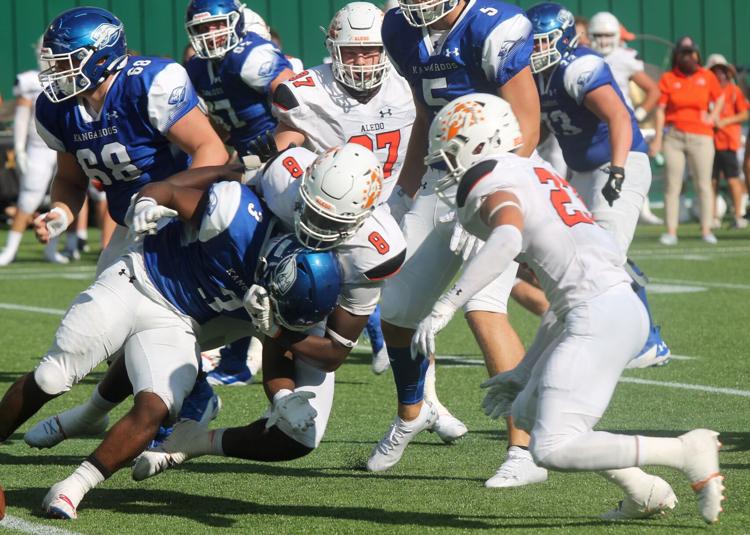 Sports figures have predicted big wins with boldness in the past. Former Dallas Cowboys coach Jimmy Johnson told a newspaper to put in three-inch headlines his team would win the 1994 NFC Championship game. Quarterback Joe Namath guaranteed his New York Jets would beat the Baltimore Colts in the 1969 Super Bowl.
Would Earle care to join them?
"Nah," he said. "I don't like to guarantee stuff. I don't like to put stuff out there like that."
Earle's trademark playful, youthful exuberance remains strong, but he handles himself like the senior team leader that he is now, and that bodes well for the Bearcats' chances.
Coach Tim Buchanan wasn't thinking about a state title after Saturday's win. He was noticing how some of his players had looked gassed during the game. They'd have to work on that, he said. And he was thinking six days ahead to this Friday's game.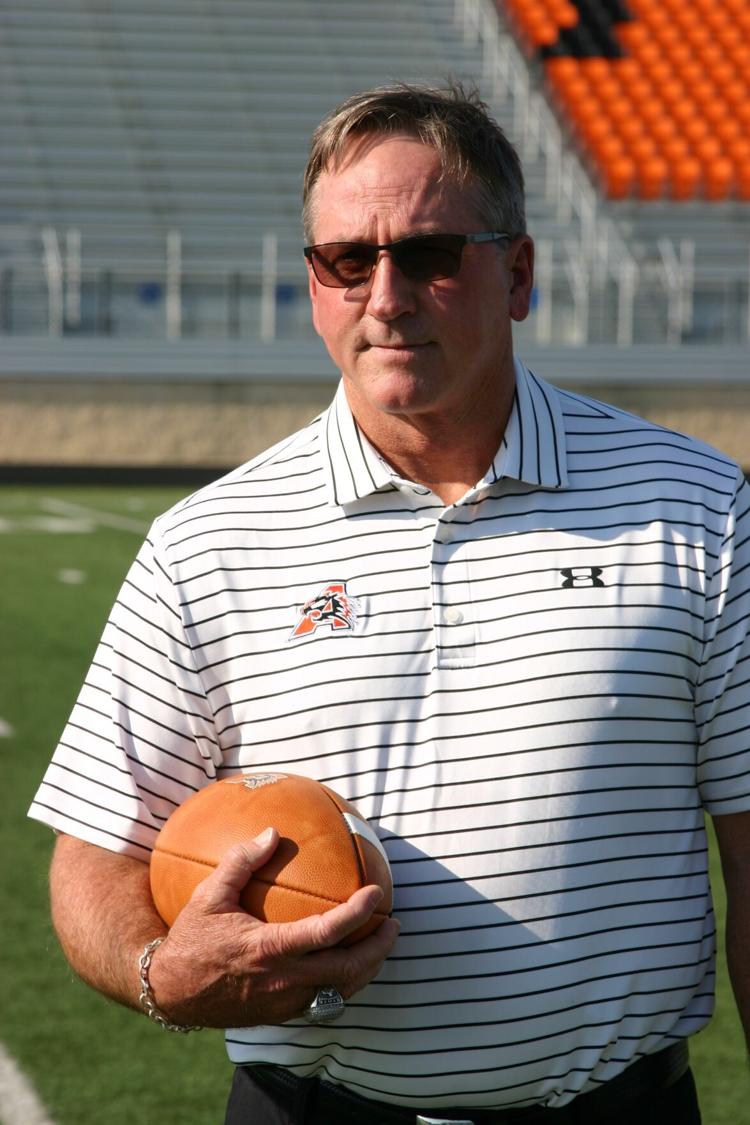 "Lone Star is a really good football team," he said.
The night before, Lone Star had suffered a tough loss in its season opener, falling to North Forney 31-34. Buchanan made one prediction — Lone Star would be angry and fired up to play.
"They are going to be upset because of the loss," he predicted. "It will be a good football game. They will give us all we want."
The coach who had just led his defending state champs in a big win over a rival team in front of an enthusiastic crowd at a huge stadium wasn't making any guarantees, either.
"We just need a win," he said.
Aledo (1-0) plays at 7:30 p.m. Friday at home against Lone Star (0-1).
Mineral Wells vs Glen Rose
The Rams haven't played in two weeks after a spike in COVID-19 cases at the school postponed their season, but the team is slated to return to action this Friday.
Mineral Wells began its season slowly, losing its first two games to Boyd and Godley before finding traction in a Week 3 win against Venus 45-22. The victory was a godsend — the Rams were winless in 2019 and weary of losing. Now, they are ready to make it two in a row before facing a tough Iowa Park team in its district opener in two weeks.
Mineral Wells (1-2) plays at 7 p.m. Friday against Glen Rose (5-0) at Ram Stadium.
Brock vs Paradise 
The Brock Eagles are not a flawless team. Penalties and turnovers were a problem early in the season, although not so much anymore. They are undefeated and appear to be gaining strength as they go.
The Eagles traveled to Bowie last Friday for its district opener and pummeled the Jackrabbits 79-0 behind a strong running game and stingy defensive play.
This week's district game against Paradise might be tougher. The Panthers have been playing solid ball this season and, like most teams, will be eager to knock the Eagles off their perch.
Brock (4-0) plays at 7:30 p.m. Friday at home against Paradise (3-1).
Peaster at Ponder
Peaster is eager to prove last Friday's loss against Pilot Point was an aberration in this otherwise Cinderella season. 
The Greyhounds had prevailed in their first three games behind new Head Coach Gary McElroy and his talented pigskin-flinging son Gunner McElroy. During Friday's loss, Gunner McElroy led his team to a 21-20 lead at halftime, but the Greyhound defense allowed big plays in the second half, and McElroy's offense was outscored at crunch time after struggling with third down conversions.
This week's matchup with Ponder could prove difficult. The Lions have played hard and kept games close all season.
Peaster (3-1) hits the road to play Ponder (2-2) at 7:30 p.m. Friday at Lions Stadium.
Perrin-Whitt vs Gorman
The Pirates are coming off a difficult loss to Throckmorton and preparing for its final non-conference game against Gorman, another tough team. Talk about evenly matched — Perrin-Whitt is ranked 69th in the state, while Gorman comes in at 72. Nationally, Perrin-Whitt is ranked 293 compared to Gorman's 302. The Pirates, though, have averaged about twice as many points per game.
Perrin-Whitt (3-2) plays at 7:30 p.m. Friday at home against Gorman (2-3).
Community Christian vs Lakeland Christian  
The Warriors haven't been winning, but they've been playing exciting football worth watching. Last Friday's 57-62 loss to Legacy Classical Christian was a sight to behold. Warriors quarterback Jackson Horton threw for 360 yards and ran for another 237 yards.
Community Christian (0-5) plays at 7 p.m. Friday against Lakeland Christian (2-1) at home.
Strawn vs Covenant Classical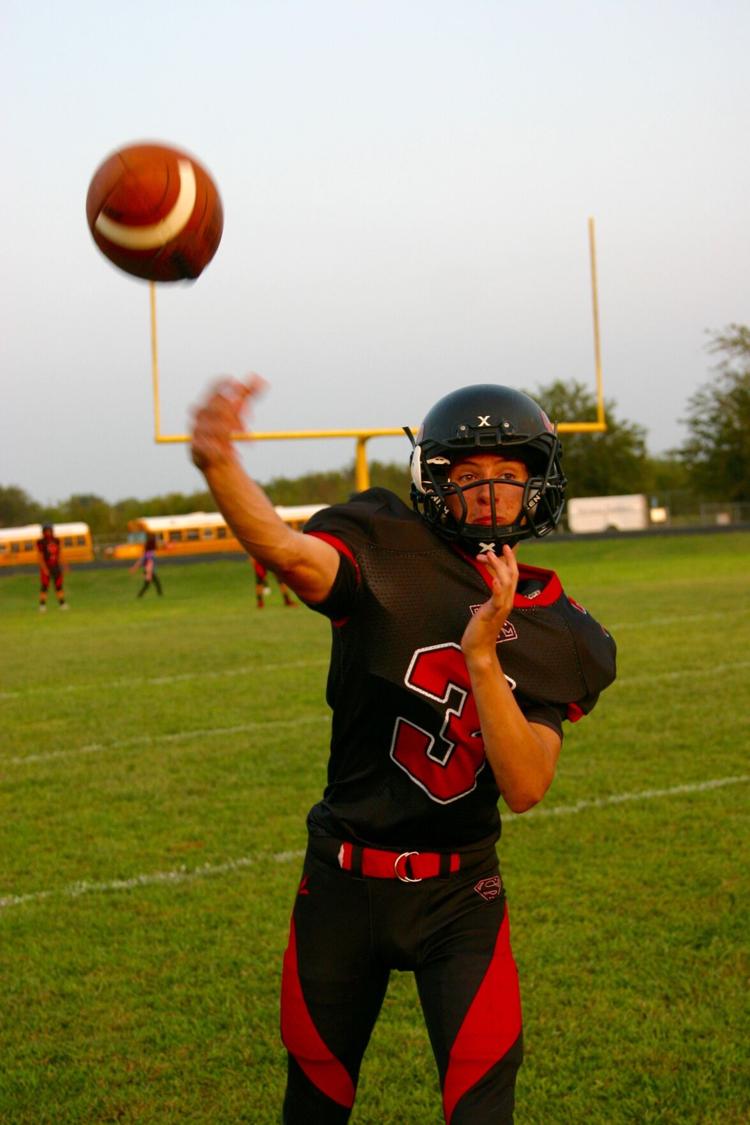 Last Friday's massive loss to Westbrook by a score of 22-77 couldn't have been fun. The Greyhounds are hoping to bounce back this week in its final non-conference game before beginning district play. This week's foe has played one game only this season and lost 16-61 to Richland Springs.
Strawn (3-2) plays at noon Friday at home against Covenant Classical (0-1).
Trinity Christian vs Calvary Christian
Willow Park's Trinity Christian Eagles lost their season opener to Lake Country and want to even their record this week. They will have the chance against a winless Calvary, coming off a 14-61 loss in its season opener.
Trinity Christian (0-1) plays at 7:30 p.m. Friday at home against Calvary Christian (0-1).
Weatherford Christian at Lubbock Christian
The Lions lost their season opener last Friday and will try to put their season back on track. They'll have their hands full in sandy West Texas against a powerful Lubbock Christian team that finished 13-1 last season and won its first game this season by a score of 50-14.
Weatherford Christian (0-1) plays at 6 p.m. Friday at Lubbock Christian (1-0).
Millsap has a bye
The Bulldogs are living up to their name, bullying and biting opponents on the gridiron this season, not counting the lone loss against Paradise in a one-point heartbreaker.
Last Friday, Millsap shut out Santo 52-0 in a game that featured a powerful running attack led by Basey Mitchell and effective passing from quarterback Lawson Nairn.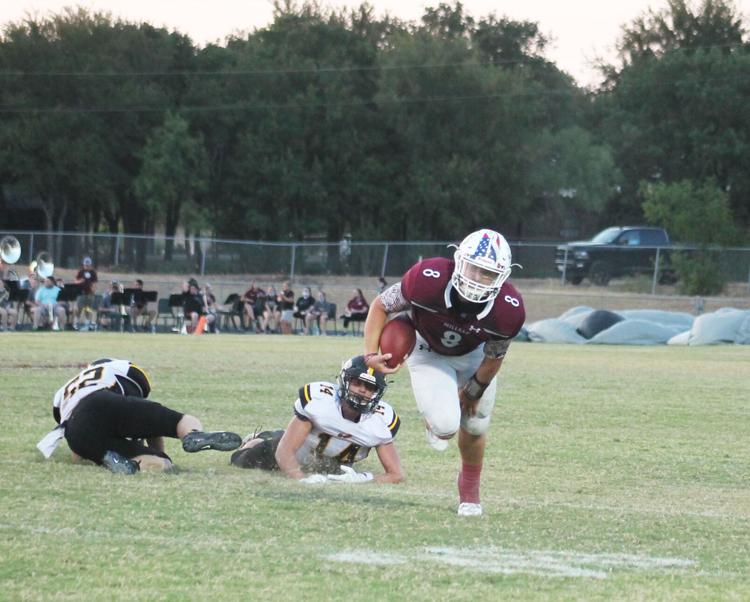 Millsap (4-1) has a bye this week and doesn't play again until its district opener on Oct. 9 against Eastland (1-3). 
Springtown has a bye
The Porcupines have enjoyed an exciting and successful season so far and can enjoy a week of rest before kicking off district play. Springtown is coming off a momentum-building overtime win last Thursday, beating Midlothian Heritage 24-17. The Pines had been losing by 10 points in the fourth quarter but clawed their way to victory and a four-game win streak.
Springtown (4-1) takes a bye and doesn't play again until its district opener on Oct. 9 against Lake Worth (4-1).
Gordon has a bye
The Longhorns are on a three-game win streak but will take it easy this week. The team showed gumption after overcoming a first week loss and has played with ferocity ever since.
Gordon (3-1) takes a bye and plays next at 7:30 p.m. Oct. 9 at home against Evant (2-0).