Kangaroos solve kerfuffle with a Kerbow
Weatherford needed a win to remain in the race for a playoff spot in a tough 6A Region I district. So the situation wasn't ideal when junior quarterback Major Youngblood became hobbled by a hip injury during practice this week. Younblood had led the Roos to a 3-3 record while filling in for injured QB Ryan Clark, who went down with an ankle injury during the season opener.
With his two QBs hobbled, Head Coach Billy Mathis tapped senior cornerback Kaden Kerbow to lead the offense. Kerbow had been a backup quarterback before and knew the plays but had little time to prepare for Boswell.
On the Roos' first possession, Kerbow went kerplunk — three and out with a punt.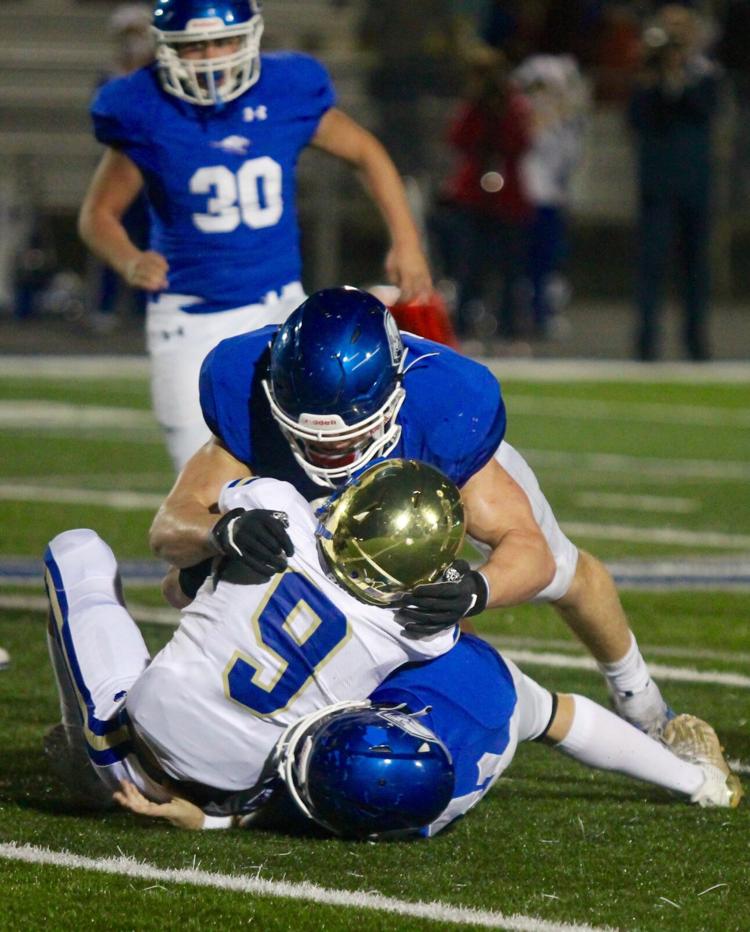 The Pioneers returned the favor — three and out with a punt.
On their next possession, Kerbow applied a steady dose of handoffs to Dez Forrest and Brayden Bork, neither of whom broke for huge gains but chipped away enough to keep the first downs coming. The long drive ate up the clock, tired the Pioneers defense and ended with Forrest scooting in for a score.
The Roos defense was well rested by then and shut down the Pioneers offense on their next possession, putting Kerbow and his Roos brethren in good field position.
When the Pioneers stacked the line, expecting the run, Kerbow proved his arm works, too. On fourth and four from the 27, the third-string QB hit Hayden Hansen for a first down to keep the drive alive. Afterward, the Roos went back to the run: pop, pop, pop.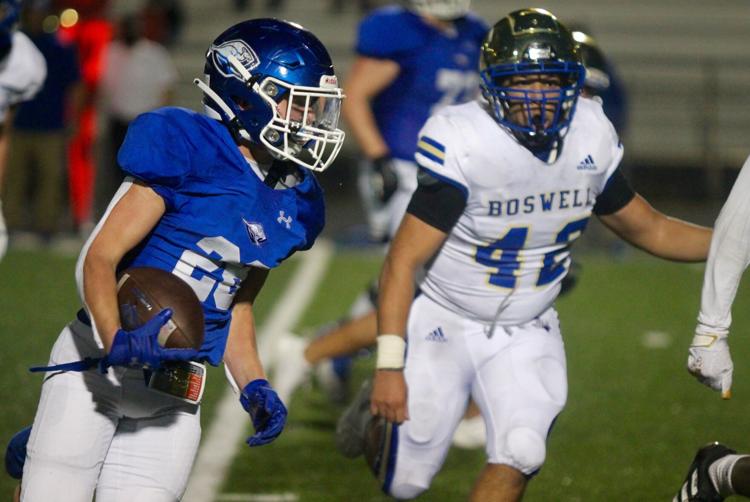 The Pioneers grabbed Forrest's face mask and were penalized, setting up a first and goal at the 8-yard line. Weatherford couldn't find the end zone this time and kicked a field goal to increase its lead to 10-0.
Weatherford's defense came to play. Again, they shut down Boswell's offense, putting the Roos in position to take a commanding lead before halftime. However, on fourth and 1 from their own 40, the Roos offense was stuffed, giving Boswell a chance to put points on the board. 
Instead, Weatherford's Big D became heroes again when Keenan Miles intercepted a pass and almost ran it in for a TD. He was pushed out of bounds a few feet short of the end zone. Forrest punched the ball into the paint a short time later, and the Roos were up 17-0.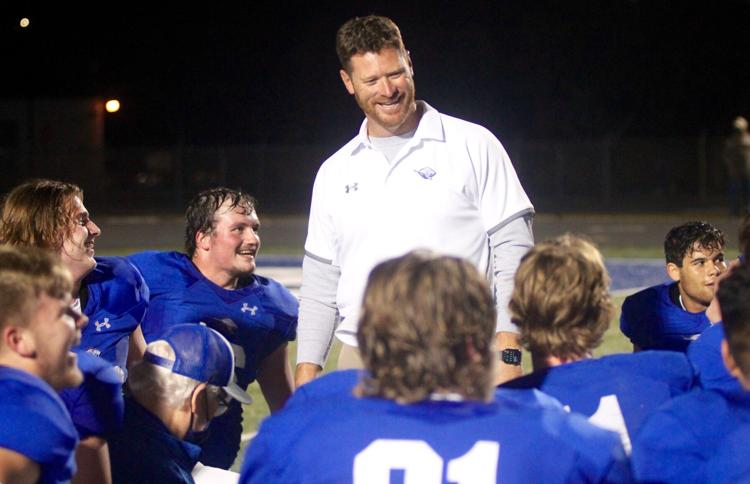 The defense came out and shut down the Pioneers again, and everybody broke for halftime.
The second half mirrored the first. The Roos defense continued to have its way with Boswell. Defensive back Gabe Alexander made a timely interception to kill a Pioneers drive. The Roos were up 30-0 when the fourth quarter began.
The defense lapsed midway through the final quarter and allowed a long TD pass, but the game was a done deal by then. The Roos celebrated a 30-7 victory with enthusiasm, the proud owners of a winning record at 4-3.
"We played hard against a good Boswell team," Mathis said afterward. "Kaden Kerbow stepped up and did an outstanding job. I'm very proud of that. A week of preparation at quarterback — it kind of felt like musical chairs."
His team played hard all evening, even when yellow flags killed the offense's momentum, he said.
"We had some unfortunate penalties at times, but we didn't make any excuses," he said. "We came back and kept fighting and playing hard. I couldn't be more proud of the boys. The defense played hard and just got after it and really played sharp and focused. It was good."
Millsap comes up just short against Holliday
The Bulldogs saw their season end after falling to the Holliday Eagles in a Friday night playoff 3A game.
Millsap was down 13-14 going into the fourth quarter but couldn't stage a comeback. Instead, the Eagles rallied for a touchdown and the win. Holliday had gone undefeated in district play this year and boasted a back-breaking defense. Millsap, which had averaged 35 points a game, couldn't generate that kind of power against Holliday.
Wesley Rogers and Waylon Dunn scored the Bulldogs' two touchdowns.
Final score: Millsap 13, Holliday 21
Gordon wins playoff opener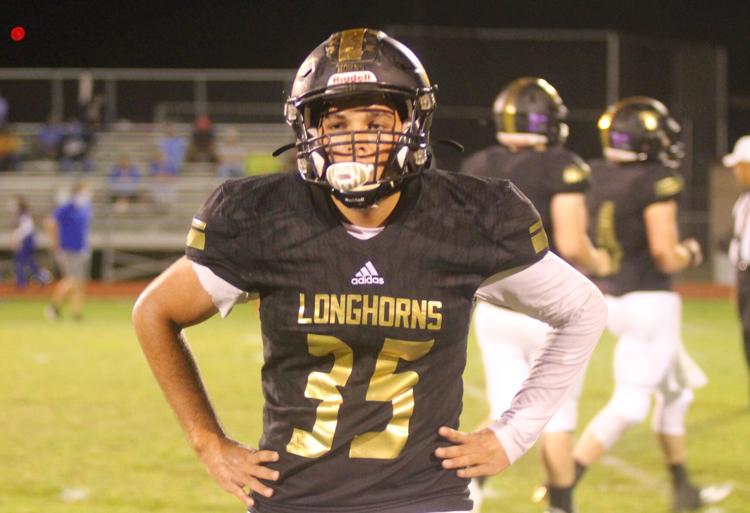 The Gordon Longhorns won their first playoff game on Friday night against Morgan. Final score: 30-28.
The win keeps Gordon on pace with rival Strawn, who had played on Thursday and won in convincing fashion, shutting down Walnut Springs 46-0.
Gordon Head Coach Mike Reed put the Longhorns back in the win column, meaning Gordon and Strawn could face each other again soon in a rematch to see who is the best six-man team in local 1A football.
Aledo's game was cancelled due to COVID-19 concerns in Joshua, and the Bearcats were unable to find a replacement opponent in time.