Large schools begin their seasons this week, and the game on most locals' minds will be played not in Parker or Palo Pinto counties but farther east in Arlington. The rivalry between the 6A Weatherford Kangaroos and 5A Aledo Bearcats, who just happen to be the current state champs, is legendary.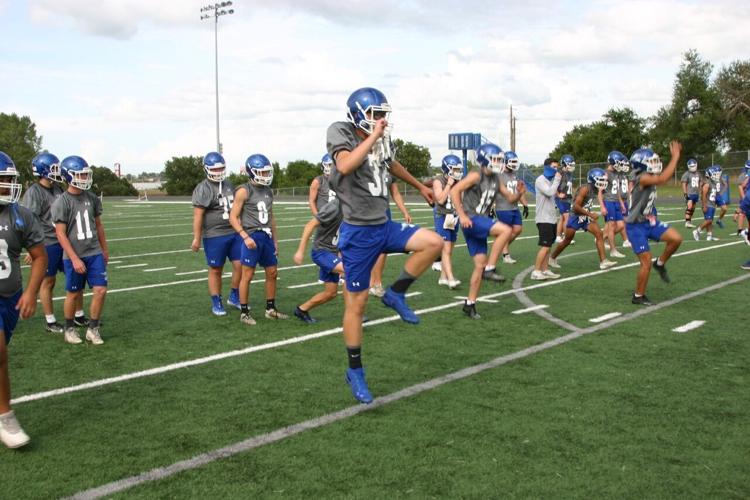 Who will begin their season with a 1-0 record and a passel of momentum, and who will stumble out of the gate and begin the year in an 0-1 hole? That's why they play the game! 
Weatherford has made the playoffs for the past two seasons but lost in the first round both times. The Roos want to journey farther into the finals this year.
Aledo's goal is the pinnacle. The Bearcats want to defend their state title and take home the trophy again for a record 10th time.
Weatherford (0-0) plays Aledo (0-0) at 3:30 p.m. Saturday, Sept. 26, at Globe Life Park in Arlington.
Gordon gets a break
The Gordon Longhorns are riding a three-game win streak and ready to keep knocking off challengers in six-man football. Their momentum, however, just hit a brick wall called COVID-19. Originally, the Longhorns were planning to travel to Marfa this weekend and combine a road game against the Shorthorns with a field trip to the Davis Mountains and McDonald Observatory.
"It was a great educational trip we've been wanting to take," said Longhorns coach Mike Reed.
Instead, the seven-hour trip to Marfa was cancelled after the observatory shut down over concerns about the pandemic. Reed hopes to reschedule the trip for next season.
The cancellation combined with a bye week means the surging Longhorns will be twiddling their hooves for two consecutive weeks.
Unless.
Reed and his staff are looking for a potential opponent to play on October 2 if they can schedule something soon.
"Maybe we will find one, maybe not," Reed said.
The players are rooting for a busier schedule, said Clay Berry, a senior running back for Gordon.
"We need another game," Berry said. "We need to improve on some more stuff before some of our later games."
On October 9, the team begins district play against the Evant Elks.
"It's going to be a competitive district," Reed said. "We are just going to take the first game as it is and start getting ready."
The team's biggest need now and in the future is on the offensive line, the coach said. 
The Longhorns are young, with only three seniors. Last Friday, Reed capitalized on an early blowout lead against Sidney and sent in many of his younger bench players to earn valued game experience. The number of boys playing football this year is so low, Gordon doesn't have a junior varsity team. That leaves many talented underclassmen on the sidelines during varsity contests.
"It was really good tonight to be able to get that work in," Reed said after the game. "We still have to develop. Those kids come to practice and have to be the scout team and that kind of stuff. We want to be able to put those guys out there."
He expressed pride in his team for winning on homecoming night in front of an enthusiastic home crowd. Final score: Gordon 64, Sidney 40.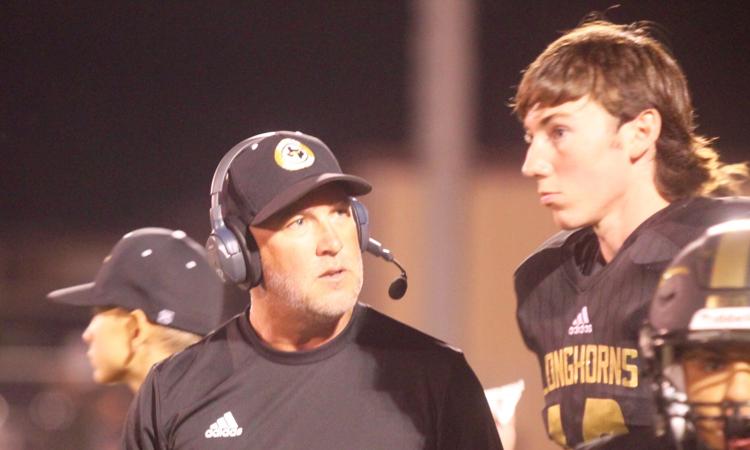 The queen's crown was bestowed upon Jamey Curry, while the king turned out to be Ross Trigg, a 6-foot 4-inch receiver who'd already enjoyed a big first half on the field and was now scoring big on the social scene.
Barring any last-minute scheduling changes, Gordon (3-1) is off for two weeks and plays next at 7:30 p.m. Friday, Oct. 9, at home against Evant (1-0).
Strawn vs Westbrook
About 10 miles farther west from Gordon, the Strawn Greyhounds are enjoying a solid season, as well. How good is this team? They will learn soon. Strawn faces a formidable foe on Friday when they travel to Westbrook. The Wildcats are ranked fourth in the state and seventh in the nation. Strawn is no cupcake itself — ranked 20th in the state and 46th nationwide.
Strawn lost its season opener to White Deer but has been winning by large margins for the past three weeks. Last Friday against Gorman, Strawn opened the game with an onside kick, which they recovered, and pretty much owned the evening from that point forward: Strawn 45, Gorman 0.
The win was all the more impressive since the players were battling not only Sidney but a swarm of mosquitoes. Millions of the tiny buzzing vampires swarmed into Greyhound Stadium and sank their needle noses into any bit of exposed flesh.
I stopped at a convenience store near the stadium to buy a large fountain drink after I left the game, nearly anemic from all the blood loss. The customer in front of me placed a canister of mosquito repellant on the counter.
"This is the fourth one I've sold," the woman behind the counter said.
Strawn (3-1) hits the road to play Westbrook (4-0) at 7:30 p.m. Friday at Wildcat Stadium.
Peaster to pow-wow at Pilot Point
The Peaster Greyhounds plan to keep their three-game win streak alive when they take on a decent Pilot Point team on Friday. And the Hounds should be well rested after a bye week.
In their first year of UIL-sanctioned 11-man football, the Greyhounds are doing something few people expected — winning every week. Quarterback Gunner McElroy moved to the city from Burleson this year and has rallied his Greyhounds teammates. Running back Tramar Gilbert and wideout Hank Morris are among the standouts so far.
Peaster plays next at 7:30 p.m. Friday at Pilot Point (2-1).
Brock at Bowie 
The undefeated Brock Eagles cleared an important hurdle recently by defeating a tough Iowa Park. Now, the Eagles must resist a letdown while facing a relatively mediocre Bowie Jackrabbits, although that team did beat Henrietta fairly easily two weeks ago. Still, the Jackrabbits rank 727th in the state, and it is unlikely you will hear them bragging on being ranked 8,134th in the nation.
Brock has seen its own rankings falter this season after showing a propensity for turnovers and penalties despite its winning record. Brock is ranked 42nd in the state and 316th nationwide.
In last Friday's game against Iowa Park, the Eagles won by a narrower margin than usual: 42-35. Brock's offense started the night on fire, scoring three touchdowns in the first quarter.
Brock's defense, however, wasn't as dominant as usual, allowing the Hawks to score 14 points in the first quarter and a touchdown in each successive quarter.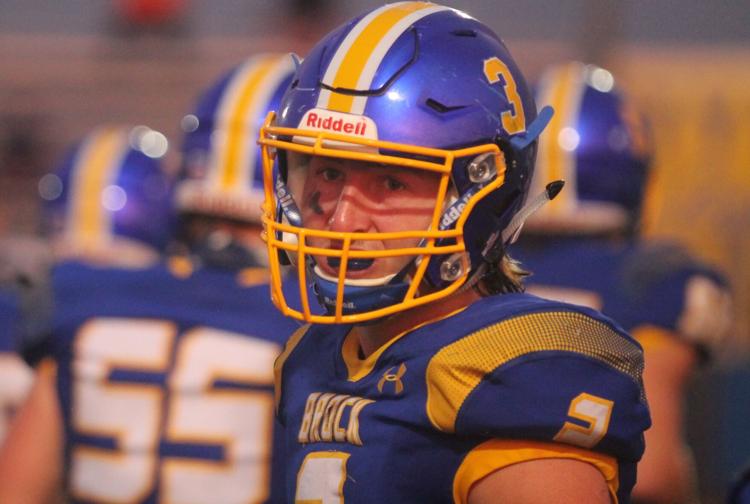 Eagles running back Cash Jones ran for 247 yards and three touchdowns, and running back Myles Semas added two touchdowns of his own. Tyler Riddle caught a 60-yard touchdown pass.
Brock (3-0) plays at 7:30 p.m. Friday at Bowie (2-1)
Springtown vs Midlothian-Heritage
The Porcupines have been sticking it to the competition on a weekly basis after their unfortunate loss in the season opener to Glen Rose. For the past three weeks, Springtown has knocked off a solid Graham, a respectable Connally and a so-so Godley.
This week's contest presents a challenge in a Midlothian-Heritage Jaguars, a team that matches up on paper with the Pines. The Jags are ranked 86th in Texas compared to 70th for the Pines.
Springtown (3-1) plays at 7 p.m. Friday against Midlothian-Heritage (3-1) at Porcupine Stadium.
Millsap at Santo
Ouch! The Bulldogs will have to overcome the pain of last Friday's loss and focus on this Friday's game against a strong Santo. It won't be easy. Millsap was undefeated and hosting Paradise at home, hoping to extend its record to 4-0 after three strong win to start the season. Instead, the Bulldogs let a third-quarter lead slip away and lost by one point: 21-22.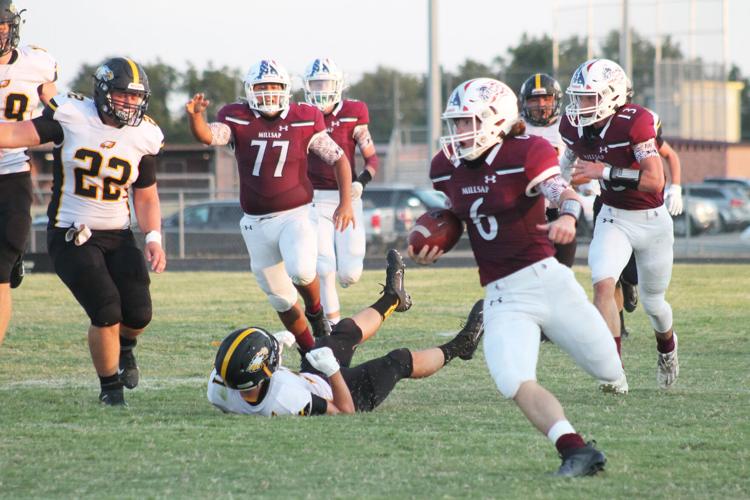 Millsap coach Jacob Johnson had difficulty accepting the loss but appreciated how hard his team fought.
"Friday was tough to swallow, but it was a great game amongst two undefeated football teams," he said. "As a team we must harden our resolve and continue to get better at every aspect of our game. Our level of execution is always our main focus, and we must continue to improve this."
This Friday's game is another non-conference match, but an important one in the course of the season, he said.
"Santo will be a tough opponent, and these games are necessary to prepare us for district play," Johnson said.
Millsap (3-1) plays at 7 p.m. Friday at Santo (3-1).
Perrin-Whitt vs Throckmorton
If recent history is any indication, the Throckmorton Greyhounds are going to score more than 50 points in its upcoming game against Perrin-Whitt. The Greyhounds have scored 66, 54, 54 and 56 points in the past four weeks, earning them a state ranking of 45 in a competitive 1A class.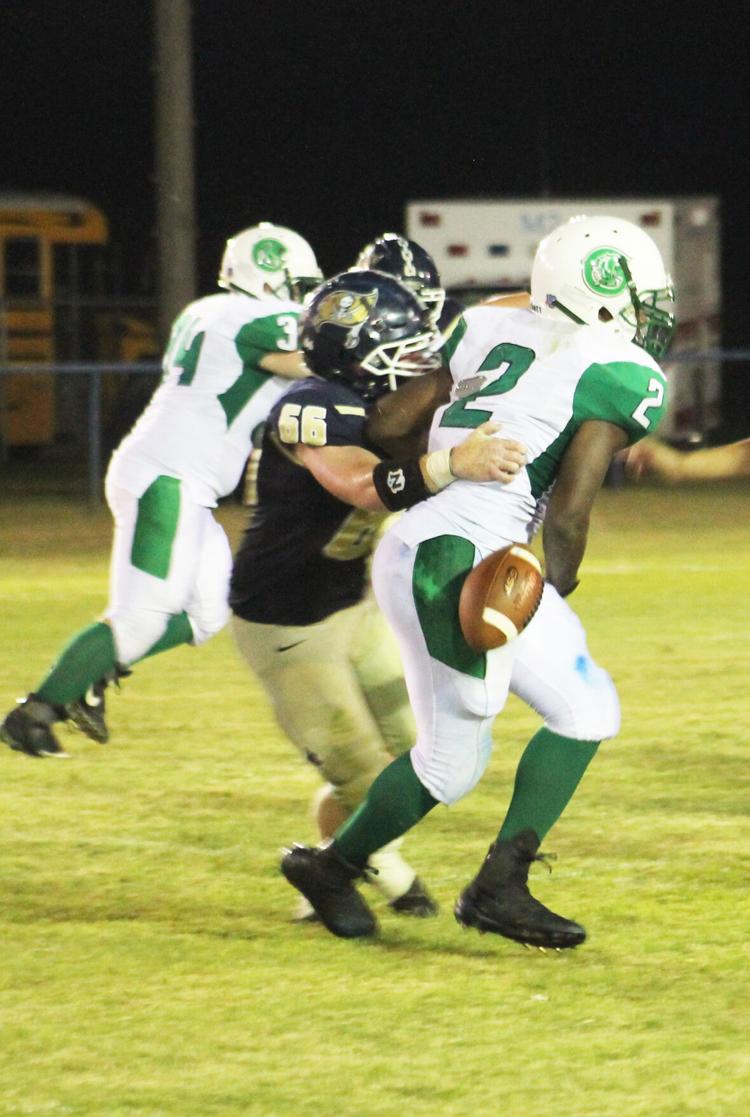 Guess the Pirates better fold up and just cancel the game, right? Wrong!
The Pirates are no pushovers, ranking 51st in the state and coming off an impressive win against Covington. Perrin-Whitt's offense is average 54 points a game. Its defense, however, is giving up more than 50 points a game.
Perrin-Whitt (3-1) plays at 7:30 p.m. Friday at home against Throckmorton (3-1).
Community Christian vs Legacy Classical Christian
The winless Warriors have struggled since Week One's heartbreaking loss to Victory Christian in a close contest: 58-62. The defeats have become more resounding in subsequent weeks, including a 6-58 drubbing by Stephenville FAITH and a 27-73 loss to Perrin-Whitt. That makes last Friday's narrow loss —  42-50 — to Heritage Christian seem like a positive step in the right direction.
One thing is certain — Warriors quarterback Jackson Horton will continue fighting and leading his team on the field. Against Heritage Christian, Horton, a junior, threw for 185 yards and four touchdowns and ran for 134 yards and a touchdown. Senior receiver Joshua Guzman caught two passes for 72 yards and ran the ball once for 15 yards.
Community Christian (0-4) play at 7 p.m. Friday at home against a beatable Legacy Classical Christian (1-3).
Mineral Wells at Gainesville (doubtful)
Last Friday, the Rams cancelled their game against Sanger, and it looks like Mineral Wells will be canceling another this week. The Minerals Wells school district closed the high school campus this week and instituted remote learning because of a spike in COVID-19 cases. The high school saw 20 active, lab-confirmed cases among staff and students recently.
Switching to remote learning allows employees to deep clean the campus facilities and lets students isolate themselves during the spike.
Students aren't expected to return to campus until Sept. 28, and sports have been postponed.
Trinity Christian vs Lake Country Christian 
Trinity Christian begins its season on Friday hoping to erase the memory of its 1-10 record from a year ago. It won't be easy. The Eagles face a Lake Country team that is 1-0 and coming off a 77-0 shutout of Atlas HomeSchool.
Trinity Christian coach Joe Hamstra expects his team to face strong competition all season long.
"Everybody in our district has been a playoff team," he said. "Two teams went to the state finals a year ago. The other two went to the quarterfinals, and one went to the semifinals."
Hamstra believes his team will be competitive.
"If we can stay healthy and our chemistry is right, I feel like we have a chance to piece things together and have a good year," he said.
Trinity Christian (0-0) plays at 7:30 p.m. Friday at home against Lake Country (1-0).
Weatherford Christian vs Central Texas Christian
Due to COVID-19, the Weatherford Lions will play a shortened schedule of eight games in 2020, with the first against Central Texas. The Lions are transitioning from six-man to 11-man football this year and are fielding a young and relatively inexperienced team. Texas football expert Dave Campbell predicted the Lions to finish last in their district. To make matters more difficult, the pandemic delayed construction on the school's stadium, meaning the Lions won't have a home field to play on until 2021.
Head coach Stephen Cox isn't worried. He said his team is eager to overcome those hurdles and return to winning games. 
Weatherford Christian (0-0) opens its season at 7 p.m. Friday against Central Texas (0-1) at 
Hall Middle School in Weatherford.