Weatherford 31, Cleburne 48
Weatherford kept things interesting but couldn't climb muster a win against the undefeated Yellowjackets on Friday. Cleburne leaned on its big-play offense to spoil the Kangaroo homecoming festivities.
Weatherford excelled on special team with more than 225 yards in kick returns. Cisco Caston returned one for 89 yards and a touchdown, which was the first of three big kick returns of at least 50 yards for the Roos.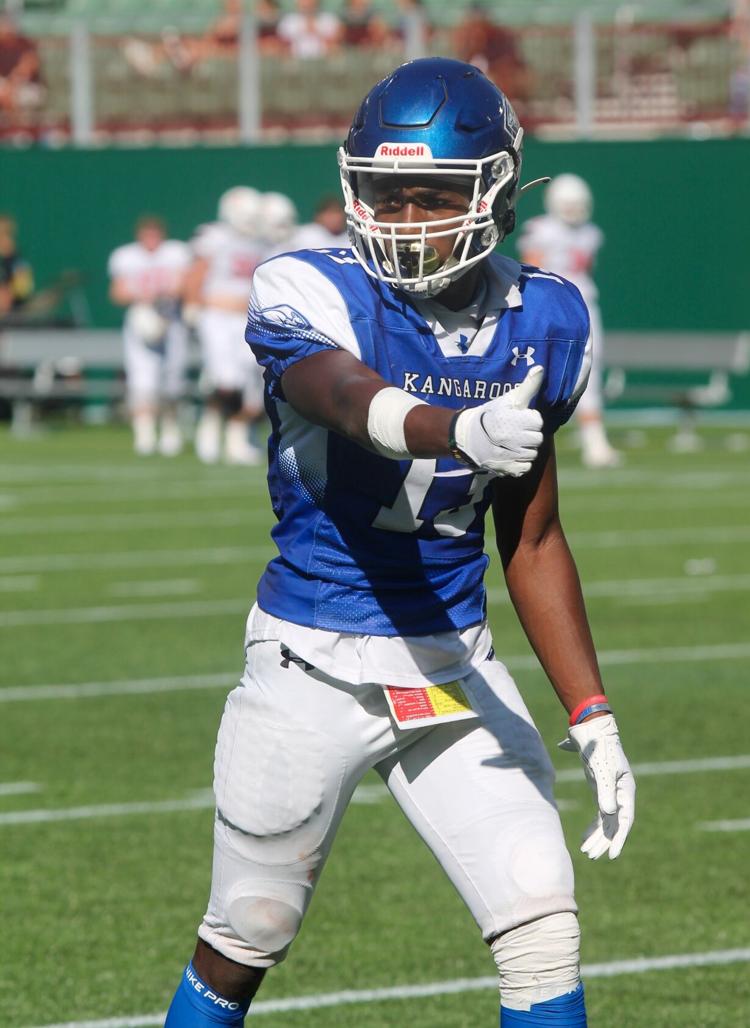 Weatherford's defense gave up big plays of its own. The Roos defense forced Cleburne into third-and-long situations throughout the night but gave up the big play almost as often — of Cleburne's 545 total yards, 341 of those yards came on just seven plays.
A turning point: In the second quarter, Weatherford was threatening to make it a one-score game, but the Roos faced a fourth down inside the Cleburne 20. Weatherford opted to go for it, and Major Youngblood's pass was batted down by Cleburne's Braden Gunn to force a turnover on downs. On the next play, Cleburne exploded for a 76-yard touchdown run to put the Jackets ahead 21-7 with 3:10 left until halftime.
The Kangaroos wouldn't go away, however, and continued fighting, narrowing the score to 31-41 in the fourth quarter with more than seven minutes remaining. Cleburne responded with its own methodical 10-play march downfield late in the game that ate up minutes and put the game out of reach with a 34-yard TD to Tyler Forsythe.
Weatherford's Brayden Bork, a sophomore running back, rushed for 92 yards and a score on 20 carries. Quarterback Major Youngblood completed 17 of 32 passes for 177 yards, two touchdowns and an interception. Wideout Melvin Polk hauled in eight receptions for 113 yards and two touchdowns.
Mineral Wells 14, Iowa Park 42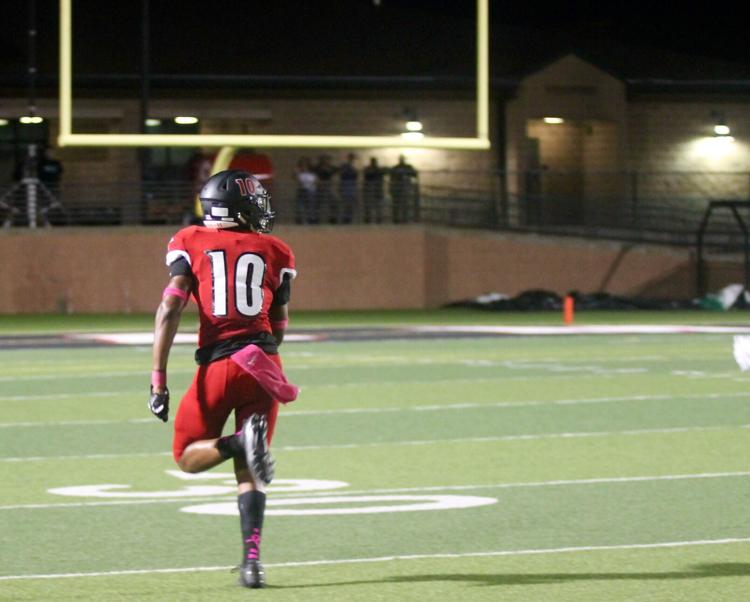 The Rams showed grit and heart, fighting back after falling behind 0-21 early in the game. Rams receiver Landon Russell took a long pass to the house in the second quarter, and then running back Anthony Hernandez ran one in to make it 14-21 with eight minutes left in the first half.
Mineral Wells' defense forced Iowa Park into a third down situation on its next possession, and Cambren Morrison intercepted a pass, giving Mineral Wells a first down in good field position with a chance to tie the game.
The offense stalled, however, and punted on fourth and two, and the Hawks scored a touchdown three plays later.
The Rams couldn't recover, and the Hawks scored two more TDs before the half ended.
Springtown 44, Lake Worth 14
The magical season in Springtown keeps providing sparkles. The Porcupines skewered the Bullfrogs with little trouble after a scoreless first quarter erupted into a Springtown scorefest in the second and third quarters. The win on Friday makes it six in a row and a 2-0 district record.
Brock 50, Whitesboro 7
Once again, the Eagles offense started slowly. Brock entered the second quarter down 6-7 after quarterback Jaxon Gleaton threw a pick six. Per usual, however, the Eagles defense was granite, giving its offense time to come alive and take control. Brock's 15-7 lead at halftime evolved into the usual beatdown in the final two quarters. Brock's Big O compiled 566 total yards compared to Whitesboro's 114.
Eagles running back Cash Jones ran for 216 yards and three touchdowns, and his workload buddy Kutter Wilson picked up 53 yards and a couple of TDs of his own. Brett Drillette and Dillon Mueller led the team in tackles. Luke Dillingham ran a kickoff 87 yards for a score.
Strawn 70, Bluff Dale 6
Strawn's district opener couldn't have gone any better if it had been scripted by Head Coach Dewaine Lee.
Gordon 52, Evant 72
The Longhorns were up 30-8 in the first half and trying to keep a four-game win streak alive. In the second quarter, they were at a critical turning point — the offense had possession of the ball and the game's momentum. Gordon, however, couldn't convert on a drive they hoped would put the game away, and the Elks came back to life, scoring on the next drive  and making it a two TD game and stealing the momentum.
Evant would go on to out-score the Longhorns by 34 points in the second half.
Gordon's one-two rushing punch of Hoss Rouse and Gage Erwin propelled the Horns O, while defensively Morgan Mahan was "always around the pile," Horns Head Coach Mike Reed said.
The Longhorns were hoping to keep their four-game win streak alive. Reed believes the players will learn from the loss and benefit in the long run.
"Everyone wants to win," he said. "But sometimes in a loss you can learn more and grow as a team faster than if you win. We are hoping that is the case as we watch film as we look for areas of growth and improvement moving into district play."
Millsap 23, Eastland 50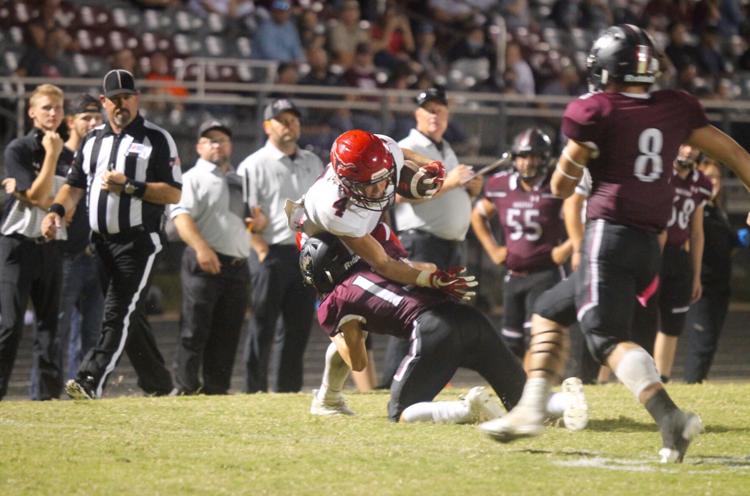 Millsap's district opener didn't go as planned, but the Bulldogs put up a good fight against strong team. Talented Bulldogs running back Basey Mitchell toted the pigskin for 65 yards and a TD and displayed one of his most beautiful runs this season, breaking three sure tackles and refusing to go down until being horse-collared from behind just short of the goal line. A holding penalty, however, nullified the brilliant gallop.
Millsap quarterback Lawson Nairn was 10-22 for 150 yards and a touchdown. Weston Moore caught the 69-yard scoring toss. On defense, JW Holcomb intercepted a pass. Kicker Wyatt Birdwell stood out on special teams, kicking a 42-yard field goal.
Peaster 42, Bowie 44
A slow start dogged Peaster offensively in the first quarter. A softening on defense hurt them in the final quarter. But nobody can say Peaster doesn't know how to put on a show even when they come up two points short on the score board.
Greyhounds quarterback Gunner McElroy threw for 163 yards and three touchdowns but had three passes stolen by Bowie. McElroy ran for 34 yards and two TDs. Tramar Gilbert ran six times for 72 yards and a TD. The three receivers hitting paydirt were Zane O'Donnell, Caden Duer and Hank Morris.
Trinity Christian 52, Sacred Heart 28
The Eagles travelled to Muenster on Friday to scrap with Sacred Heart and came away with a district win. Sacred Heart has struggled this season, but Trinity Head Coach Joe Hamstra characterized the team as "very sound" and physically tough.
"They are an undersized team that plays at a high level," he said.
The Eagles matched and succeeded that level to improve its record to 2-1.
Community Christian 28, Nazarene Christian 36 
The Warriors continue to play competitive ball even though they've fallen short on wins this season. With outstanding quarterback Jackson Horton out for the season, freshman Jesse Rodriguez stepped in against Nazarene and performed well. Linebacker Riggin Parker excelled on defense.
Weatherford Christian played Covenant Christian, but no score had been reported. 
Aledo and Perrin-Whitt had byes this week