Today, the Graford Ladyrabbits are battling Dodd City at the 1A softball regional finals tournament in Era, with the winner qualifying to play for the state championship.
This is new territory for Graford softball. The team has never plowed this deep into the playoffs.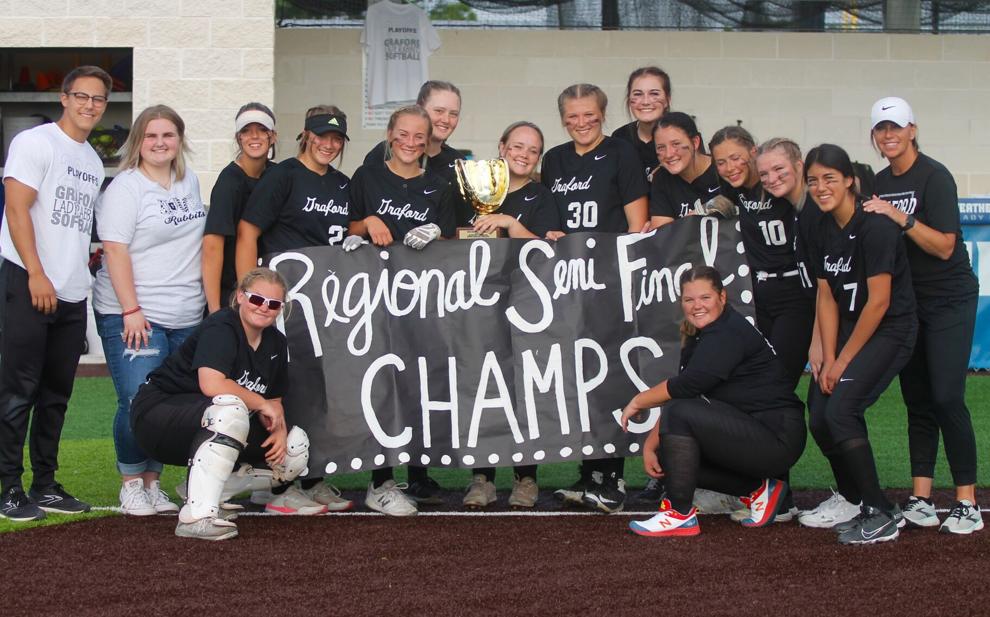 The woman leading them into battle has been here before. Weatherford native Lexia Lemley, the team's head coach, made it to the regional finals in 1999 while playing for the Lady Roos in her senior year. (She was Lexia Laine, back then.) That team became state runners-up but would go undefeated and win a state title the next season. 
"I grew up playing with those girls from 8 or 9 years old," Lemley said. 
After high school, Lemley earned a childhood psychology degree at Tarleton State and met her future husband, Jeff Lemley. He had grown up in Graford, and the couple returned to his hometown to settle down and raise a family in the mid-2000s. Both became active in the community and at school. Jeff became school board president. Lexia volunteered.
"I got real involved after I had kids," she said.
She became a frequent attendee at sporting events and enjoyed watching softball games in particular. In time, she earned her certification and began teaching and coaching.
Lemley had played softball at the area's largest high school but was coaching at one of the smallest. At Graford, she hoped to teach the players some of the techniques she'd learned while playing big ball and "move them to the next level," she said.
In 2017, she became assistant coach. The team that had struggled to win games began improving slowly. In 2020, the Ladyrabbits were undefeated in district competition when COVID ended the season early.
Graford has hired several new coaches in recent years and "made it our goal to bring back the program and get the commitment and accountability back so we could be successful," Lemley said.
That movement continued with the hiring of Jeff Bell as athletic director in 2020. Bell arrived at the little school in the tiny town — population a few hundred — and, with absolute sincerity, characterized it as his dream job. This was the same guy who had led 3A powerhouse Brock to four state tourneys and two state basketball titles in the early 2000s. The same guy who'd won almost 900 games in 35 years of coaching. The guy who'd competed for a state title as a player at Dimmitt High in 1978.
Here he was lauding Graford and the Jackrabbits as if he'd just landed in New York to become general manager of the Yankees.
Success breeds success, and the sports' programs have blossomed, particularly the girls. Lemley praised Bell for supporting the girls and encouraging them to "take a step to the next level in every sport."
The girls' basketball team that had struggled uncharacteristically in recent years bounced back from a fourth-place finish in 2019 to make the playoffs in 2020. They brought home a bi-district championship.
This year, the girls' tennis team went farther in the postseason than ever, with Brooke Crawford becoming a regional finalist.
The golf team went to state, led by Crawford, Harley Blakeley, Cyla Carver and Karsen Dixon.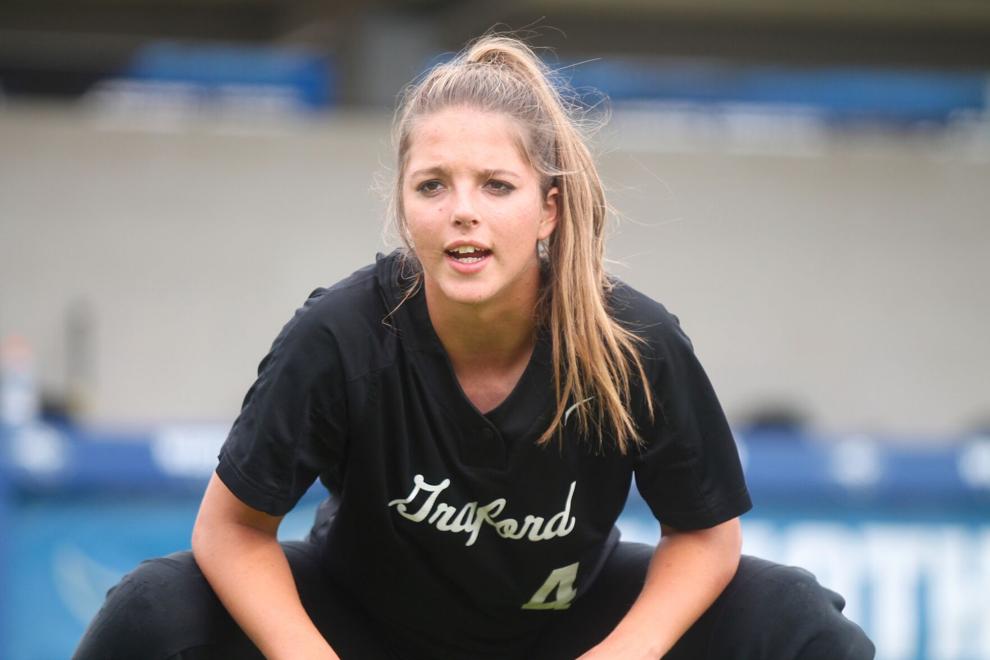 Haylee Bezio was a state qualifier in track. 
Derek Wuthrich, who coaches track at Graford, said more girls advanced to the regional meet this year than he can recall. He credited an increase in participation and the competitive nature of the girls.
"All girls that competed in the district track meet advanced to area and regionals in at least one event, which I thought was impressive," he said. "Our girls have had success from cross country, volleyball, basketball, track, golf, tennis, and softball. Winning and succeeding is contagious and can definitely carry from one sport to another in small schools. All our faculty and staff are very proud of all our programs this year."
Lemley is an assistant coach on the volleyball team that made it to the area round in 2019 and bi-district in 2020.
Many of the girls are multi-sport participants — common at smaller schools. Lemley is proud of the way they committed themselves to improvement.
"It's hard to be a multi-sport athlete," she said. "It's hard to go from track practice to golf. These girls — a lot of them — play three, four or five sports, so they are nonstop."
Some kids at large schools consider the talent level as diminished at the 1A level. Lemley might have thought the same thing years ago before settling in Graford and seeing things up close.
"There are definitely some great athletes in 1A," she said. "Just because it's a small school doesn't mean anything."
The softball team's ace pitcher, Paige Ruddy, and her teammates committed themselves to being the best they could be this year. Their mission? Make people notice that the "Graford girls are here," Ruddy said with a smile.
"We wanted to make a name for ourselves," she said. "Training harder. Spending more time outside. Spending more time together doing the things we needed to work on."
That kind of commitment is contagious, meaning the girls' sports programs at Graford might continue to improve for awhile.
"A lot of these girls who are skilled are real good at taking those girls and helping them out," Lemley said.
If they're not careful, they might help themselves to a state championship in softball before long.