Weatherford's playoff run came to an end on Saturday after the loss to Eaton in the regional quarterfinals, but the Lady Roos should take pride in how they represented their school and city this season. The team became undefeated district champs for the first time in school history and went on to win bi-district and area championships.
Senior Abbie "Cadabra" Lane broke the school record for career kills when she hit her 981st on Nov. 19. She ends her career at Weatherford with more than 1,000 kills, was named to the All-Region team and signed a letter of intent to play at Holy Cross.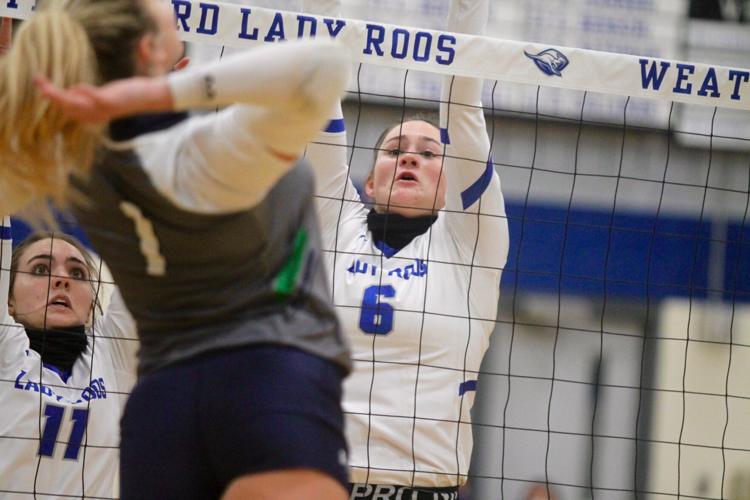 "I am so proud and thankful for this team of hard-working girls," Lane said. "We really came together this year and fought so hard to accomplish all that we did, and never did I doubt this group of girls would out-work any other team we faced."
Posting a spotless district record while winning the championship was a highlight.
"I am so glad to have been able to help lead this team alongside the other seniors as we made school history," she said. "I couldn't have asked for a better senior year, and I'm so happy to have played my high school volleyball career in Weatherford."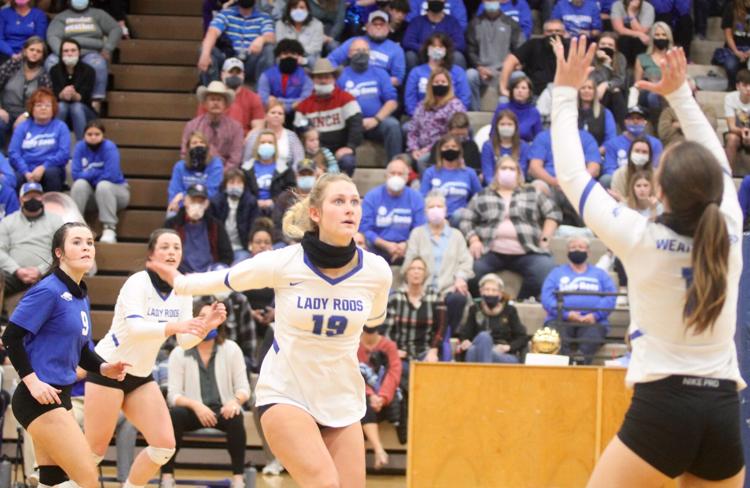 Senior Logan "Shazam!" set a school record for most assists in a game with 60. She signed a letter of intent to play at Oklahoma Baptist University next year.
"Out of all my years of playing volleyball, this group of girls has been by far the best with their heart and determination for the game and their outgoing personalities," Loran said. "I want to thank them for making my senior year of volleyball one to remember."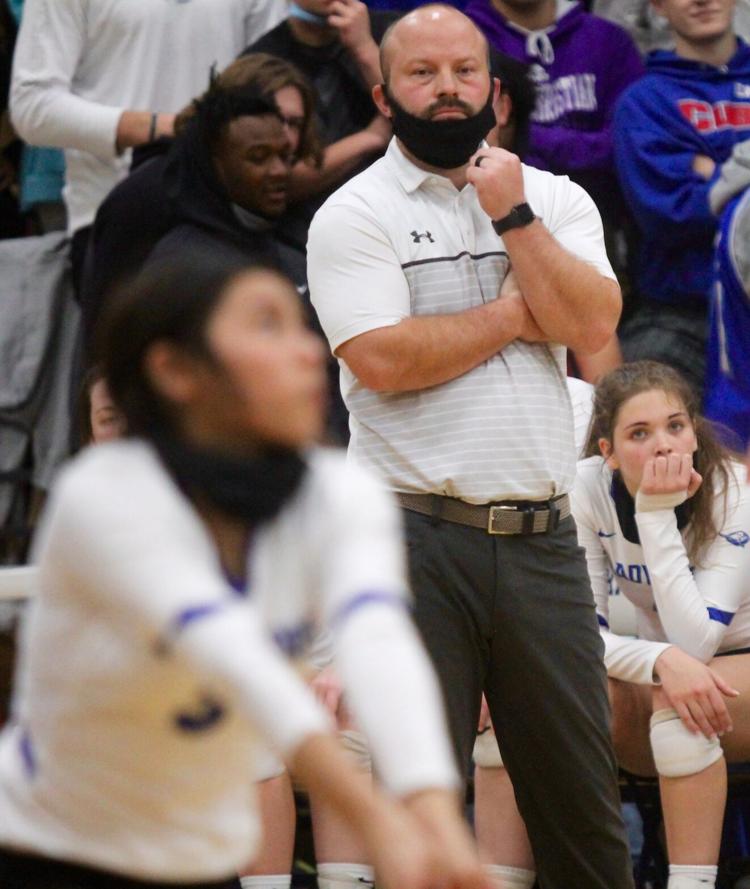 Sophomore Kate Hansen, who became a team leader during the second half of the season, broke the school record for most kills in a single match with 26.
Numerous team members won district awards for their strong play, including Kayleigh Bateman, Evelyn Benson, Ashley Carlisle, Veronica Cruz, Riess Griffith, Lynsey Lee, Lauren Lee and Ava Saltzgiver.
Keegan O'Connor was voted the district's Defensive Player of the Year. Hansen was Co-Offensive Player of the Year. And Loran was Co-Setter of the Year.
Lane, the heart and soul of this year's team, earned the top district prize for MVP.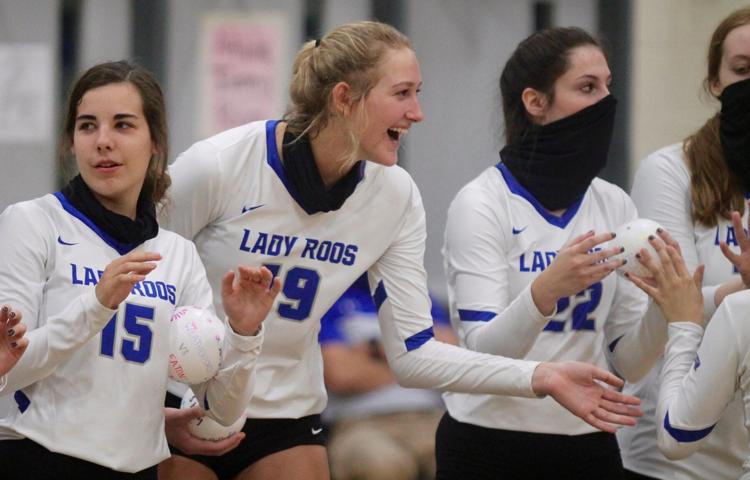 Head Coach Nicholas Gay and his staff received Coach of the Year honors.
"I enjoyed coaching these kids," Gay said after Saturday's playoff loss. "I would have liked to have coached another game, but Eaton was a good team. They played better than us today. That's unfortunately what happens in the playoffs. You don't have to be the best team, you just have to play better than the other team. They played really well."
Gay said he was "super proud" of his team's effort all year.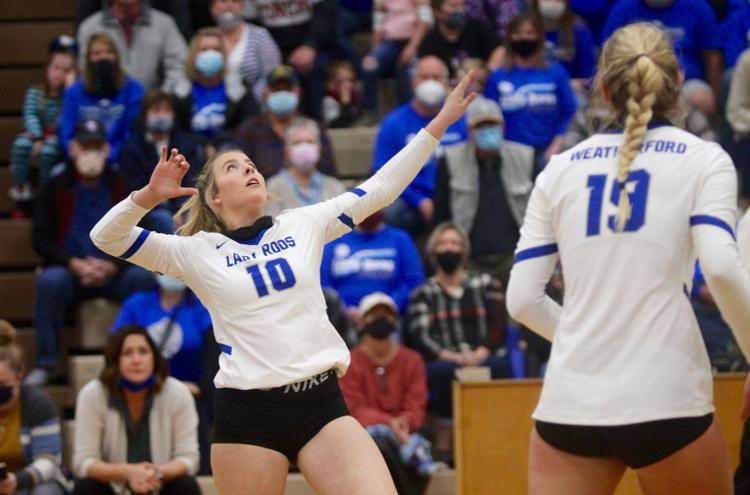 "You're not out of everything until the last point, and our kids showed that," he said. "They showed a lot of fight."
Athletic Director Billy Mathis witnessed the final game on Saturday and expressed similar feeling about the team.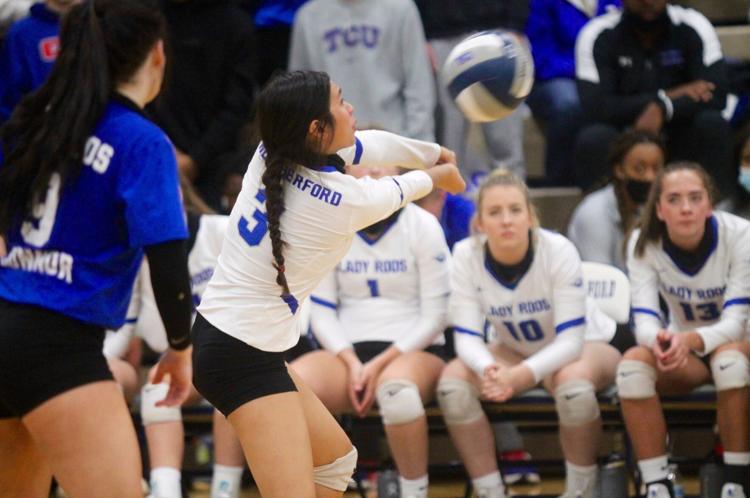 "Those girls had a great season," he said. "District champs. Coach Gay and the coaching staff did a great job of getting them in that position. When you get this deep, you've got to go play perfect. That Eaton team was as solid a team as there is in the state. Our girls have nothing to hang their heads about. They did an amazing job this season. It always hurts no matter what. If you win the state championship, it doesn't hurt. Anything before that, it hurts. I was very proud of our girls and the way they fought all season long."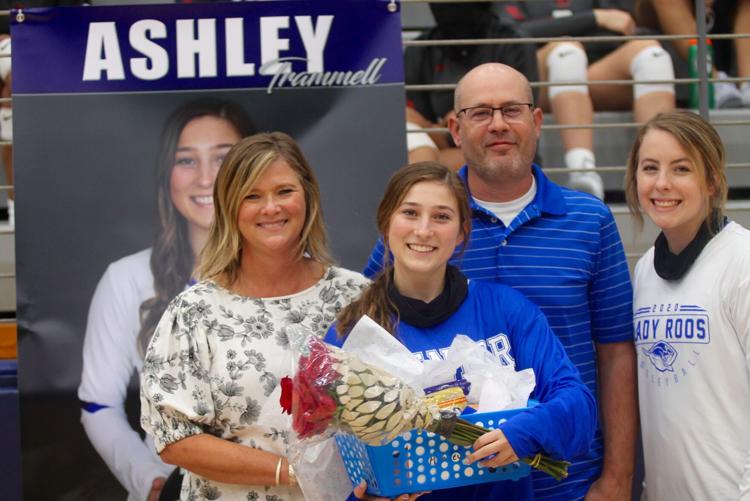 Lynsey Lee was one of a handful of seniors to lead the team, and her younger sister, Lauren, is among the younger girls who will try to return the Lady Roos to the playoffs next season.
"These girls have been some of my best friends, and I'm so excited to see what each and every one of them do in the future," Lee said. "The coolest part of this season for me was that I got to play with my younger sister, Lauren, my senior year. I'm beyond proud of the team and what we've accomplished, and even though it didn't turn out the way we wanted it to, we fought hard."