Below is a list of superlative awards as well as first- and second-team rosters composed of players from all seven UIL county high schools.
The All-Parker County volleyball team includes nominations from coaches, input from Weatherford Democrat staff and all-district lists.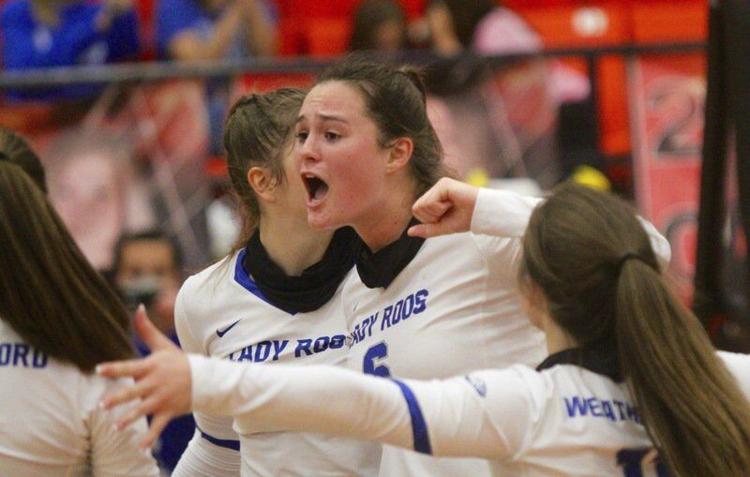 MVP
Abbie "Cadabra" Lane, senior, Weatherford
The 2020 Lady Roos, led by Lane, became the first in school history to go undefeated in district play while winning an area championship. The ultra-focused and hard-hitting Lane set a school record with 1,021 career kill shots in three years on varsity. She is a two-time District MVP.
Texas Girls Coaches Association selected her as a Legacy All Star, awarded to the 20 best graduating seniors.
Lane plans to play at Holy Cross next year.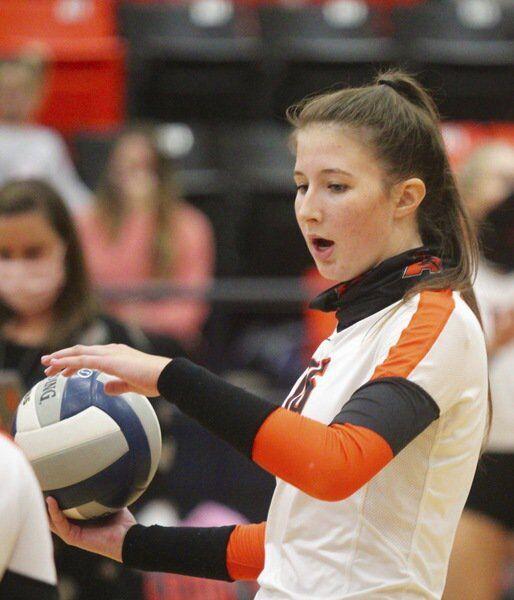 Hitter of the Year
Lilly Taylor, senior, Aledo
The 6-foot 1-inch Taylor smashed so many kill shots while leading her team to the playoffs that she was named District 5-5A's Co-MVP and selected by the Texas Girls Coaches Association as a Legacy All Star. Taylor, who slammed more than 900 kills in three years on varsity, has committed to play at the University of Central Arkansas.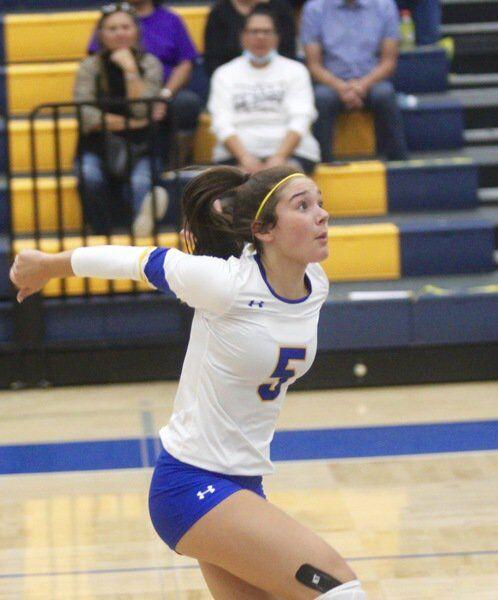 Blocker of the Year
Ellason Felts,
sophomore, Brock
Only a sophomore, Felts logged astounding numbers at the net for the Lady Eagles this season. The two-year varsity starter plays with confidence and determination that bleeds over to her teammates and lifts up the entire squad. She recorded more than 100 blocks in 2020 and added 133 kills, 21 aces and 81 digs.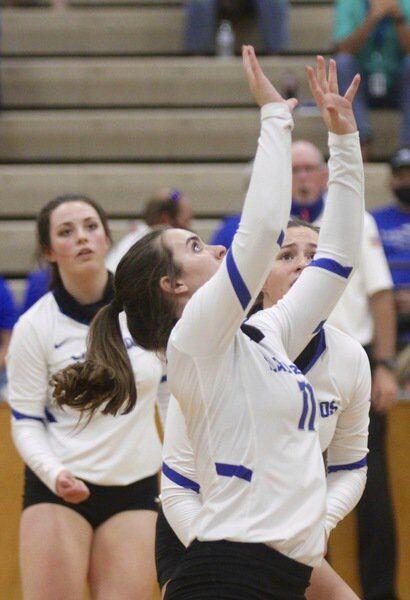 Setter of the Year
Logan "Shazam!" Loran, senior, Weatherford
Loran set a school record for most assists in a game with 60 while playing against Midland in November and averaged almost 10 assists a set, and she owns the school record for career assists. Her strong play led to her being named District 3-6A's Co-Setter of the Year. She plans to play at Oklahoma Baptist University next year.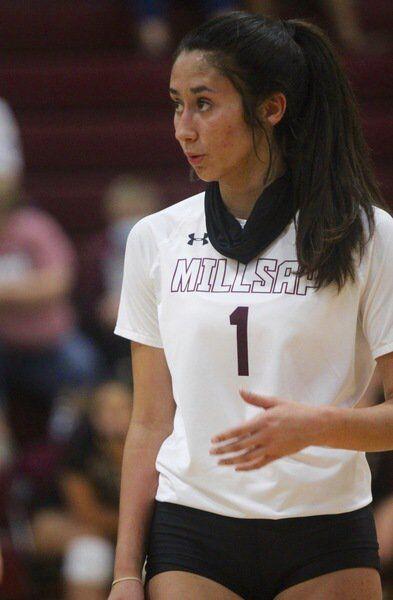 Libero of the Year
Alexis Mejia, junior,
Millsap
The determined Mejia was a force to reckon with on the back row. Her hustle and ability to read hitters made her a model defensive player, while her exceptional passes brought out the best in her teammates. In district play alone, Mejia logged 200 digs, 30 assists, 28 aces, and a 94 serving percentage while being named District 8-3A's Defensive Player of the Year.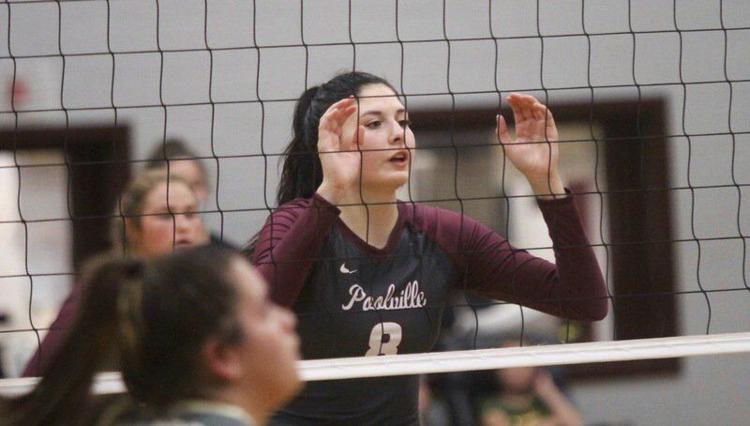 Defensive Player of the Year
Bentley Bryan, senior, Poolville
Bryan was named MVP of District 10-2A for her contributions to the Lady Monarchs as they went 14-0 in district play and 26-4 overall while becoming regional quarterfinal champions. The Texas Girls Coaches Association named Bryan All State because of her big numbers — averaging nine kills a game and slamming 56 aces while maintaining a 98 serving percentage. The 6-foot 1-inch Bryan dominated around the net, logging 77 total blocks while displaying high volleyball IQ and minimal errors. She has committed to play volleyball at Frank Phillips College.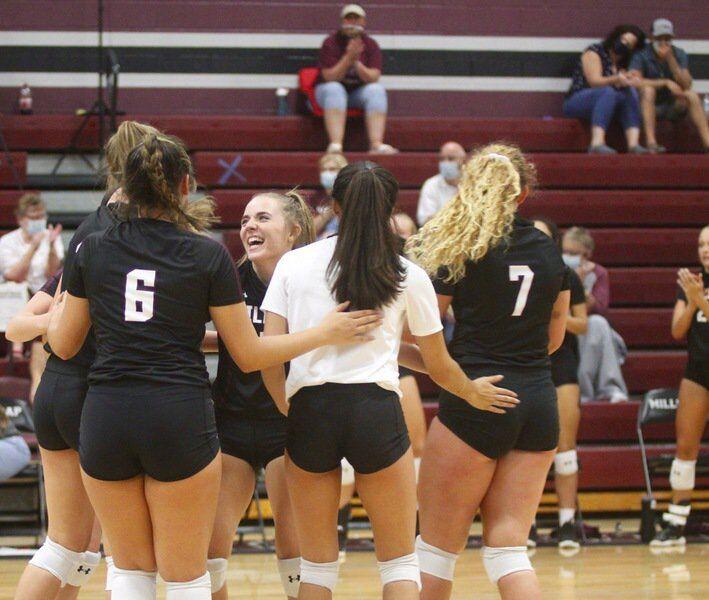 Newcomer of the Year
Jolee "Fab Fresh" Van Dyke, freshman, Millsap
Not many freshmen make their varsity teams. Fewer still become a top player. (Only one — Van Dyke — received a coveted nickname in Volleyball Roundup.) Van Dyke's overall knowledge of the game, defensive skills and natural setting abilities make her one of the most talented ninth graders to ever play local volleyball. In district play alone, she tallied 30 aces with an overall serving percentage of 97 and added 104 digs, 183 assists and five kills from the back row.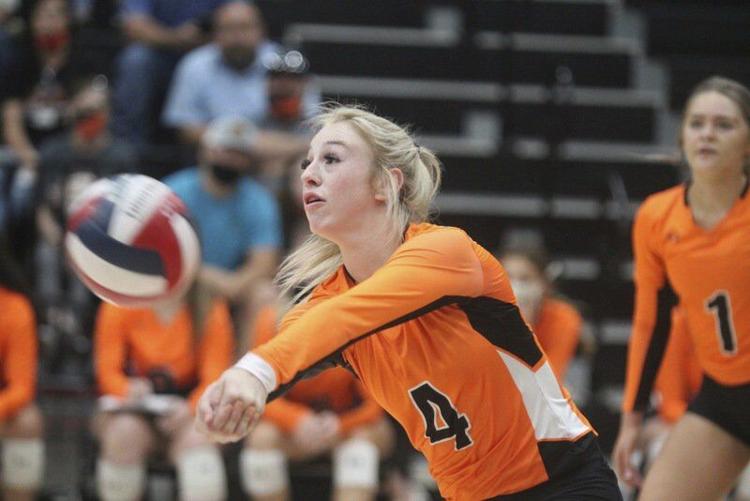 Team Leader of the Year
Railey Druxman, junior, Springtown
Druxman was named the Lady Porcupines' only team captain this season because of her leadership abilities on and off the court. Last year, her teammates selected her as a co-captain as a sophomore. She leads by example and tries to improve her game every time she steps on the court. Her work ethic is contagious. This year, she broke the school record for career kills with 1,083 — and still has her senior year to increase that number.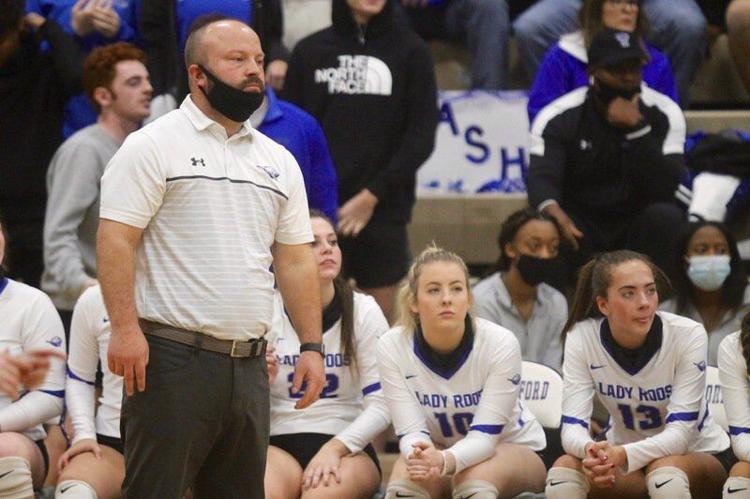 Coach of the Year
Nicholas Gay,
Weatherford
Gay became head coach at Weatherford in 2017 and led his teams to four consecutive district championships. This year's Lady Roos went undefeated in district for the first time in school history and were ranked as high as No. 6 in the state before falling to V.R. Eaton in the regional quarterfinals.
First-team
Senior Kennedy Burkhall, Millsap; sophomore Kate Hansen, Weatherford; senior Rayleigh "Miss Assist" Farris, Springtown; junior Sadie Ballard, Peaster; junior Mattie "Worker" Gantt, Aledo; junior Keegan O'Connor, Weatherford; senior Marlee Garcia, Brock; senior Audrey Pearce, Aledo; senior Stephanie Sargood, Millsap; senior Ashlyn Fields, Peaster; senior Abby Thompson, Aledo; senior Payton Jennings, Poolville; senior Ava Tanner, Brock; senior Taylor Cotton, Millsap; senior Keller Warren, Peaster; senior Sarah Back, Poolville; junior Hannah Barry, Peaster; senior Presley Whitehead, Peaster; senior Brooklyn Hensley, Poolville; sophomore Brinklee Dauenhauer, Springtown.
Second-team
Senior Rian Brunner, Brock; senior Lexi Heiser, Poolville; senior Molly Tucker, Aledo; junior Loren Morazzano, Millsap; senior Alyssa Gribble, Aledo; sophomore Baylee Chriestenson, Millsap; freshman Averie Threet, Peaster; junior Cheynne Pagan, Millsap; junior Lily Thompson, Peaster; senior Clara Tunnell, Poolville; junior Allison Keplinger, Millsap; Makaylee Ray, Poolville; freshman Stoli Cox, Springtown; senior Lynsey Lee, Weatherford; senior Alyssa Bonaventure, Poolville; sophomore Payton Hull, Peaster; senior Addison Denbow, Aledo; junior Emma Martinez, Springtown; sophomore Riess Griffith, Weatherford; junior Skylar Holland, Springtown; senior Tegan Burdick, Springtown; senior Kayleigh Bateman, Weatherford; junior Skylar Ellison, Aledo; junior Kylie Hoster, Brock.