Below is a list of superlative awards as well as a roster that includes some of the top players from Palo Pinto County's UIL-sanctioned high schools. The UIL All-Palo Pinto County team is determined by coaches' nominations, all-district lists and input from Weatherford Democrat employees.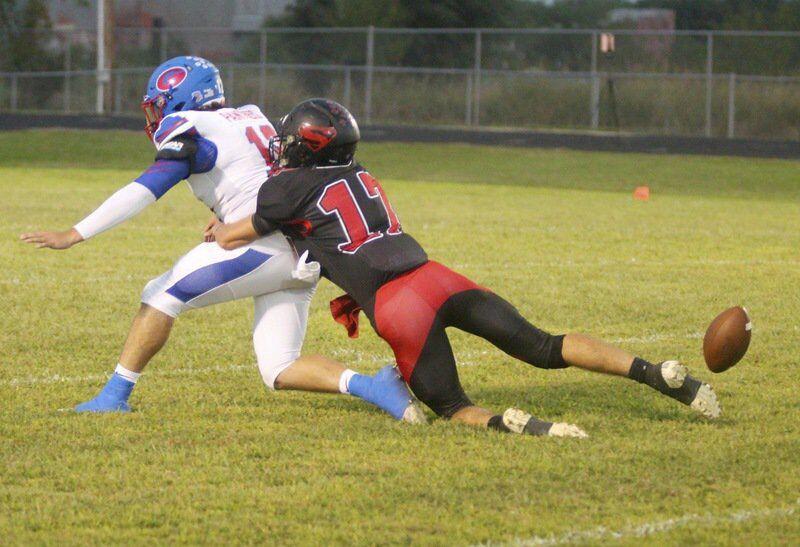 MVP
Luke Eli, senior, Strawn
Eli was the workhorse for the Greyhounds this year. On offense, he playing running back and logged 1,547 yards and 39 touchdowns. On defense, the linebacker led the team in tackles and nabbed five interceptions. He was voted All Region offensive MVP and All State running back.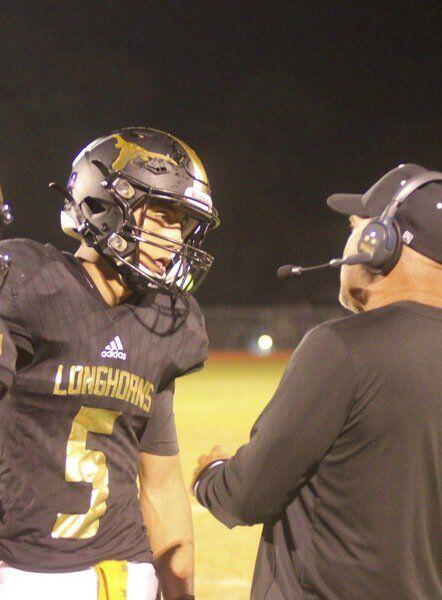 Offensive Player of the Year
Morgan Mahan, junior, Gordon
Morgan stood out on the Longhorns roster as a dynamic and versatile baller, playing numerous positions and making an impact at all of them. At quarterback, he threw for 19 TDs with zero interceptions and almost 1,000 yards of real estate. As a runner, he scored nine TDs and averaged better than 10 yards a carry. On defense, he made 106 tackles, eight sacks and two interceptions.
 Defensive Player of the Year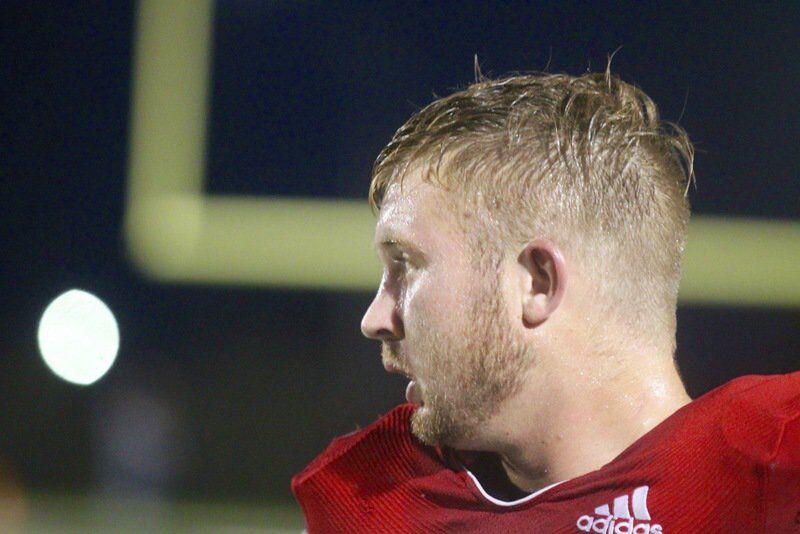 JW Ethridge, senior, Mineral Wells
The inside linebacker was the heart of the Rams defense that overcame numerous tribulations this season due to COVID-19 quarantines to pummel their way into the playoffs. Ethridge, a two-year captain, made 90 tackles, three sacks and nine tackles for losses while earning first-team all district honors.
Special Teams Player of the Year
Marvin Renteria, senior, Mineral Wells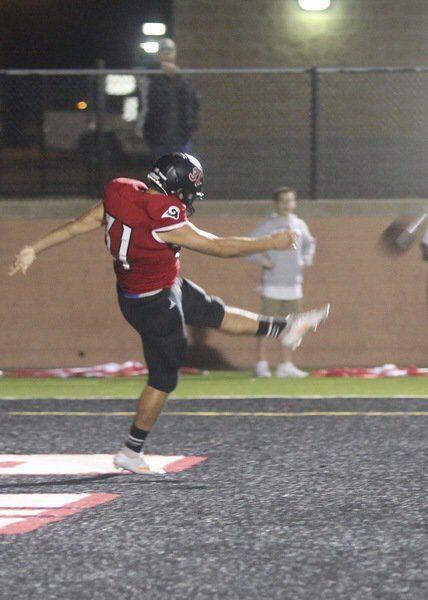 The strong-legged Renteria was named an all-district kicker four years in a row. He sent the ball sailing into the end zone for touchbacks most every time he kicked off and missed only one PAT and one field goal this season. He set a school record with a 51-yard field goal — breaking the record he set last year with a 50 yarder. He averaged 42 yards a punt and sent one soaring for 72 yards.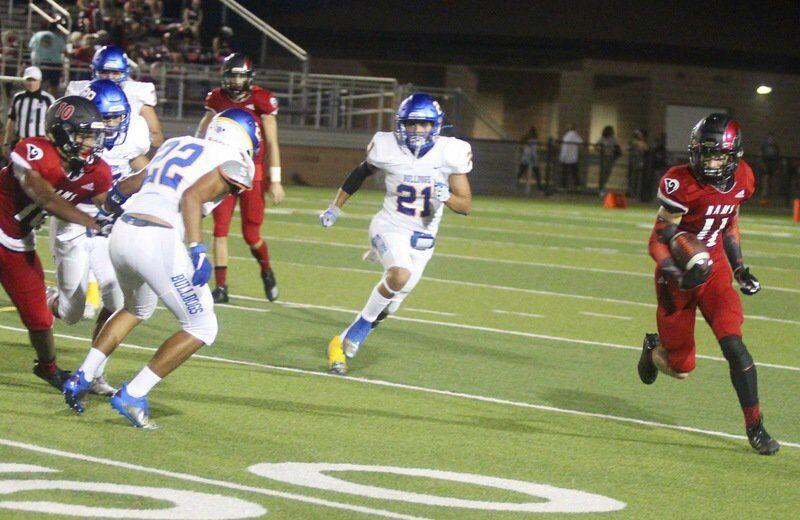 Utility Player of the Year
Tristan Gray, junior, Mineral Wells
Statistics don't tell the full story on Gray, whose presence on the field impacts games in many ways, not all of them quantifiable. Even in a shortened season due to quarantines, the tough and competitive Gray scored a handful of TDs and gained 650 all purpose yards while also returning punts and kickoffs and starting at defensive safety all year.
Offensive Newcomer of the Year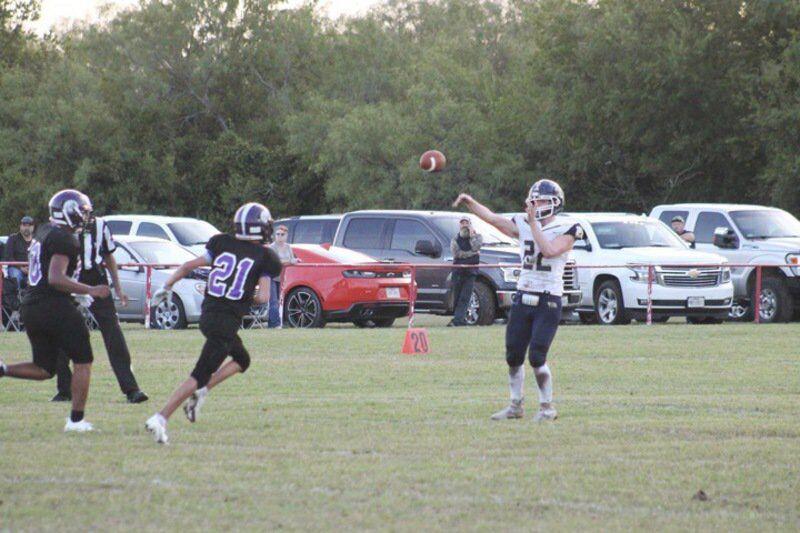 Tyler Welch, junior, Perrin-Whitt
Big No. 22 stepped into the leadership role for the Pirates this season and set a prime example of how to do things the right way on and off the field. Welch was a prolific scorer whether passing — 19 TDs — or running — 18 TDs. He rushed for 1,149 yards and averaged 10 yards a carry.
Defensive Newcomer of the Year
Kyler Tunnell, sophomore, Strawn
As a starter this year, defensive back Tunnell made eight interceptions. His heads-up ball-hawking helped push Strawn to the playoffs in six-man football, where they won three playoff games before falling to Richland Springs in a heartbreaker in the semifinals.
Utility Newcomer of the Year
Robert Freeman, freshman, Gordon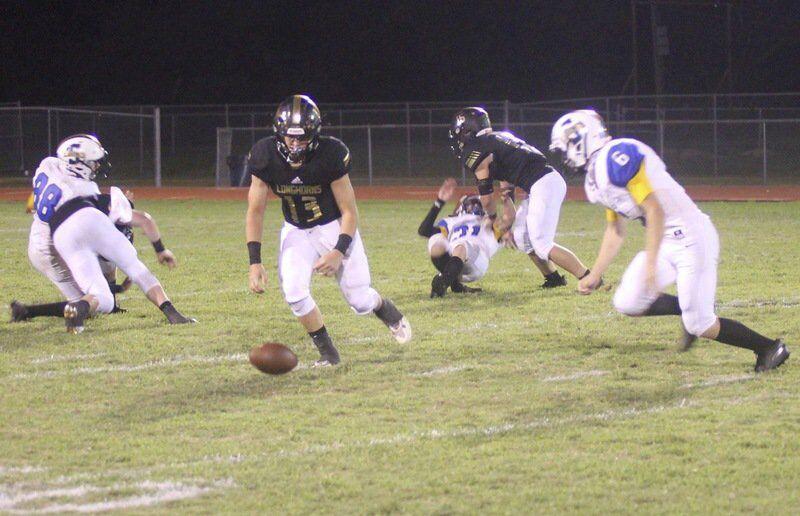 Freeman filled in at running back and scored 11 TDs on 72 carries when he wasn't holding down a linebacker position, where he made 81 tackles. He was selected as 1A District 2's Best Newcomer.
Coach of the Year
Dewaine Lee, Strawn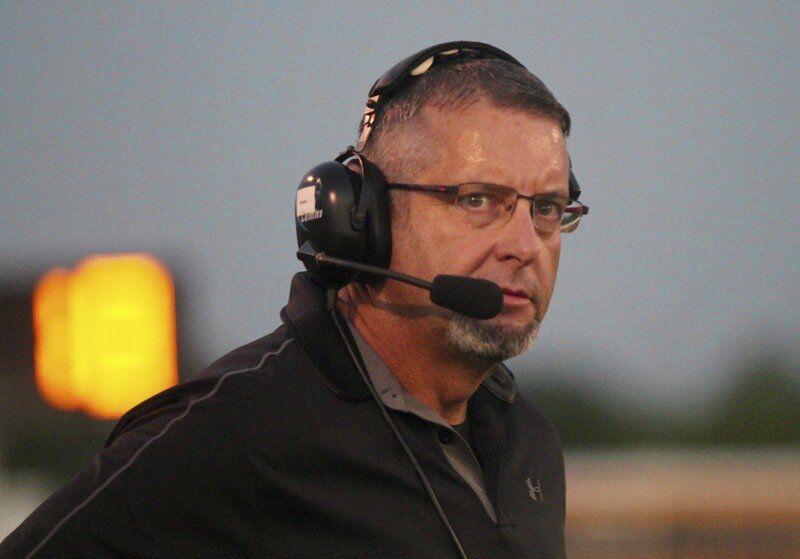 Lee is a father figure to the boys of Strawn, a small town obsessed with winning the state championship each year. Lee carries the pressure well, pushing his team hard while also keeping the big picture in mind and having an open door policy for families and townsfolk, who are invited to watch game film with the coach at the field house each week.
First-team
QB: Mason Facteau, sophomore, Mineral Wells (this tough team player started the year on the junior varsity but ended up starting as quarterback on varsity and completed better than 50% of his passes)
RB: Lorenzo Garcia, junior, Strawn (first-team All Region, soon-to-be TV star (Texas 6, CBS All Access), a bruiser on both sides of the ball rushed for 1,245 yards and 25 TDs at fullback and made 85 tackles on defense)
WR: Gage Erwin, junior, Gordon (32 receptions for 743 yards and 18 TDs)
WR: Charles Carter, senior, Mineral Wells (first-team All District, led Rams in receptions)
WR: Landon Draper, junior, Perrin-Whitt (11 of his 19 catches went for touchdowns)
TE: Jake Holmes, senior, Perrin-Whitt (solid blocker and receiving threat averaged seven yards a completion on offense, 45 tackles and two interceptions on defense)
OL: Cayson Wells, sophomore, Mineral Wells (big kid stands 6 feet 5 inches and tops 300 pounds, making him a physical presence with the quickness and skill to finish blocks)
OL: Brody Scrivner, junior, Gordon (first-team All District, proved himself a leader and hard worker while anchoring a young offensive line)
OL: Payton Harris, junior, Strawn (first-team All Region led offensive and defensive lines to push the Greyhounds deep into the playoffs)
OL: Heladio Gonzalez, junior, Mineral Wells (athletic leader protected the middle of the offensive line at guard and center while doubling at defensive end)
K: Whit Fuller, freshman, Gordon (37 extra points in district play with one miss)
DL: Jade Barrett, senior, Strawn (All State defensive end, All Region defensive MVP, a knack for finding the football and making an impact)
DL: Tyson Reeves, junior, Mineral Wells (two-way starter with a fast motor could have made first team as an OL or DL)
DL: Clay Berry, senior, Gordon (All State nose guard logged 82 tackles and nine sacks)
DL: Bryce Fellows, junior, Mineral Wells (first-team All District defensive end logged 55 tackles with seven for losses, relentless effort on every play)
LB: Devin Salazar, senior, Mineral Wells (super high motor, 46 tackles with five for losses, excelled at running back)
DB: Lane Self, senior, Perrin-Whitt (69 tackles, three sacks, safety, forced fumble, two interceptions, pick-six)
DB: Robbie Gillen, junior, Mineral Wells (second-year starter made three interceptions while covering the No. 1 wide receiver in every game)
DB: Evan Silva, junior, Mineral Wells (45 tackles, caused two fumbles, clutch player at wide receiver on offense)
One to Watch
QB: Whit Fuller, freshman, Gordon (filled in at quarterback late in the season and completed 57% of his passes for 497 yards and 8 TDs)