High school football's Friday night lights are set to shine again this week despite flickering in the offseason amid pandemic concerns. COVID-19 forced changes that will delay football for another month at big schools such Aledo and Weatherford, but smaller schools kick off their seasons this weekend. Area coaches say they are thankful to play games in a season abbreviated by the coronavirus.
Springtown at Glen Rose
7 p.m. Friday at Tiger Stadium
Players to Watch: Springtown QB Camden Chesney , K/P Brendan Hall, DE Logan Fabrizius, WR Andy Behle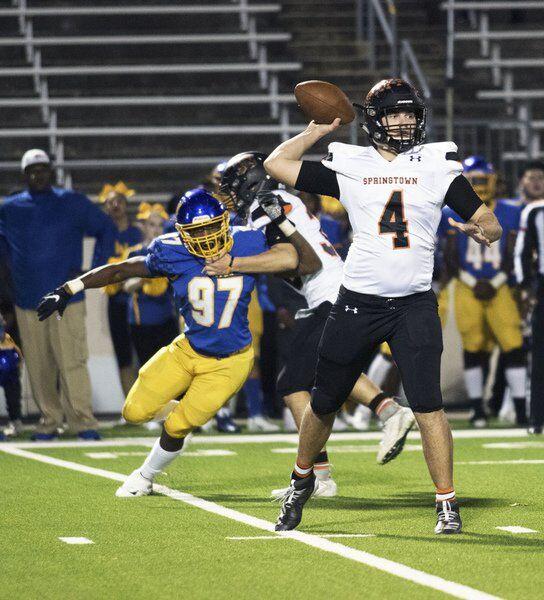 Key Facts: Springtown is coming off its best season — 13 wins — but still smarting from dropping a semifinals match to the defending state champion Waco La Vega. The Porcupines are young with a mere four returning starters on offense and three on defense, but the team is picked to win its district behind the stoic leadership of quarterback Camden Chesney and sticky hands of wide receiver Andy Behle.
Coaches: Springtown — Brian Hulett. Glen Rose — Cliff Watkins.
State Rankings: Springtown — 37. Glen Rose — 195.
Boyd at Mineral Wells
7:30 p.m. Friday at Ram Stadium
Players to Watch: Mineral Wells QB Ethan Oliver, RB Anthony Hernandez, WR Tristan Gray, LB Devin Salazar.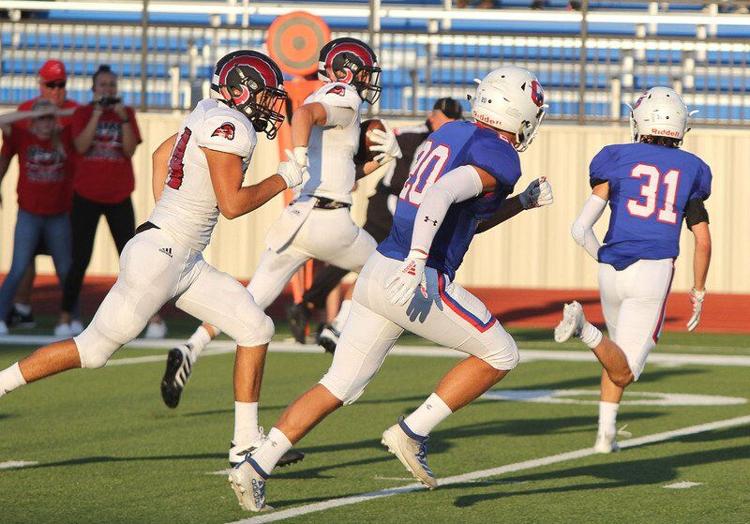 Key Facts: Early predictions have the Rams finishing near the bottom of the pack in district play, although the team boasts several strong skill players and an improving defense. Mineral Wells faces a strong Yellowjackets team but will enjoy home field advantage.
Coaches: Mineral Wells — Gerald Perry. Boyd — Brandon Hopkins.
State Rankings: Mineral Wells — 827. Boyd — 294.
Brock at Bushland
7 p.m. Friday at Iowa Park
Players to Watch: Brock QB Jaxon Gleaton, RB Cash Jones, OL DE Nace Washington, DT Chase Webster, K Tatum Saathoff.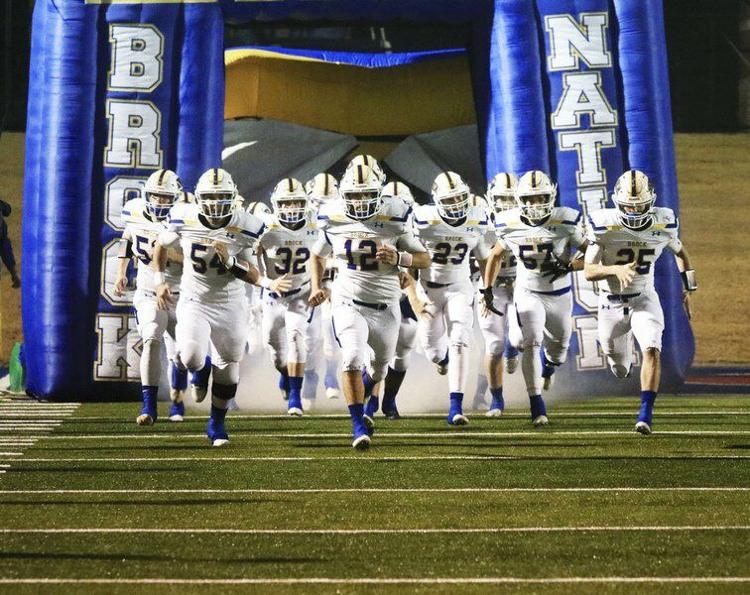 Key Facts: Brock has a veteran team with playoff experience and a burning desire to reclaim the state championship that it last held in 2015. They play in a strong district, so winning it all won't be easy. Their first opponent — the non-conference Bushland Falcons — is favored to win its district behind the strong arm of QB Coleman Junell. The Eagles secondary, still a question mark at this point, will need to contain Junell to win this game.
Coaches: Brock — Chad Worrell. Bushland - Jimmy Thomas.
State Rankings: Brock — 81. Bushland — 109.
Peaster at Venus
7:30 p.m. Friday at Bulldog Stadium
Players to Watch: Peaster QB Gunnar McElroy, RB Tramar Gilbert, TE Brody Williams, LB Jayden Canafax, SS Caden Duer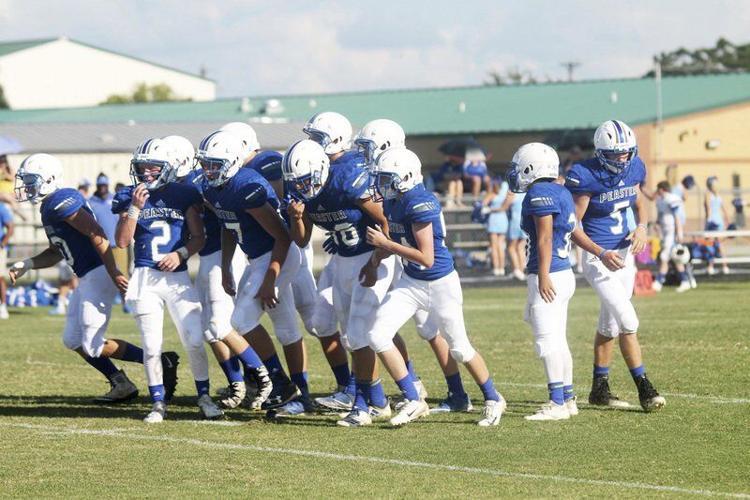 Key Facts: This season, the Peaster Greyhounds enter UIL competition after three years of developing an 11-man football team and playing in outlaw leagues. The team is young and inexperienced but excited and eager to show what they can do. New head Coach Gary McElroy isn't making guarantees about where his team will finish this season but sees a promising bunch of players that bodes well for the future.
Coaches: Peaster — Gary McElroy. Venus — Terry Spray.
State Rankings: Peaster — 916. Venus — 1,065.
Bruceville-Eddy at Millsap
7 p.m. Friday at Bulldog Stadium
Players to Watch: Millsap QB Lawson Naim, WR Nathan Sykes, DB J.W. Holcomb, DE Juble Stevens, LB Brayden Weathers.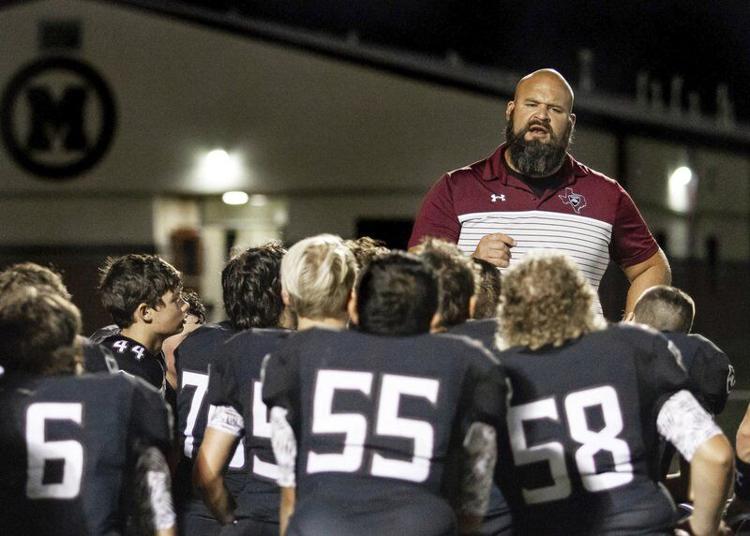 Key Facts: Millsap is expected to struggle this season. Dave Campbell's Football guide pegged the Bulldogs to finish next to last in its district and out of the playoffs. The team is returning many of its starters, however, and could surprise the skeptics. In 2019, the team's 4-6 record was deceiving — several losses were by narrow margins. The Bulldogs have bite, and they'll try to chomp the Eagles early.
Coaches: Millsap — Jake Johnson. Bruceville-Eddy — JB Chaney.
State Rankings: Millsap — 805. Bruceville-Eddy — 540.
Strawn vs White Deer
6 p.m. Friday at TBA
Players to Watch: Strawn DE Luke Eli, RB Lorenzo Garcia, OL Max Hopkins, DL Jade Barrett.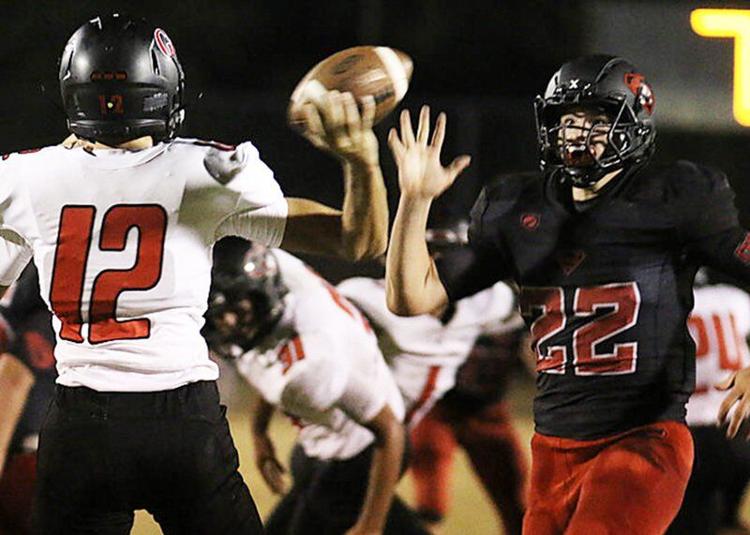 Key Facts: The Strawn Greyhounds are picked to win first place against their district competition. How far they'll go in the playoffs is anybody's guess, but two-way superstar and budding all-state candidate Luke Eli will help maximize their potential.
Coaches: Strawn — Dewaine Lee. White Deer — Jeff Quisenberry.
State Rankings: None
Gold-Burg at Perrin-Whitt
7:30 p.m. Friday at Pirate Stadium
Players to Watch: Perrin-Whitt RB Tyler Welch, WR Rafael Alvarado, DL Jake Holmes, DE Lane Self.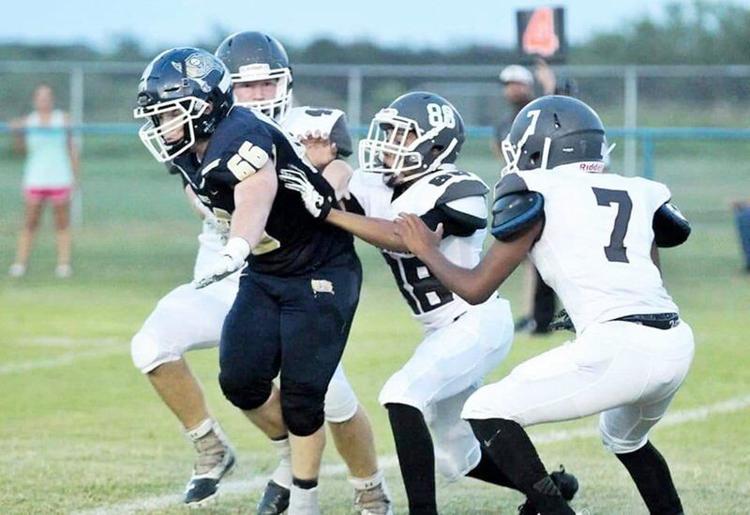 Key Facts: The Perrin-Whitt Pirates are a savvy bunch of experienced upperclassmen coming off a strong 2019 that saw them finish 8-3 overall and 3-1 in district play. The Pirates face a tough schedule this season, however, and are picked by Dave Campbell's Football guide to finish next to last in its division of six-man play. The Pirates will be keen to change that perception.
Coaches: Perrin-Whitt — Ben Staggs. Gold-Burg — Joe Helms.
State Rankings: None
Gordon at O'Donnell
Noon on Saturday at Jayton
Players to Watch: Gordon QB Morgan Mahan, RB Hoss Rouse, DL Clay Berry, OL Brody Scrivner.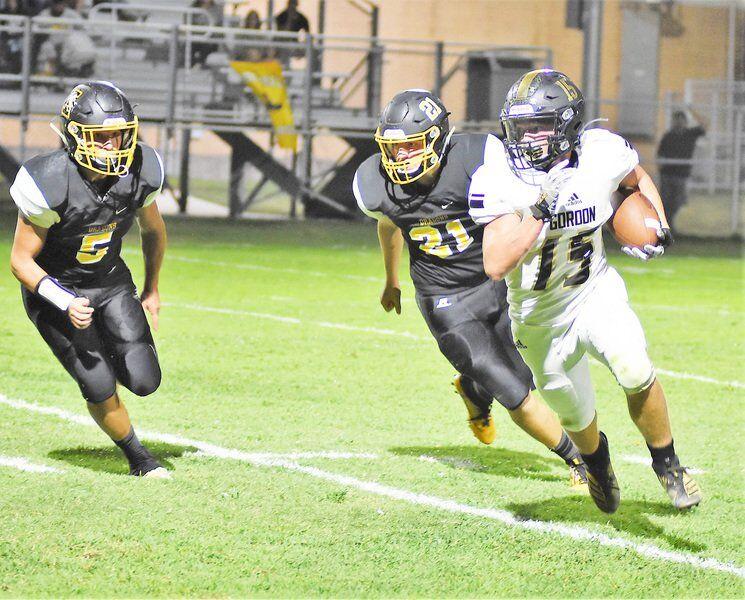 Key Facts: Dave Campbell's Football guide loves the elusive Morgan Mahan, picked as the preseason offensive MVP in the team's six-man football district. Campbell noted the running back's size, speed and ability to punish opponents who get in his way. The Longhorns are young, with only one senior on the roster, but boast a talented bunch of underclassmen. The team is predicted to finish second in its district behind Strawn.
Coaches: Gordon — Mike Reed. O'Donnell — Joel Natividad.
State Rankings: None