Below is a list of superlative awards as well as a first-team roster comprised of players from all six Palo Pinto County UIL high school girls' basketball teams. 
The UIL All-Palo Pinto County Team included input from coaches' nominations, all-district lists, statistics and input from Weatherford Democrat employees.
MVP
Bella Mahone, senior, Strawn
Mahone averaged 19 points, 13 rebounds, six assists and two steals a game to lead the Greys in all major categories and help the Greys and a six-year winless playoff drought. She earned first-team All Region and district Offensive MVP while leading Strawn three games deep into the postseason.
Offensive Player of the Year
Karlee Mallory, senior, Strawn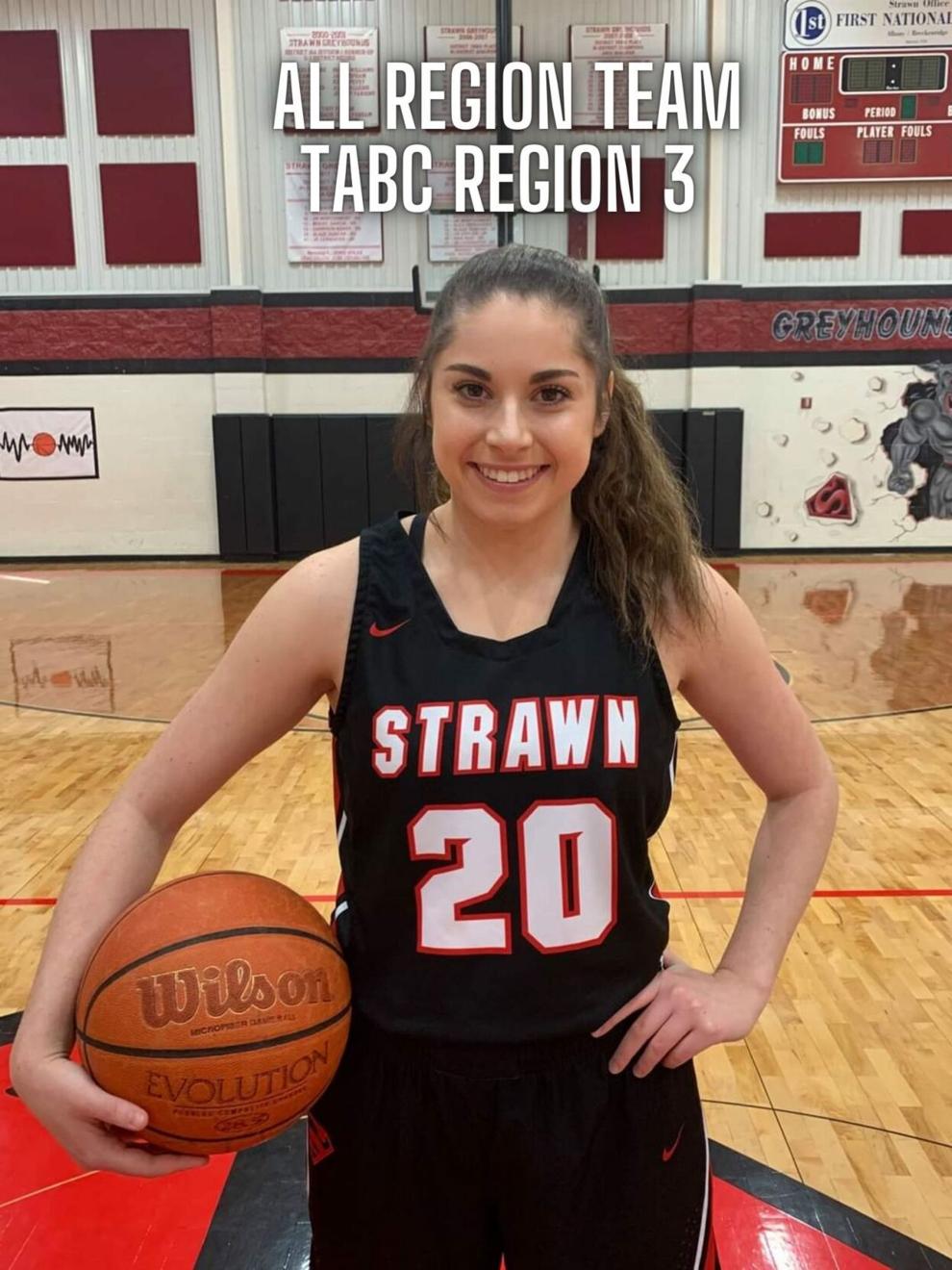 Strawn's successful season couldn't have happened without Mallory. She missed the first quarter of the bi-district championship due to a family emergency but jumped into the game in second quarter and scored 21 points, including seven of eight from three-point range. She averaged 13 points, five rebounds, two assists and a steal a game. 
Defensive Player of the Year
Cassidy Walker, senior, Santo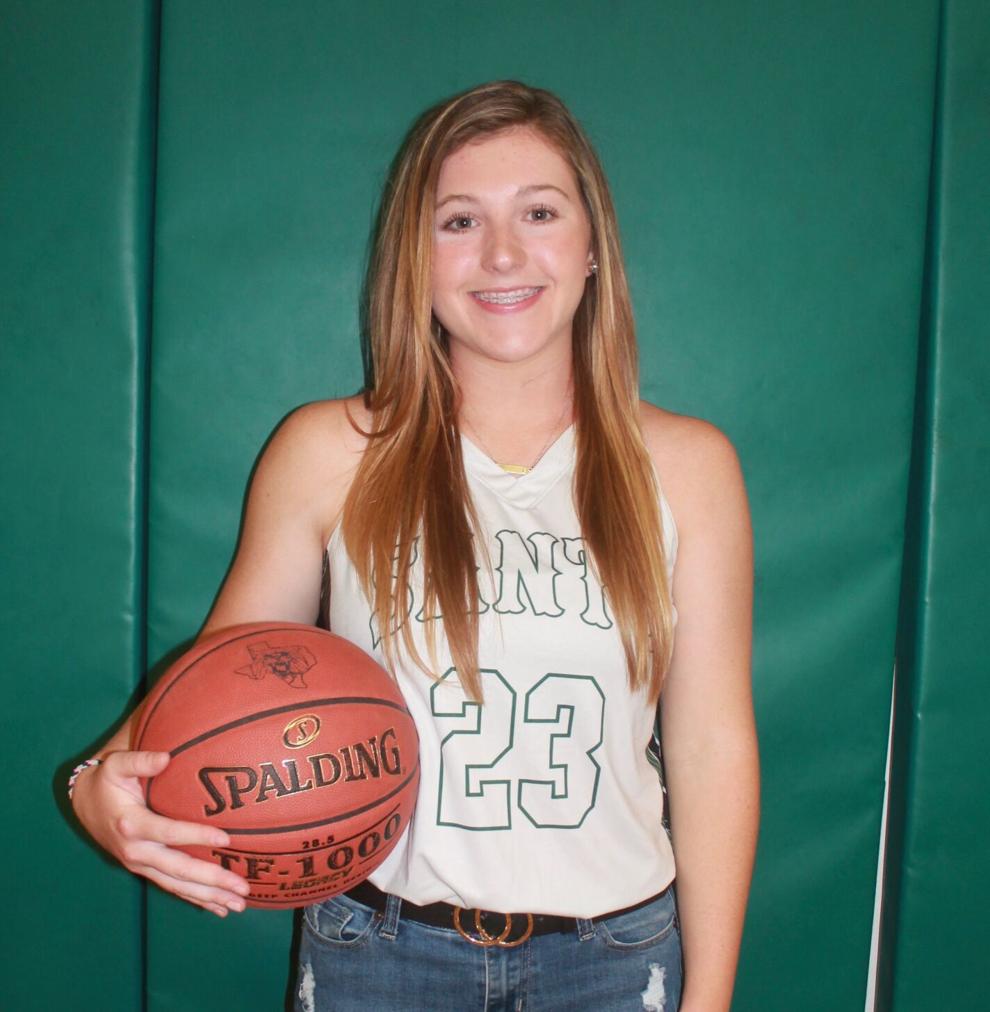 The team's floor leader was a varsity player for four years and set the tone on the defensive end, averaging four steals and five rebounds from her guard position while scoring eight points a game.
Utility Player of the Year
Sara Jones, senior, Gordon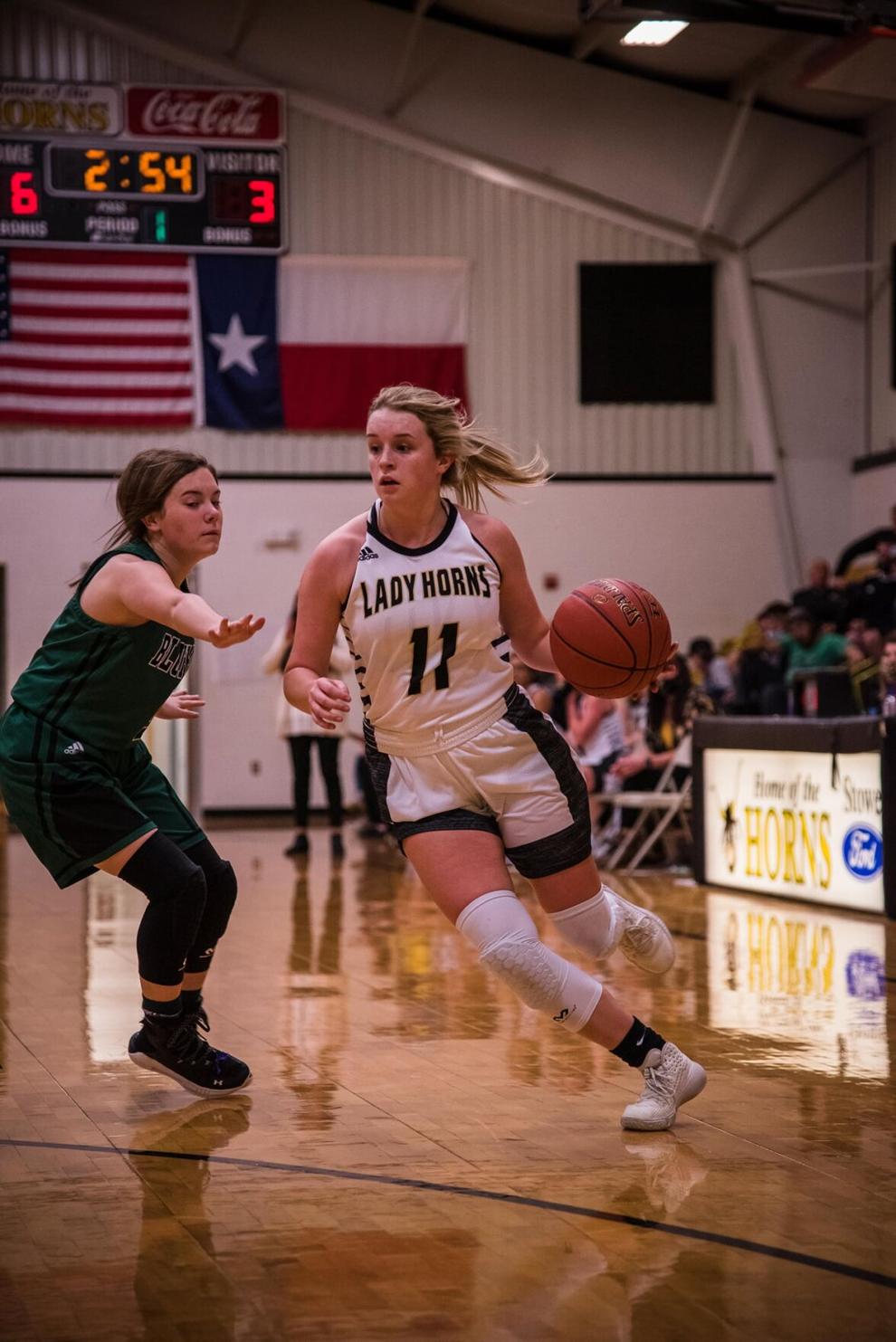 The Longhorns roster had one senior — Jones — who was in her first year at the school. Still, she took on a leadership role with girls she had never played with and earned their respect and admiration while averaging seven points, three rebounds, three assists and two steals.
Newcomer of the Year
Lilly Gillen, freshman, Mineral Wells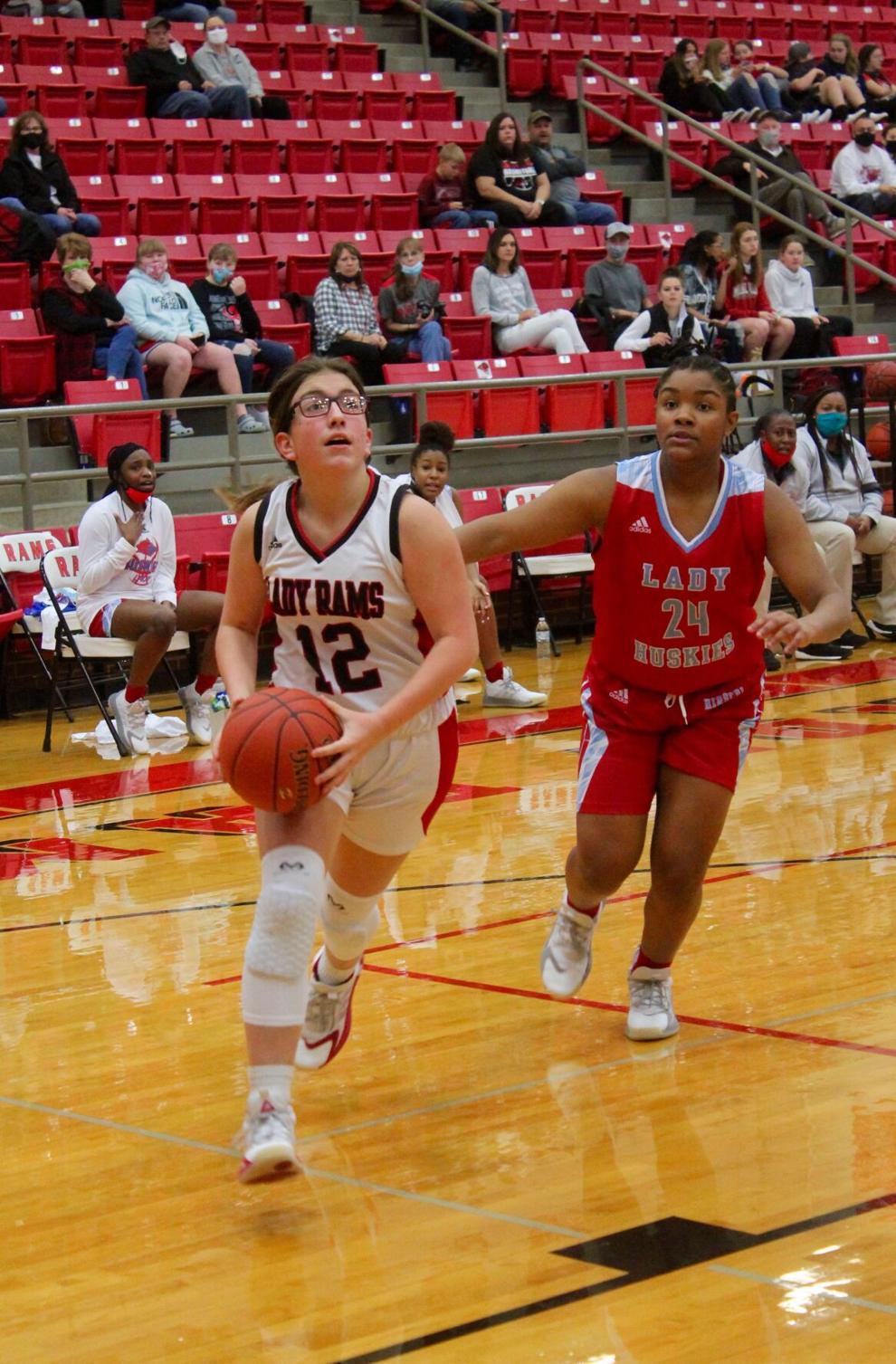 Gillen started at point guard as a freshman, filling in for a teammate who was injured two weeks before the season began. Gillen rose to the challenge and played with intelligence and ferocity.
Sixth Player of the Year
Brooke Crawford, sophomore, Graford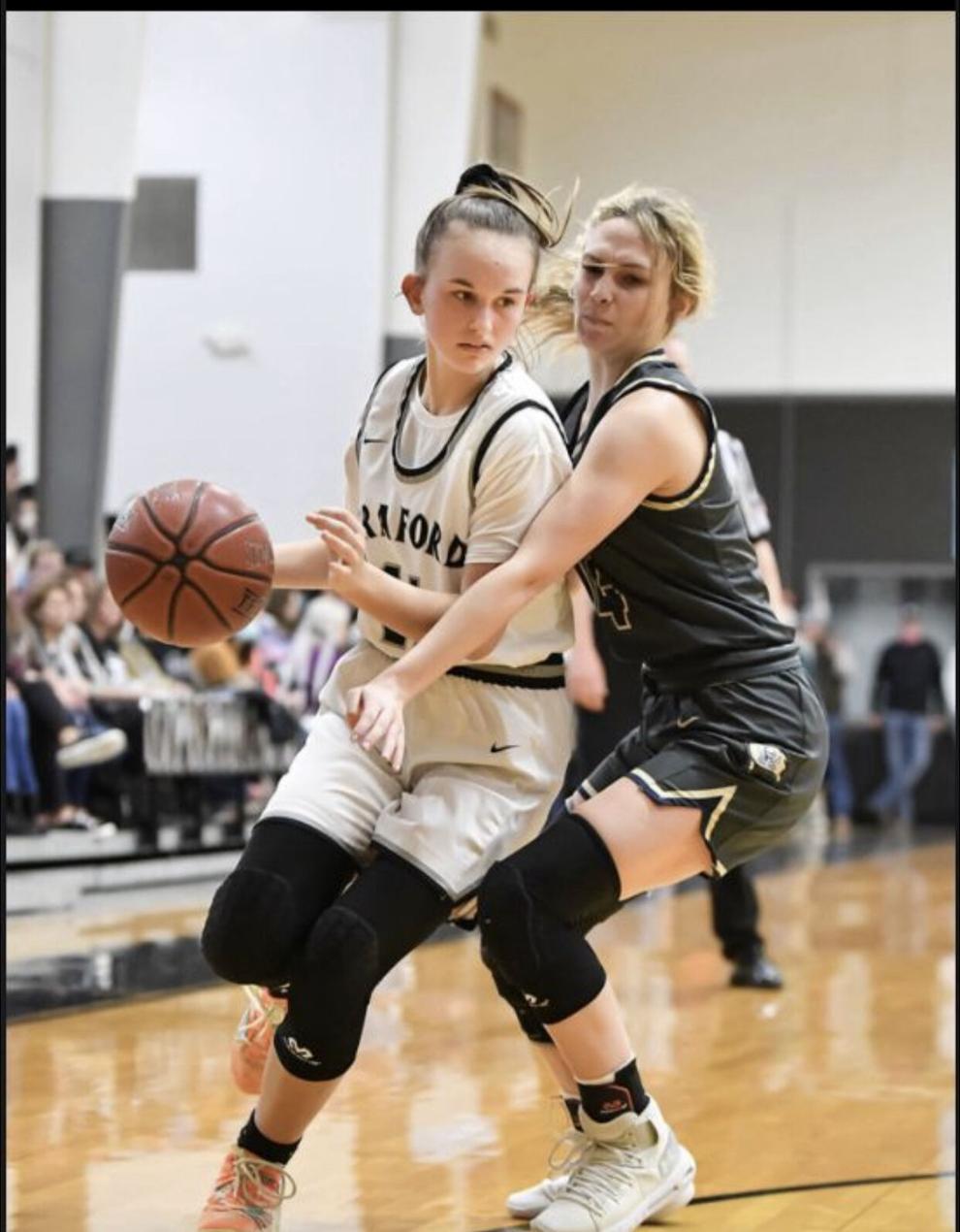 What a hard worker! Crawford led the Lady Rabbits in minutes played, three-pointers made and hustle plays. If a team had two of her, it would never be outplayed. Crawford is the engine that powers the Rabbits and a big reason why they went undefeated in the second half of district play and earned a share of the district title.
Below is a roster comprised of players from the county's UIL teams. Players are listed by school, not by ascending or descending order.  Also, superlative award winners are included but not listed in the following first-team roster.
First-team
Karson Bland, senior, Perrin-Whitt — A team captain with outstanding character and work ethic who guarded opponents' best players.
Shayla Crowe, freshman, Gordon — A youngster on a young team, Crowe stood out as a leader and hard worker.
Emily Williams, junior, Strawn — Helped Strawn to its best season in years by averaging eight points and 11 rebounds.
Payton Reed, freshman, Gordon — Another ninth grader who grew up fast and didn't let pressure get to her.
Kaylee Bezio, sophomore, Graford — The district's Defensive Player of the Year was a nightmare for opponents with her peak physical conditioning.
Harley Blakely, freshman, Graford — Led the team in rebounds and earned the district's Sixth Man of the Year award.
Emma Lee, senior, Graford — A hard-working team protector who averaged seven points a game.
Kate Bradshaw, sophomore, Mineral Wells — Overcame a slow start to come alive mid-season and snag rebounds like a vacuum cleaner.
Hannah Seaton, junior, Mineral Wells — A three-year varsity player who can score and play defense and will lead the team next season. 
Brook Bell, junior, Mineral Wells — Another hard worker who leads by example and work ethic.
Natalee Finley, senior, Santo — The best offensive player on the team had a deadly aim.
Channing Motley, senior, Santo — Four-year varsity player was a rock — steady, calm and dependable.
Zoey Jones, junior, Santo — The defensive-minded Jones averaged nine points, four steals and three rebounds in her first year on varsity.
Hannah Kroll, senior, Santo — One of the hardest working kids around who does whatever is needed to help her team.