Weatherford at Boswell
The Lady Roos (12-2) play at 7 p.m. Tuesday against the undefeated Pioneers (11-0) in Fort Worth. The two teams are tied for first place with identical 6-0 district records, and the winner will take sole possession of 6A Region I District 3.
The teams are evenly matched — Boswell is ranked 37th in the state, just four notches above the Roos. 
The Roos won on Friday over Bell in three sets: 25-22, 25-12 and 25-13. That win makes 11 sweeps in 14 games for the streaking Roos, led by Abbie Lane, Lynsee Lee, Keegan O'Connor and Logan "Shazam!" Loran.
Head Coach Nicholas Gay believes the team's battles during its tough non-district schedule have prepared them for Boswell this week.
Mineral Wells vs Graham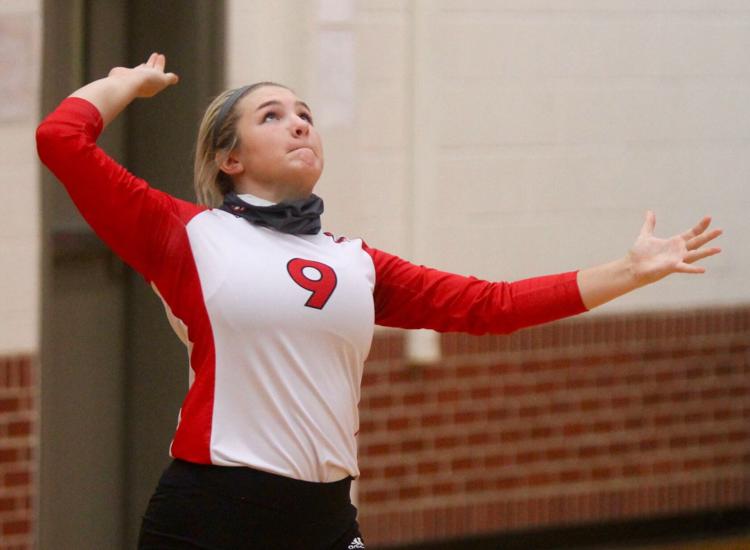 The Lady Rams (8-10) are ready for a war at 5:30 p.m. Tuesday in their home gym when they face Graham (21-2). Graham is one of the state's top teams, while the Rams have experienced ups and downs this season. First-year Head Coach Erin Rincon, a graduate of Mineral Wells High and a former Lady Rams volleyballer, would like to see her team prevail in this conference battle.
Seniors Mackenzie Lawhon, Brooklyn Ellis and Taylor Gary are  among the team leaders.
Aledo vs Azle
The Ladycats (11-3) play a home conference game at 5:30 p.m. Tuesday against the Azle Hornets (4-5). 
Aledo is barreling through the district part of its schedule and sitting atop the standings with a 2-0 record. They should have little trouble against a mediocre Azle squad.
Over the weekend, Aledo played a home game against Granbury and won in straight sets: 27-25, 25-11 and 25-15. 
Audrey Pearce recorded 11 kill shots and four blocks to lead her team. Abby Thompson served two aces and led in digs with 12, followed closely by Mattie "Worker" Gantt and Lilly Taylor, who had 11 each. Gantt notched 26 of the team's 29 assists, which is how she earned her nickname.
Springtown at Bridgeport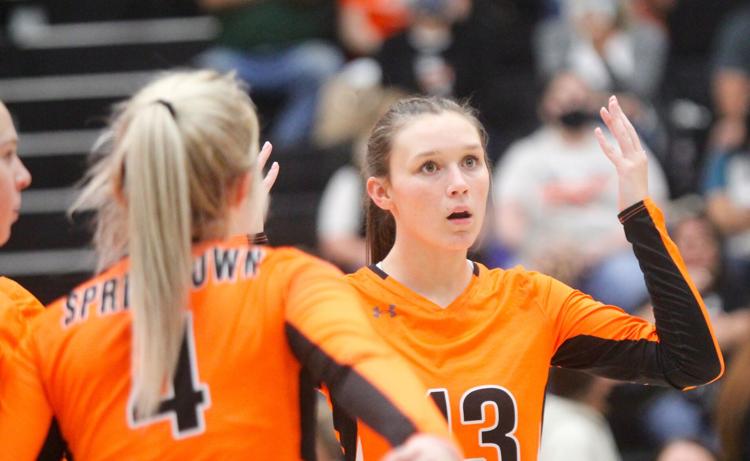 The Lady Pines (16-4) play at 6 p.m. Tuesday at Bridgeport (12-9). Springtown struggled against the Bulls in their first meeting in September but walked away with a win, taking three of five hard-played sets. The Bulls will be seeking revenge. The Pines, though, have been playing spunky ball all year, led by Railey Druxman, Tegan Burdick, Brinklee Dauenhauer and Rayleigh "Miss Assist" Farris.
On Friday, the Pines played a home match against Castleberry and won in straight sets: 25-9, 25-8 and 25-17.
Druxman made a dozen kill shots, four assists, six aces, eight digs and a block to prove why she is the heart of the team. Farris made 21 of the team's 28 assists, added eight digs and then hustled from thy gym to the football stadium, where she performed as a cheerleader that evening. Trinity Tice led the team in digs with 12 and added three aces.
Two district games remain on the schedule. Springtown lost both meetings against Decatur but hope to win its second match against Krum, the team currently in second place, when they meet for the final game of the regular season.
Poolville at Chico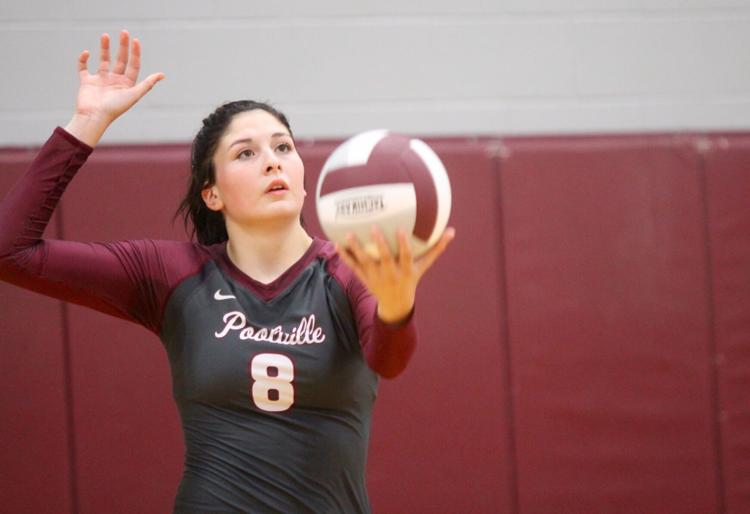 Poolville (20-3) plays at 5 p.m. Tuesday at home against Chico (9-8) after clinching its fifth straight district championship over the weekend.
If you wonder whether the mighty Monarchs can defeat Chico, wonder no more. Poolville swept the Dragons in straight sets on Saturday after sweeping Forestburg in straight sets the day before.
The Monarchs trounced Forestburg 25-4, 25-7 and  25-8. Outside hitters Lexi Heiser and Brooklyn Hensley led the team with seven kills each. Bentley Bryan led in blocks, Alyssa Bonaventure led in digs, and sophomore Makaylee "Nemo" Ray slammed six aces. 
Two regular season games remain.
"We finish out district this week with Chico and Alvord," Poolville Head Coach Kendal Bracy said. "Both teams will push us, and it will be a competitive week, but we are determined. These games are getting us ready to make our playoff run."
Brock vs Bangs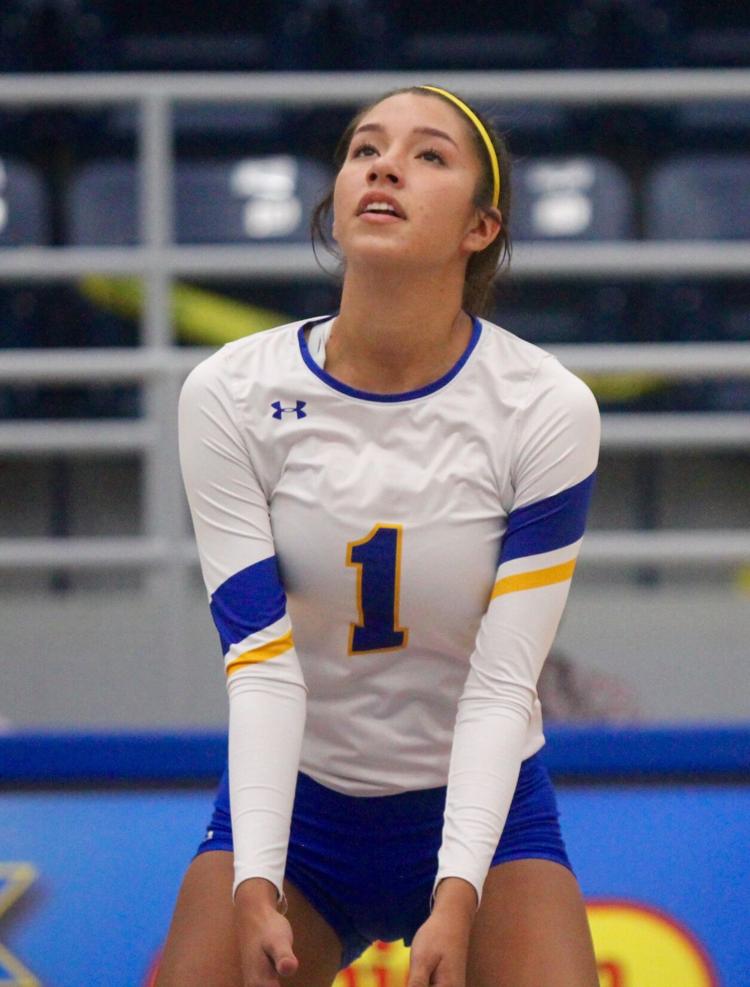 The Lady Eagles (14-10) play at 6 p.m. Tuesday at home against Bangs (4-8). Brock beat them in straight sets during an earlier meeting.
The Lady Eagles have swept their last four opponents and seem to be growing stronger as the regular season nears its conclusion.
On Friday, Brock swept a talented Millsap team 25-12, 25-16 and 25-21.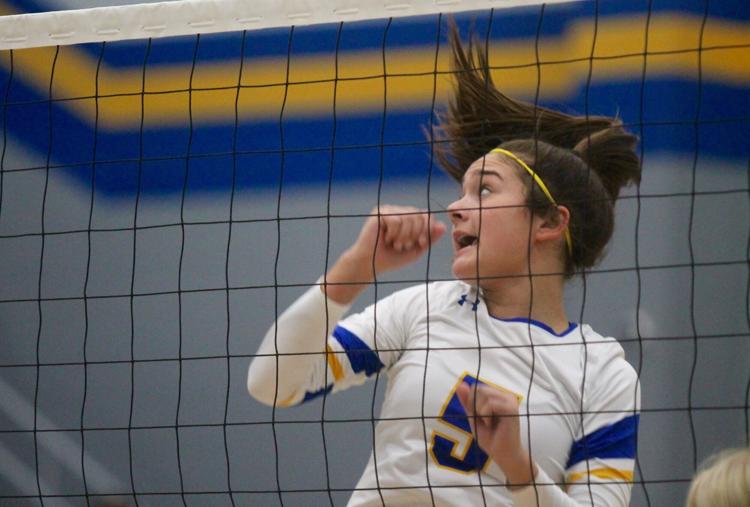 Ava Tanner slammed 13 kill shots, served four aces, blocked three balls, scooped 10 digs and received 15 serves in another strong performance by the team leader. Kylie Hoster and Marlee Garcia combined for 27 assists. Hailey Little led the team in digs with 20, and Annissa Moreno led with four blocks.
The Lady Eagles are currently in second place in district behind Peaster.
Millsap vs Dublin
The Lady Bulldogs (13-10) play at 6:30 p.m. Tuesday at home against Dublin (8-11).
Millsap fell to Brock in a battle for second place in their district, which dropped Millsap to third but still alive as a third seed to make the playoffs. This was the second time Brock swept the Lady Bulldogs this season.
Strawn at Moran
The Lady Greys (13-3) play at 6:30 p.m. Tuesday on the road against Moran (0-4).
Strawn rules its 1A Region I district and stands alone in first place. That won't change between now and the end of the regular season on Saturday.
Over the weekend, Strawn played a home game against Texas Leadership Charter Academy-Abilene and won in straight sets.
Peaster is off on Tuesday
Peaster (16-3) plays next at 11 a.m. Saturday, Oct. 24, at home against Dublin (8-11), which will be the final game of the regular season. Peaster is  expected to be crowned the district champ afterward.
Graford at Saint Jo
The Lady Rabbits (10-10) play at 5 p.m. Tuesday at Saint Jo (5-8). 
Graford is in first place, and Saint Jo in second, but the Rabbits are two games ahead in the standings, meaning they have clinched the 1A Region II district title.
Trinity Christian at Victory Baptist
The Lady Eagles (3-4) play at 7:30 Tuesday at Victory Baptist Academy (12-2).
Trinity Christian is struggling on the court and will face a team that isn't struggling at all. Victory Baptist will take the court with a four-game win streak.
Community Christian vs Joshua Christian
The Warriors (5-5) play at 7 p.m. Tuesday at home against Joshua Christian (3-8).
Community Christian is led by Elaina Buchanan, Kylie Maness and Hena Spahic.
Weatherford Christian vs Covenant Classical
Weatherford (7-2) plays at 7 p.m. Tuesday at home against Covenant (1-2).
It's the next to the last regular season game for the Lady Lions, who have played solid ball this season.