Weatherford wins bi-district match, prepares for area championship
The Lady Roos struggled early but regrouped and knocked off Keller during a bi-district battle on Thursday night at Aledo High School.
The Lady Roos departed Weatherford for the tournament in grand style. Police cars and a fire truck with sirens blasting escorted the team bus out of town along Santa Fe Drive while fans lined the road to holler and wave flags, signs and balloons.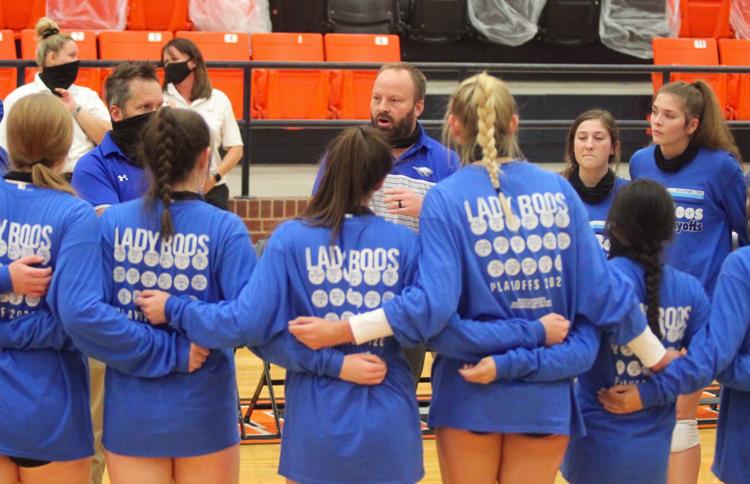 Things didn't go as planned once the Lady Roos reached their destination.
Weatherford lost the first set 31-33 after a lengthy back-and-forth series of volleys, the longest set witnessed by the Weatherford Democrat all season.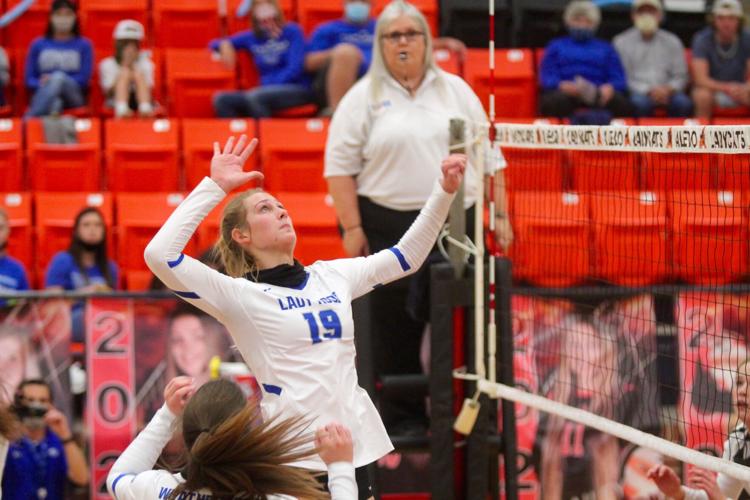 The Lady Roos seldom lose a set. Afterward, they remained upbeat during the two-minute break, smiling and dancing, seemingly unfazed. The second set, however, began in equally unkind fashion. Worried looks began to show on some of the girls' faces.
The Indians took a 9-4 lead in the second set as the Roos struggled to find the groove that carried them to a 14-0 district record, 20-2 overall record, a district title and the No. 5 ranking in Texas.
Coach Nicholas Gay called a timeout and gathered the team around for a talk. The girls listened intently as he discussed the game plan.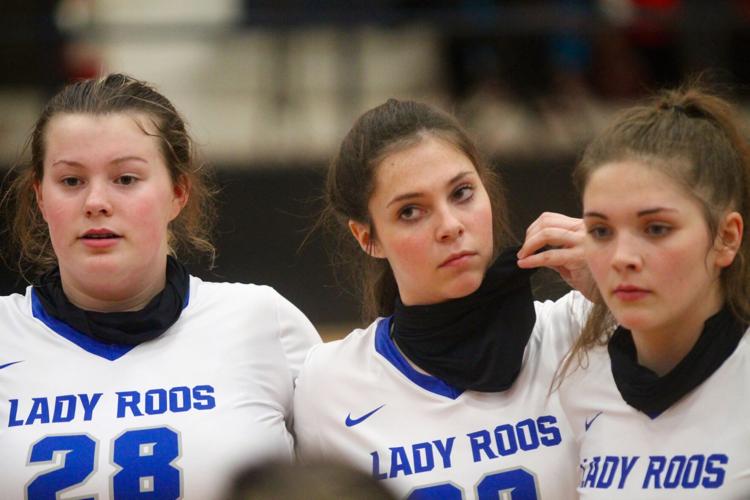 "C'mon," Gay yelled, clapping his hands as the girls returned to the court. "Let's go!"
The Roos began chipping away at the Indians' lead. Abbie "Cadabra" Lane went on an extended stint at the serve, and Kate Hansen was all arms, hands and blurry slams at the net. Hansen, too, enjoyed a long stint at serve, putting the Roos up in points and boosting momentum.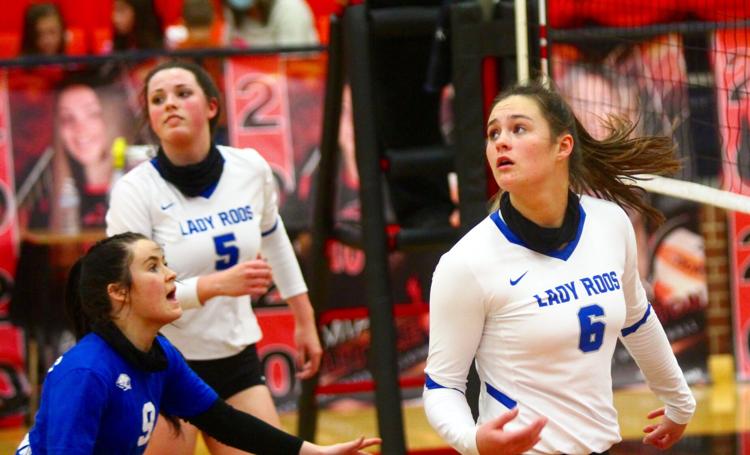 Keegan O'Connor was her reliable self, earning 28 digs to lead the team and returning 14 serves.
Hansen led in kill shots with 16, followed by Lane with 11. Riess Griffith, Lynsey Lee, Logan "Shazam!" Loran, Evelyn Benson and Kayleigh Bateman recorded kills, as well.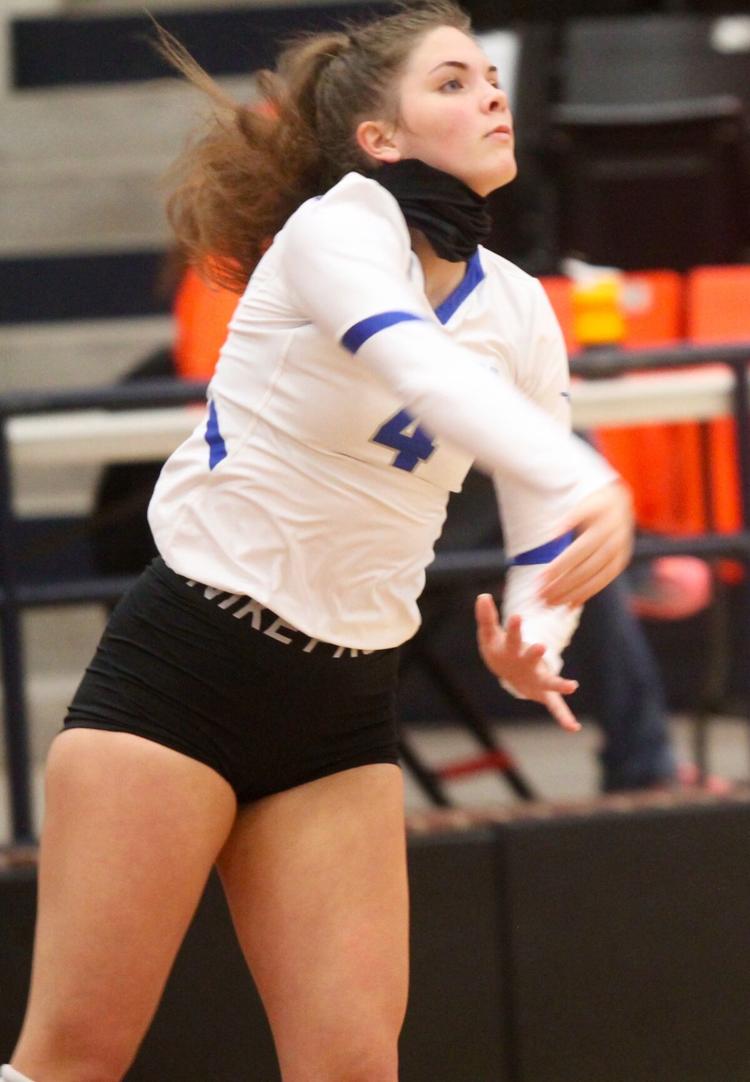 Griffith was hot at the serve, nailing four aces. Loran was right behind with three, and Hansen and Bateman slammed one apiece.
The Roos took the second set 25-15 and kept on winning. Final score: 31-33, 25-15, 25-20 and 25-22.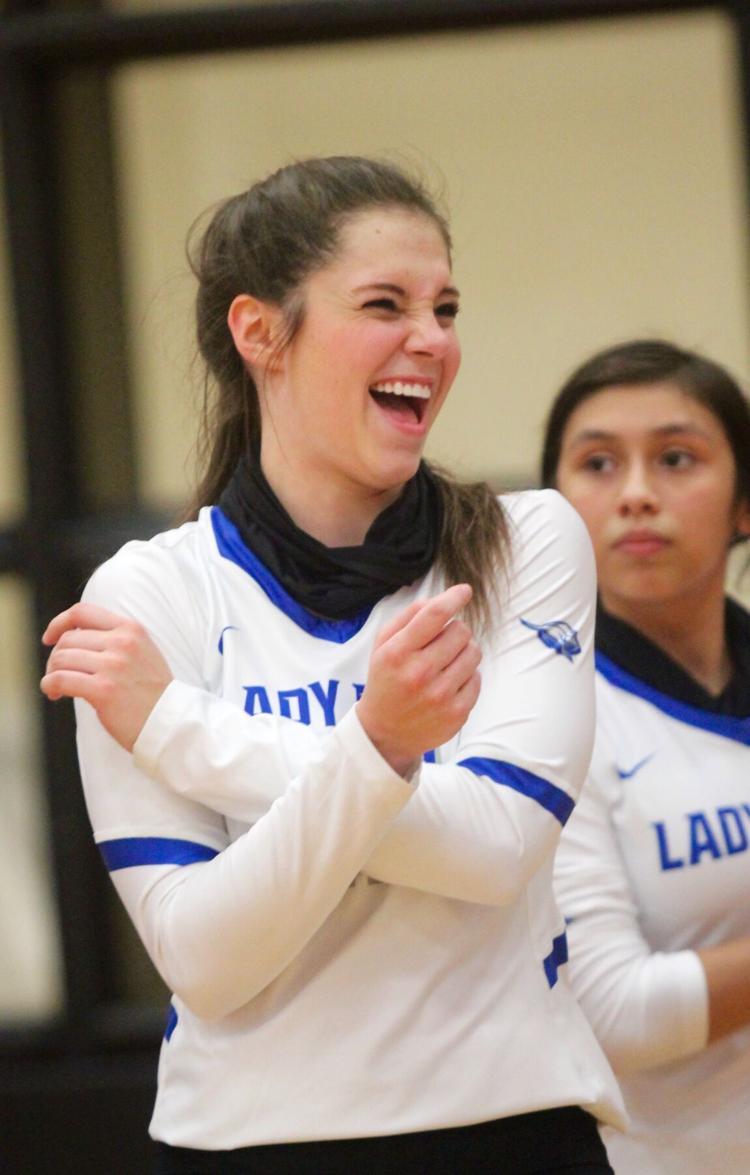 Gay attributed the team's slow start to unexpected roster changes made by Keller.
"It was a really tough game to start out with," Gay said afterward. "They had a different lineup. We kind of had to learn on the fly some different things. Keller played great. I'm really proud of our girls' determination and effort to get this tough win tonight."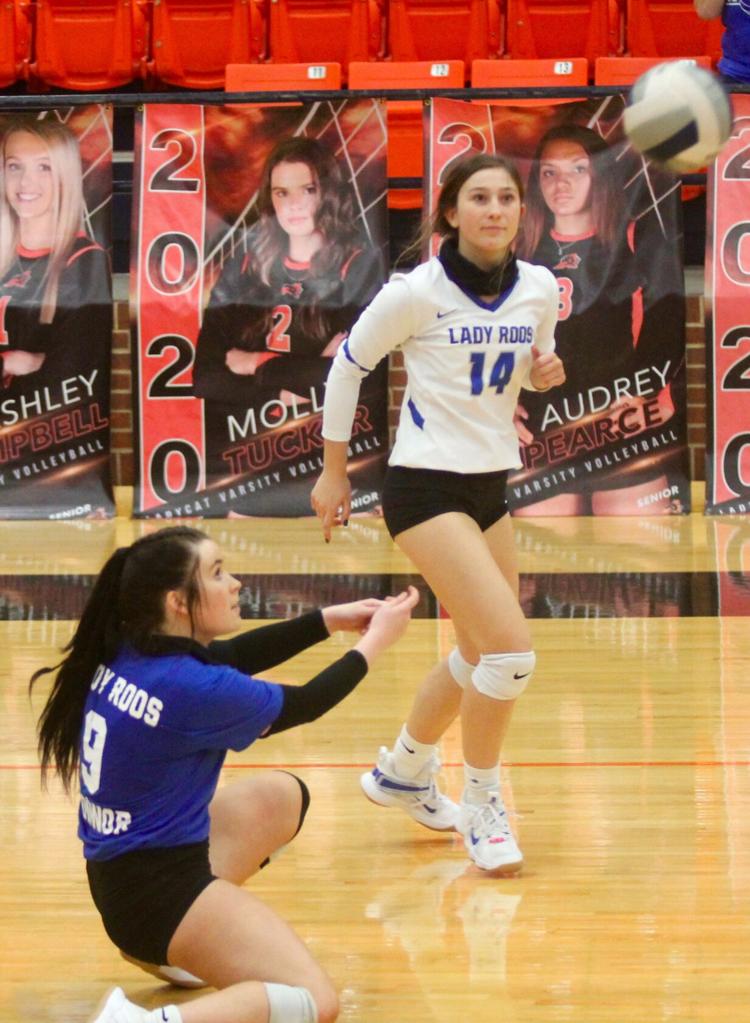 He described the lengthy first set as a barn burner.
"It just goes to show that every point matters, whether it's the first one or the last one," he said. "There were a bunch of different girls who stepped up tonight. We ran a different lineup just because I needed to change the momentum and chemistry on the court."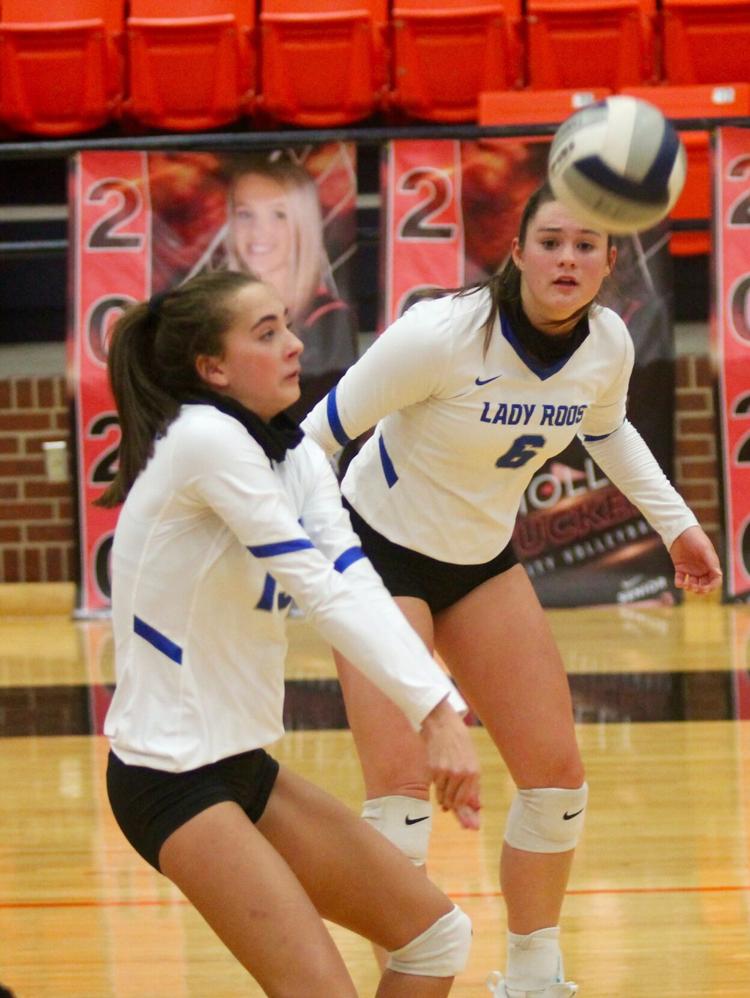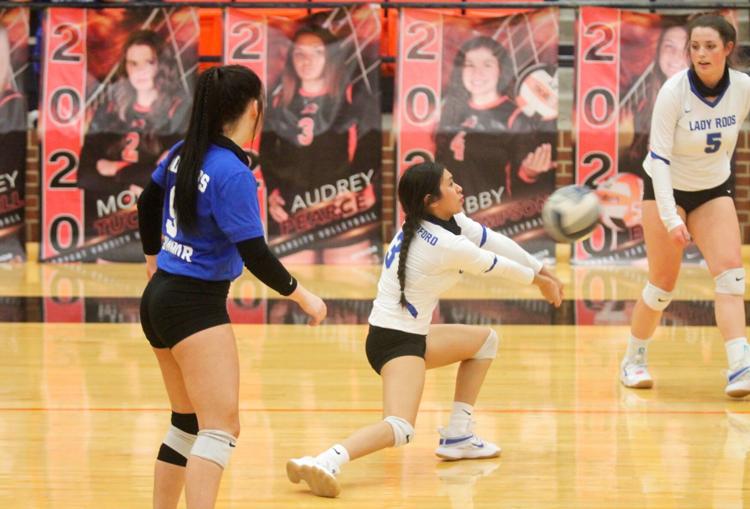 He mentioned Hansen, Lane and Benson in particular.
"It's been a great total team effort from one to 16, whether you or playing on the court or giving energy on the bench, it's a team effort all the way around."
Aledo loses breath-taking, marathon playoff match to Colleyville Heritage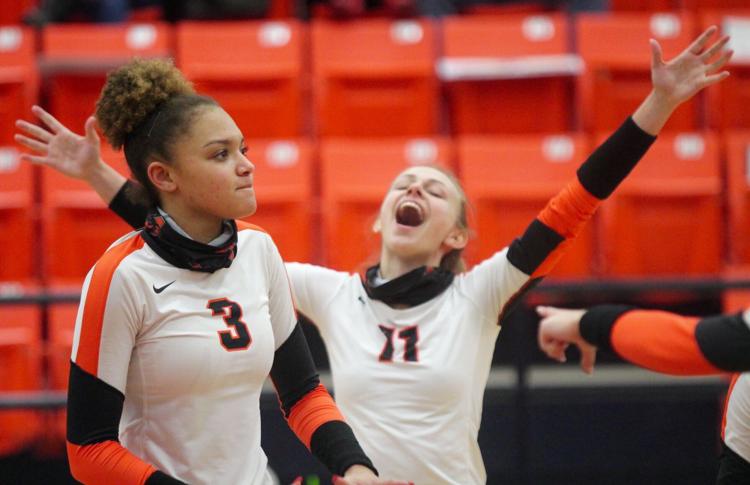 The Ladycats lost their bi-district playoff game with Colleyville Heritage in five sets on Thursday at Brewer High School.
The Ladycats were up 2-1 in sets to start the game and just one set away from a victory before losing the final two. End score: 20-25, 25-22, 25-19, 20-25 and 11-15.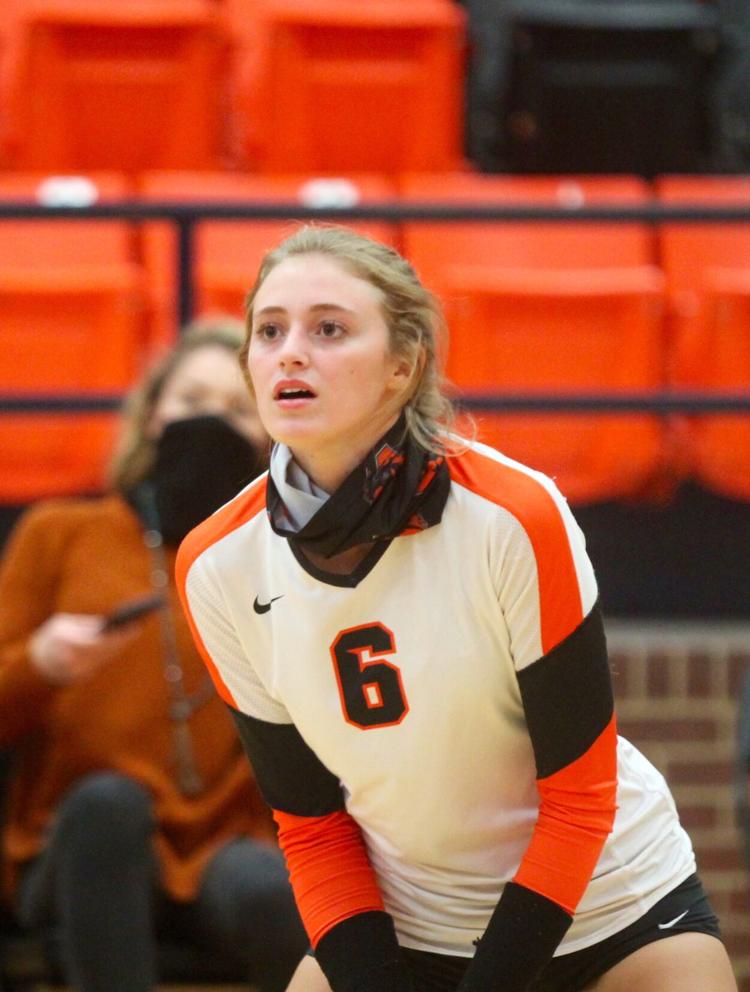 The loss brings to an end another strong and exciting season for the Ladycats, who were  co-champs in Region I District 5 this year after posting a record of 17-5 overall despite difficulties faced this year because of COVID-19.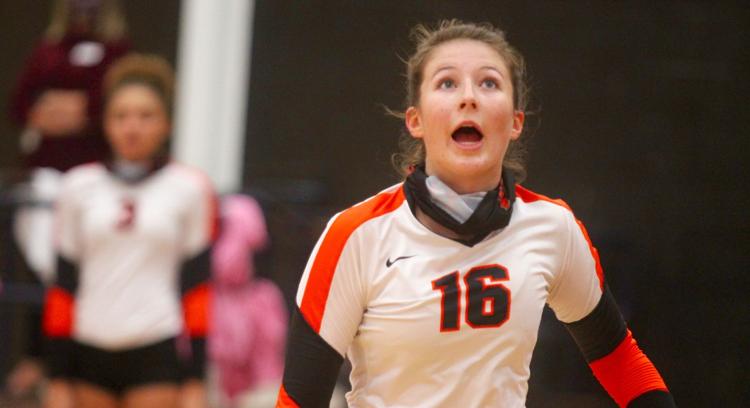 Helping lead the team on the court were Lilly Taylor, Audrey Pearce, Mattie "Worker" Gantt and Abby Thompson.