Lady Roos pave over Chisholm Trail
Weatherford can't stop dusting teams, and Tuesday night's victory over Chisholm Trail was the ninth sweep in a row for the first-place Kangaroos: 25-20, 25-23 and 25-17.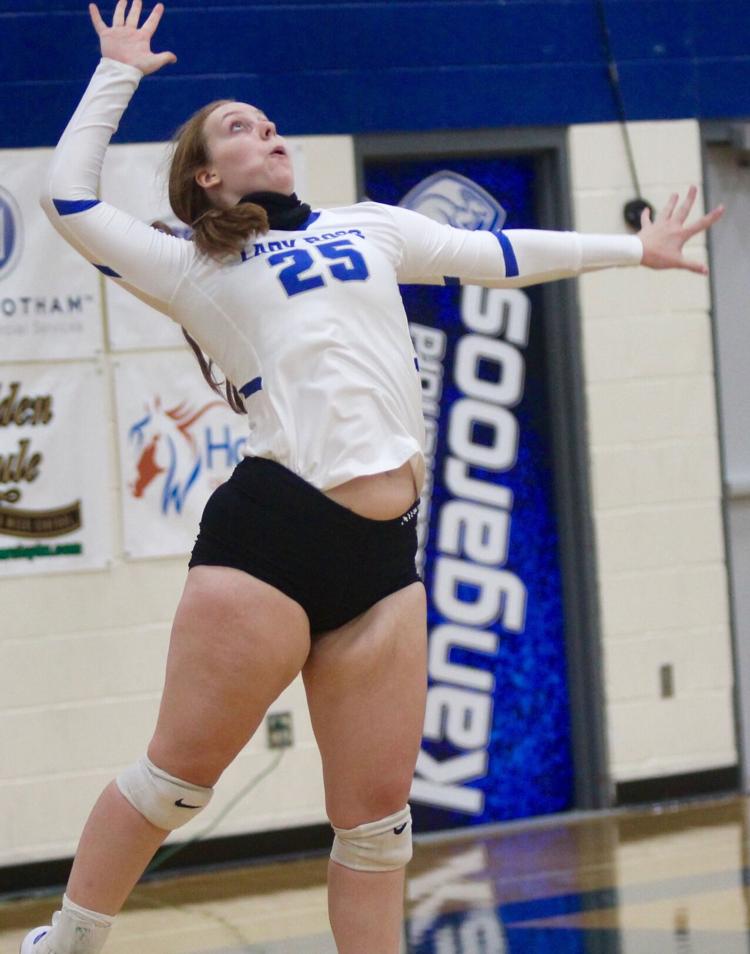 Abbie Lane nailed a dozen kill shots and 19 digs to lead the team and added an ace, blocked a shot and received five serves in a busy night for this team leader. Lane should be awarded a nickname for her excellent performances this season. But what could it be? Her name is Beatle-esque. Abbey Road meets Penny Lane. How about Abbie "Koo Koo Kachoo" Lane.
The suggestion will be forwarded to the Volleyball Roundup Nickname Committee for consideration.
Kate Hansen led in blocks with four, followed by Kayleigh Bateman with three. The volleys were flying, and the Lady Roos notched 95 digs as a team. Lane, Hansen, Lynsee Lee, Keegan O'Connor and Logan "Shazam!" Loran tallied double-digit digs.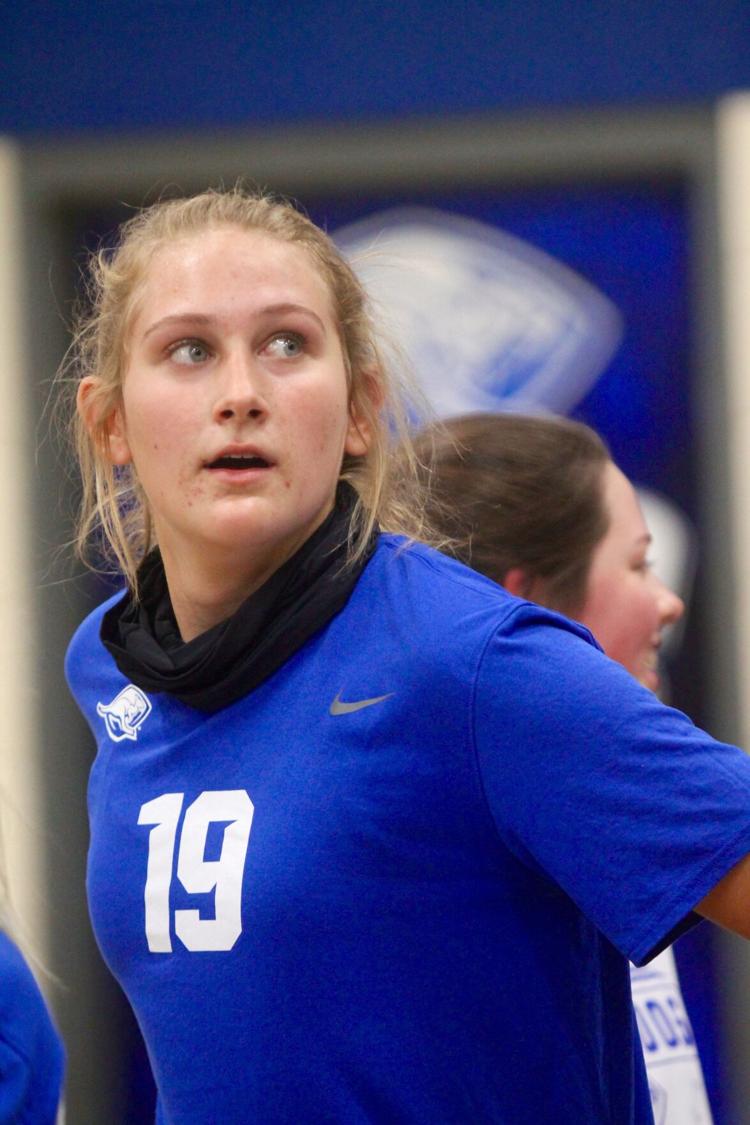 Loran made 35 of the team's 37 assists, blocked a couple of shots and served the most aces. Shazam!
And — perhaps? — Koo Koo Kachoo!
The Lady Roos are ranked as the eighth best 6A team in the state by the Texas Girls Coaches Association.
Weatherford (15-2) plays at 7 p.m. Friday at home against Trinity (8-6) in a conference matchup at NGC Activity Center.
Mineral Wells to challenge red-hot Stephenville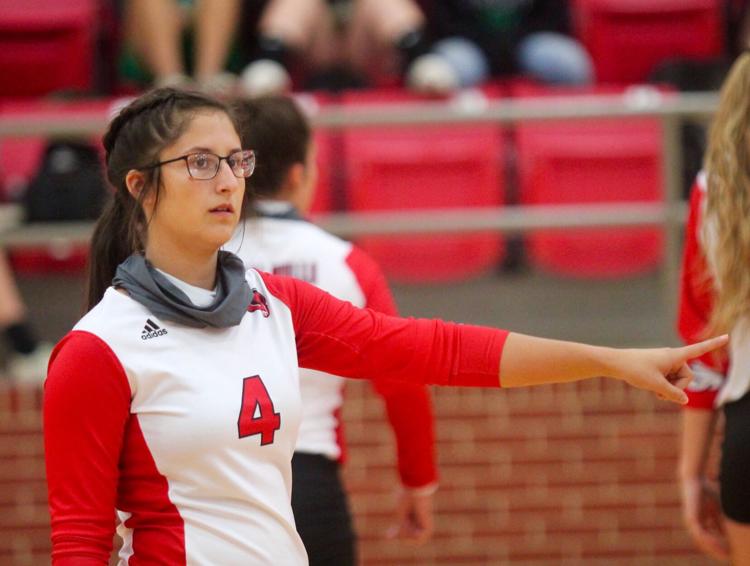 The Lady Rams finished their regular season by defeating Burkburnett and are ready to begin the 4A regional playoffs.
They drew a rank bull right out of the gate. The Stephenville Yellowjackets won their district in forceful fashion. Mineral Wells finished in fourth place to squeeze into the fray. Still, Rams Head Coach Erin Rincon has watched her team become tougher and wilier all year. Most recently, the Lady Rams came back from a two-set deficit to win three of five against Burkburnett to earn a trip to the playoffs.
"For my entire team, this will be the first time that they have ever gone to the playoffs," said Rams Head Coach Erin Rincon. "It's been a very exciting time for these athletes, and they are working harder than ever to be a threat in the playoffs."
The first playoff team they meet is Stephenville, which employs a fast pace on the court. Rincon said her team has been working on playing fast and transitioning quickly.
"Throughout this entire season we have accomplished so much as a team," she said. "For the playoffs, we want to accomplish staying competitive with our attacks and defense in fast-paced situations." 
Mineral Wells (9-13) plays at 6:30 p.m. Thursday at Stephenville (24-4).
Springtown heads west for playoffs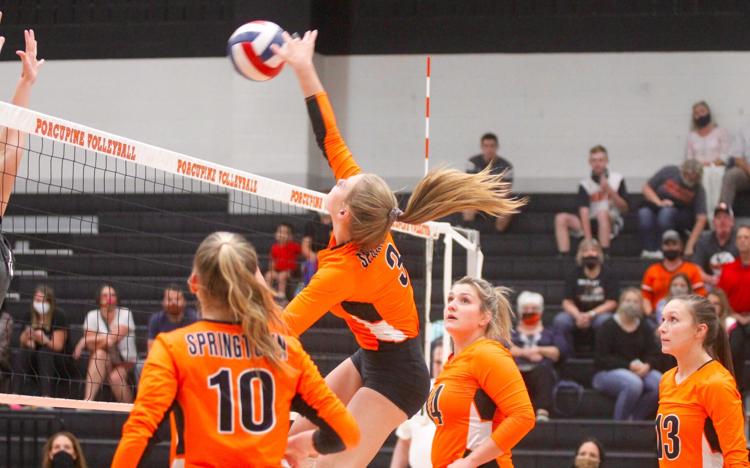 The Lady Pines won a warm-up game on Tuesday, knocking off a tough but smaller Peaster in three of four sets: 25-23, 25-16, 25-27 and 25-13.
Both teams are preparing for playoff runs and relied on the game to stay sharp. Also, both teams are ranked among the best in the state by the Texas Girls Coaches Association, with Springtown pegged No. 24 in 4A, and Peaster ranked No. 12 in 3A. 
For Springtown, Railey Druxman nailed 20 kill shots and 21 digs. Rayleigh "Miss Assist" Farris notched 26 of her specialty and added six kills, three aces and 10 digs. Stoli Cox led with 4 blocks. Brinklee Dauenhauer posted the most digs with 25.
Springtown begins bi-district play at 6 p.m. Thursday, Oct. 29 against Western Hills at Wilkerson-Greines Activities Center in Fort Worth.
Peaster begins its playoff run by taking on Bowie at 6 p.m. Thursday at Jacksboro High School.
Poolville swamps Millsap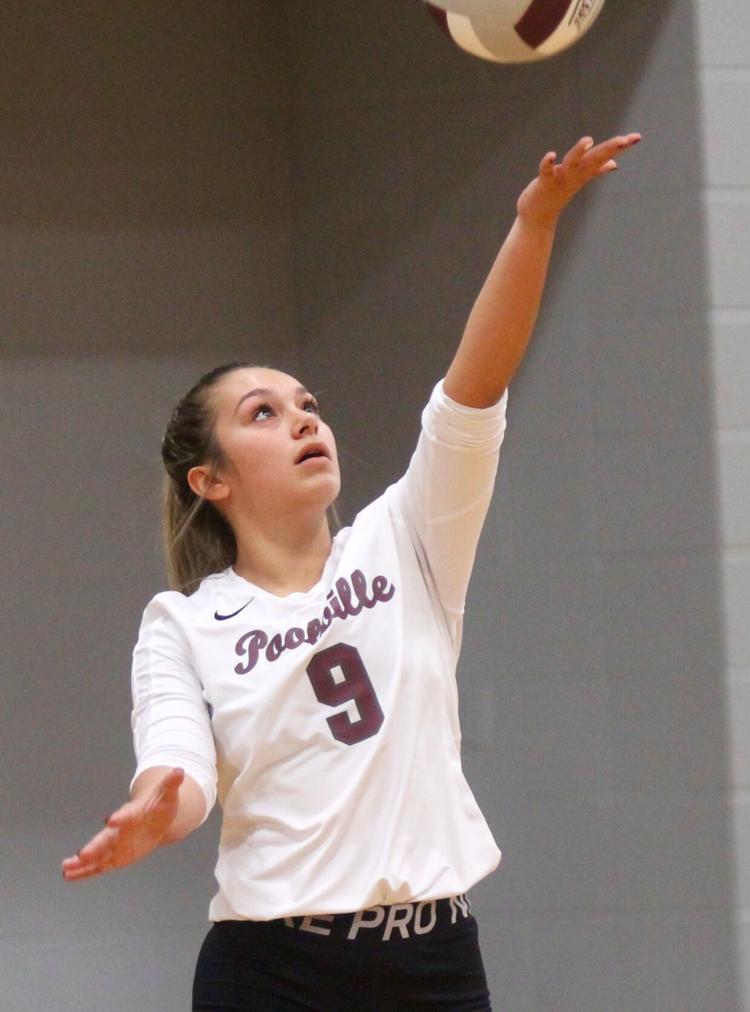 The mighty Monarchs are becoming mightier and mightier and most recently put the hurt on the not-too-shabby-themselves Millsap Lady Bulldogs. Poolville won in straight sets in their non-conference matchup as both team prepare for playoff runs. The score: 25-18, 25-17 and 25-20.
Alyssa Bonaventure led in digs for Poolville. Brooklyn Hensley led with 10 kills and also notched the most blocks. Nemo Ray racked up four aces.
Next up, Poolville will play the aeea round at 7 p.m. Tuesday, Nov. 3 at Glen Rose.
Millsap will begin its playoff run at 3 p.m. Saturday, Oct. 31 against Henrietta at Graham High School. 
Brock beats Godley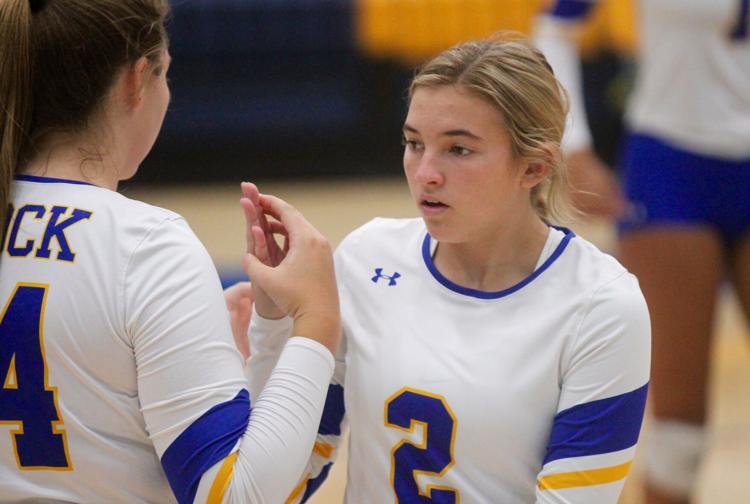 The Lady Eagles won a non-district match on Tuesday against Godley, taking three of four sets: 21-25, 25-23, 25-21 and 25-21.
The Lady Eagles are ready to soar into the playoffs after coming in second place behind Peaster in the fiercely contested 3A Region I District 8 race.
The Lady Eagles face Nocona in a playoff game at 6:30 p.m. Thursday, Oct. 29 at Mineral Wells High School.
Strawn ousts Newcastle
The Lady Greys are the undisputed district champs as Strawn won its final game of the regular season to maintain its lock on first place in 1A Region I District 6.
Strawn will play the winner between Water Valley and Mullin on either November 2nd or 3rd. 
Graford eying Goldburg
The Lady Rabbits begin their playoff quest at 6:30 p.m. Thursday in Perrin against Goldburg.
Weatherford Christian nearing season's end
The Lady Lions rule their den with three games remaining until the playoffs. Ryan Lewis, Lexi Rodriguez, Jenna Feronti, Isabel McKamey and Hannah Woodard are among the netters making big splashes on the court this season.  
The Lady Lions (10-2) play at 7 p.m. Thursday at home against Sacred Heart (0-1).