Lady Roos: The broom masters
The Paschal Panthers departed Fort Worth on Tuesday, traveled by bus all the way to Weatherford's NGC Activity Center, warmed up, took the court with eagerness and were swept right back out the door: 25-7, 25-8 and 25-21.
The Lady Roos don't toy around.
This was Weatherford's 10th sweep in 13 games.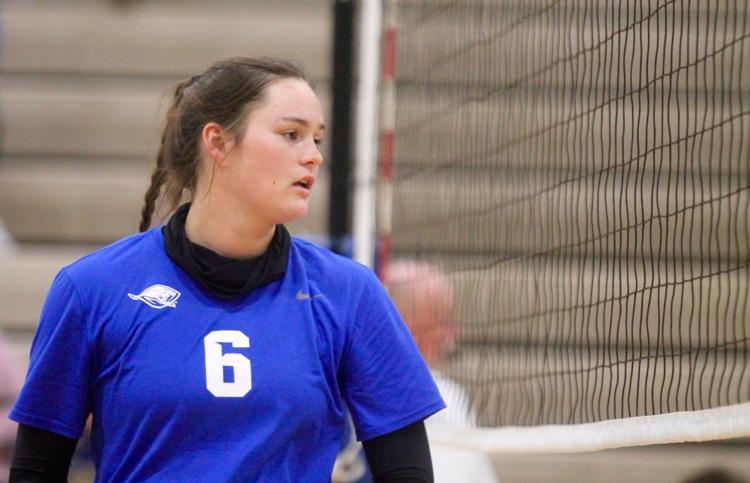 Abbie Lane led in kills with 11, and Kate Hansen and Riess Griffith batted seven each. Lane also led in blocks. Ava Saltzgiver and Lynsee Lee slammed three aces apiece, and Keegan O'Connor shined with 14 digs. Ashley Trammell scooped seven of her own. O'Connor also led in serves received, followed closely by Trammell.
Logan "Shazam!" Loran tallied 26 of the team's 35 assists.
Weatherford is tied with Boswell at 5-0 in the 6A Region I District 3 volleyball standings. The Boswell game is sure to be a battle, and it is right around the corner — Tuesday, Oct. 20 in Fort Worth.
First, however, Weatherford (11-2) takes on Bell (4-8) at 7 p.m. Friday in Hurst.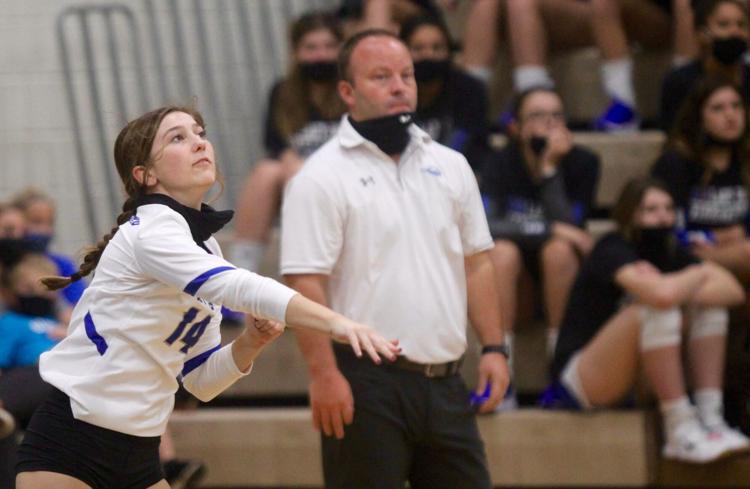 "We will go on the road and play two of the toughest teams," said Nicholas Gay, the Roos head coach. "Hopefully our tough non-district schedule and previous district games will have us ready to go and play."
His team needs only to focus, play their best and not take anything for granted to keep winning, he said.
"We have ability to be as good as we want as long as the girls continue to work together and for each other," he said.
Sophomore outside hitter Riess Griffith and senior opposite Kayleigh Bateman have been playing especially well, Gay said.
"I look forward to seeing them continue to grow," he said.
Mineral Wells sweeps Hirschi
The Lady Rams are back on track after being hammered in their previous two matches — they gobbled up Hirschi on Tuesday in straight sets: 25-11, 25-23 and 25-17.
Mackenzie Lawhon, Brooklyn Ellis, Meagan Waldrum and Taylor Gary are among the team leaders.
Next up for the Rams is a crucial double header with district foe Vernon, a team that is a game ahead in the district standings. Mineral Wells (8-10) hits the road to combat Vernon (5-9) at 4 p.m. and 5:30 p.m. on Friday. 
Aledo wins district opener
The Ladycats hit the road on Tuesday and came home with a 1-0 district record after sweeping Brewer 25-14, 25-12 and 25-12.
Aledo plays nothing but district games from now until the regular season ends in mid-November.
The Ladycats (10-3) play a home game at 5:30 p.m. Friday against Granbury (9-5).
Springtown falls to powerhouse rival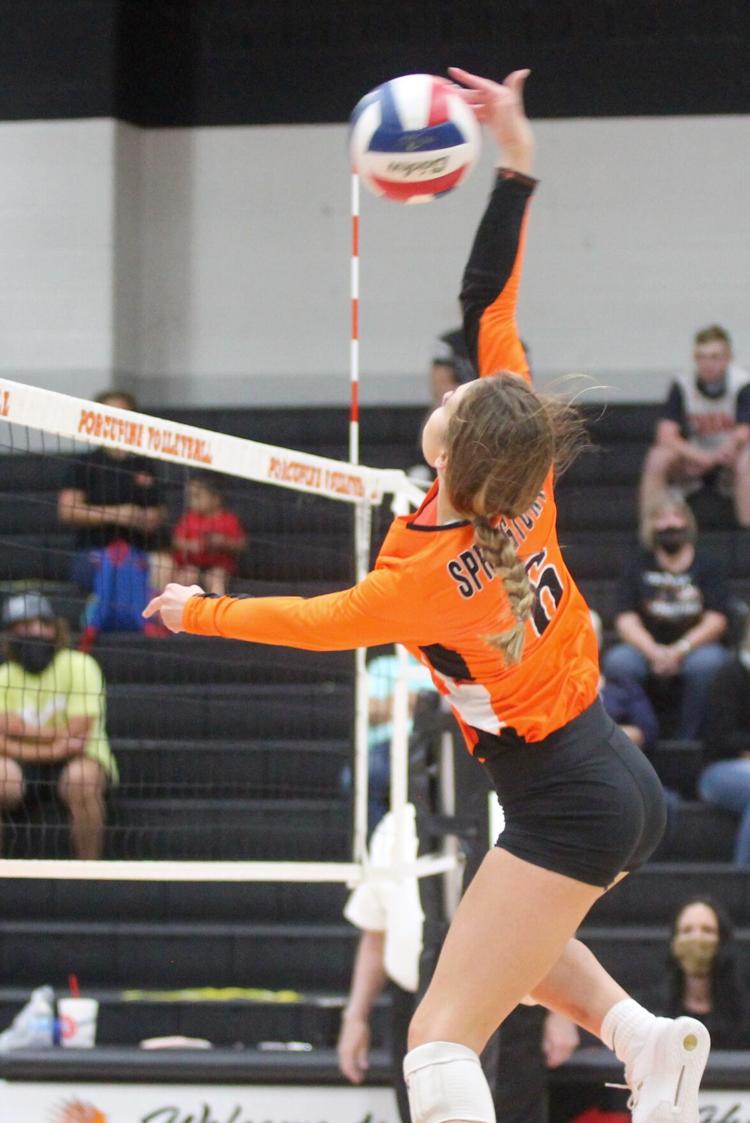 The Lady Pines headed to Decatur on Tuesday night eager to deal the 20-0 Eagle team its first loss of the season. Instead, Springtown limped home after being swept in straight set: 4-25, 17-25 and 11-25.
Springtown Head Coach Leighann Strickland described the loss as a "tough one" and said few things went the Porcupines' way all game.
"It just wasn't there tonight," she said.
The Lady Pines aren't sitting around crying, though. They were back in the weight room Wednesday morning, preparing for the next game.
"We know Decatur is tough, and we wanted more than what we gave, but in the end we need to learn from our mistakes, allow them to let us grow and work even harder in practice this afternoon," Strickland said.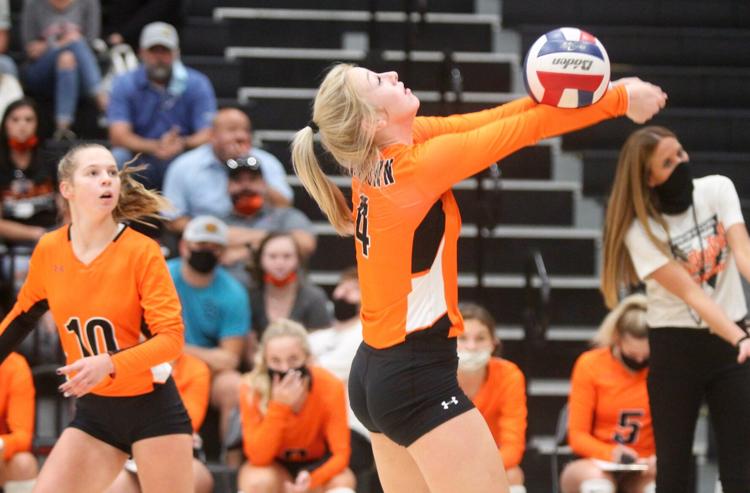 Three district games remain on the schedule as Springtown tries now for second place. The final game will be against Krum, the team that is currently in second place.
"We can do it, but we are going to have to work hard for it," she said. "Nothing comes easy, especially in this district. Anything can happen at any time."
Against Decatur, Railey Druxman led the team in kills, assists, digs and blocks and will be relied upon heavily moving forward.
Springtown (14-4) plays a home game at 5 p.m. Friday against Castleberry (0-11).
Poolville wins again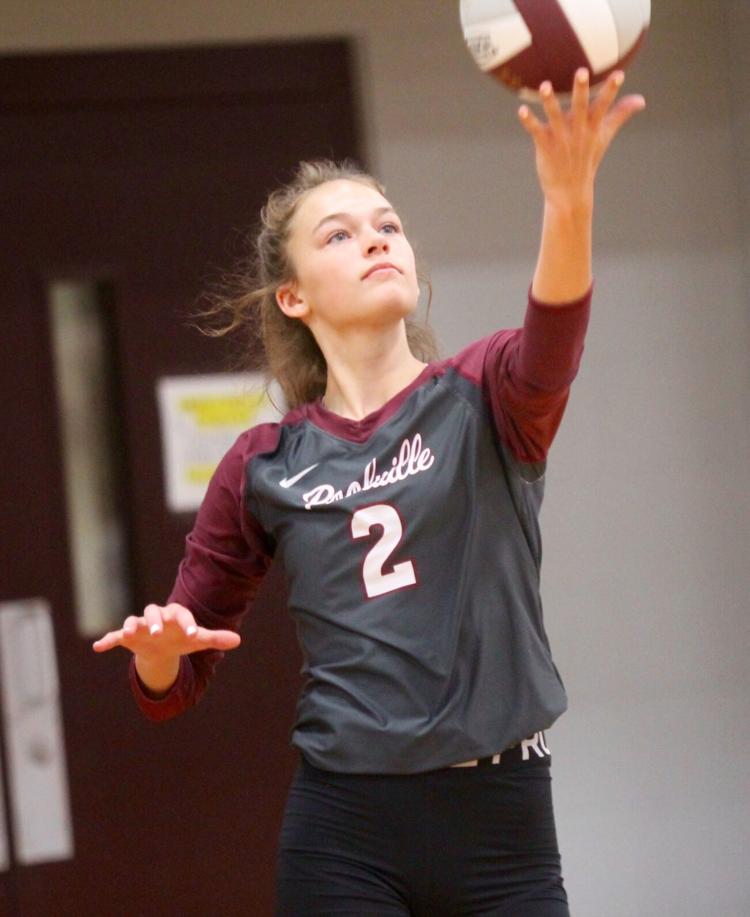 The mighty Monarchs swept their ninth opponent in a row on Tuesday, sending district rival Saint Jo packing in straight sets.
Poolville appears destined for its fifth straight district championship and a journey into the playoffs.
Poolville (19-3) plays at 5 p.m. Friday at home against Forestburg (0-10).
Graford defeats Perrin-Whitt
The Lady Rabbits shrugged off a couple of recent losses and returned to winning, knocking off the Pirates in three of four sets on Tuesday night.
Graford (10-10) plays at 4:30 p.m. Friday at home against Alvord (12-9).
Perrin-Whitt (2-13) plays its final game of the season on Saturday in Chico (9-7).
Brock gaining steam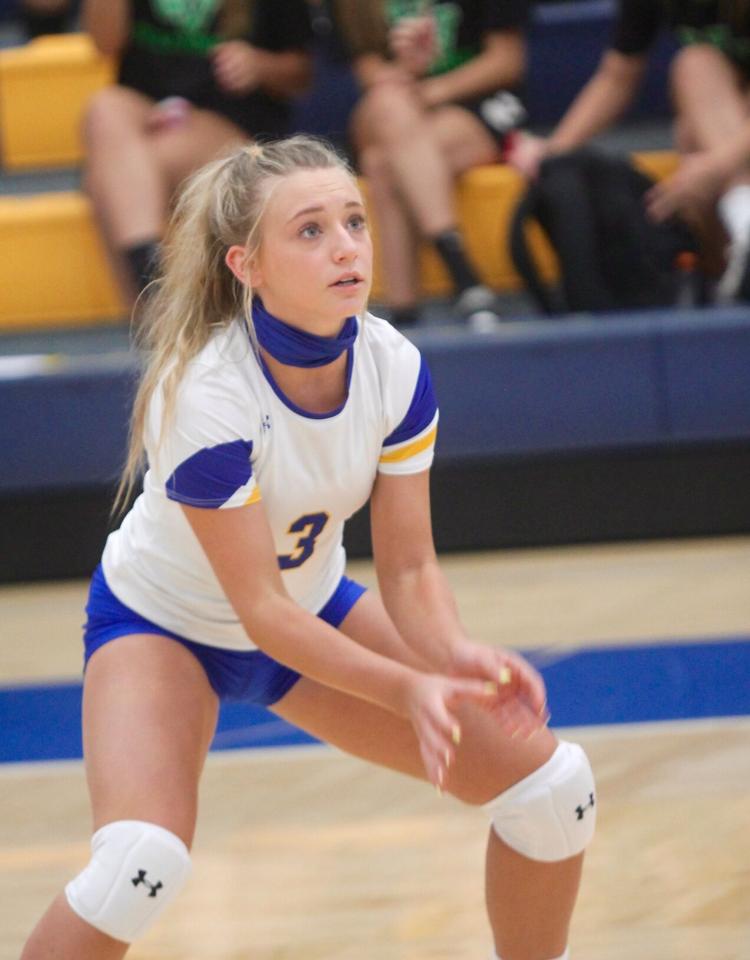 The Lady Eagles swept Eastland in three sets on Tuesday and have swept their last three opponents. Brock appears to be gaining momentum as it heads into the final three games of the regular season.
On Tuesday, Ava Tanner enjoyed her usual highlight-reel game, leading with 15 kill shots, serving up a couple of aces, a dozen digs and a block for good measure. Lauren Hillegas served four aces. Ellason Felts led in blocks with four. Hailey Little led in digs with 15 and serves received with 12. Kylie Hoster tallied 20 assists, and Marlee Garcia recorded 11.
Brock (13-10) plays at 6:30 p.m. Friday on the road against Millsap (13-9).
Millsap at Comanche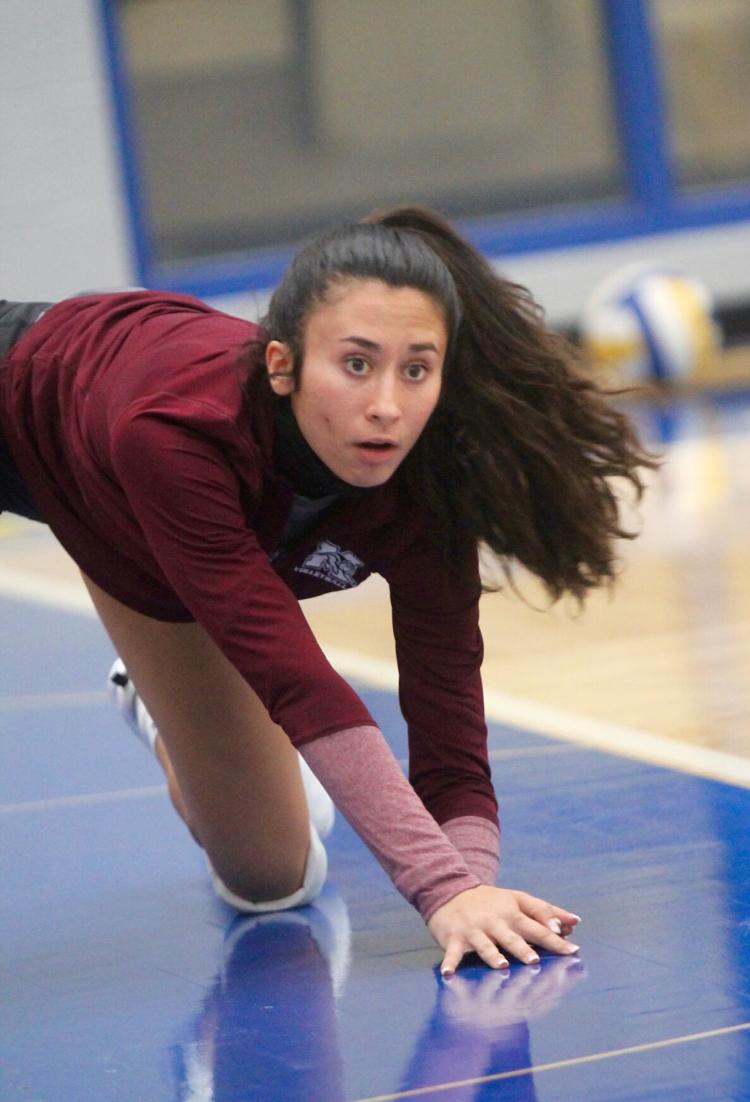 After a tough loss last Friday against Peaster, the Lady Bulldogs bounced back and swept the Comanche Maidens in straight sets: 25-14, 25-14 and 25-17.
Allison Keplinger led with three aces, followed by Taylor Cotton and Loren Morazzano with two each.
Baylee Chriestenson and Loren Morazzano recorded 10 kills each, and Taylor Cotton and Cheynne Pagan killed eight apiece.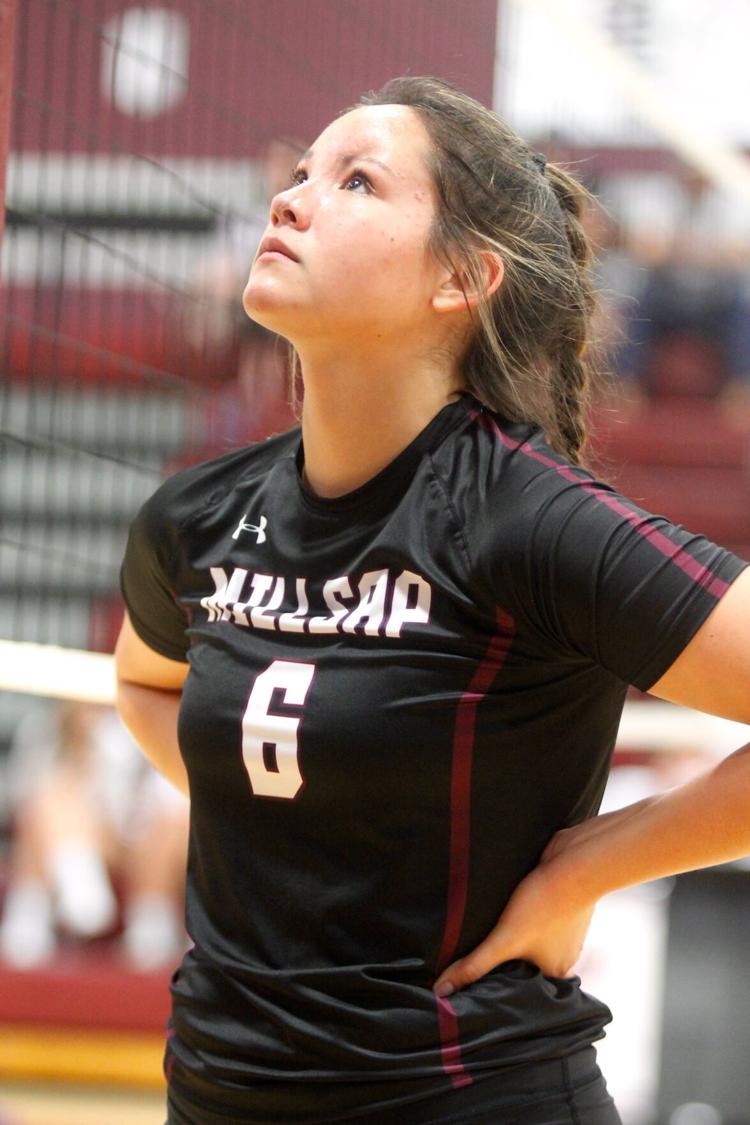 Stephanie Sargood led with three blocks. Jolee "Fab Fresh" Van Dyke scooped 19 digs, and Chriestenson was close behind with 18. Allison Keplinger, Alexis Mejia and Taylor Cotton recorded double-digit digs.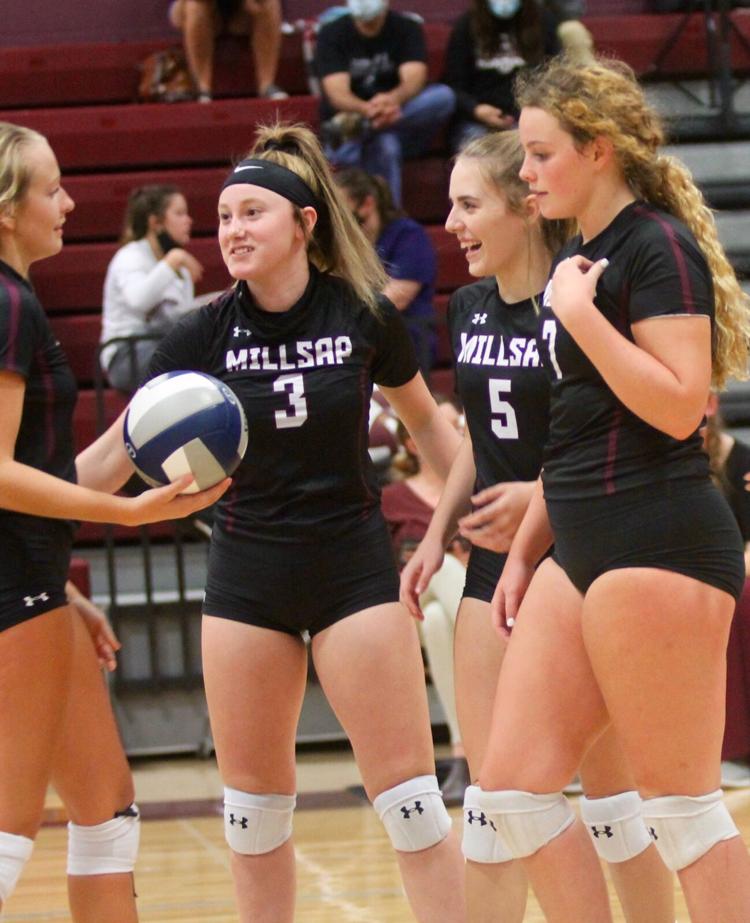 Millsap (13-9) plays at 6:30 p.m. Friday at home against Brock (13-10). The two teams are battling for second place, and Brock is a game ahead currently. Brock swept Millsap in straight sets in their first meeting in September.
Peaster knocks off Early
Peaster won in straight sets on Tuesday against Early: 25-15, 25-7 and 25-10.
Payton Hull led in kills with 13, followed by Keller Warren with seven. Sadie Ballard slammed two aces and logged 16 assists.  Ashlyn Fields scooped 10 digs, and Averie Threet had 6 digs — and served a couple of aces.
Peaster (16-3) plays at noon Saturday at home against Dublin (8-11) and is expected to be crowned district champ afterward.
Strawn enjoys smooth sailing
The Lady Greys continue to romp, notching its third straight sweep on Tuesday by defeating Woodson. If anyone wonders who will win the 1A Region I District 6 championship, they haven't been watching Strawn plow through the competition.
Strawn (12-3) plays at 10 a.m. Saturday at home against Texas Leadership Charter Academy-Abilene (0-1).