Weatherford Christian wins area championship
This non-denominational Christ-centered school was founded in 2001, and its volleyball teams had never made it past the area finals.
Until Tuesday night.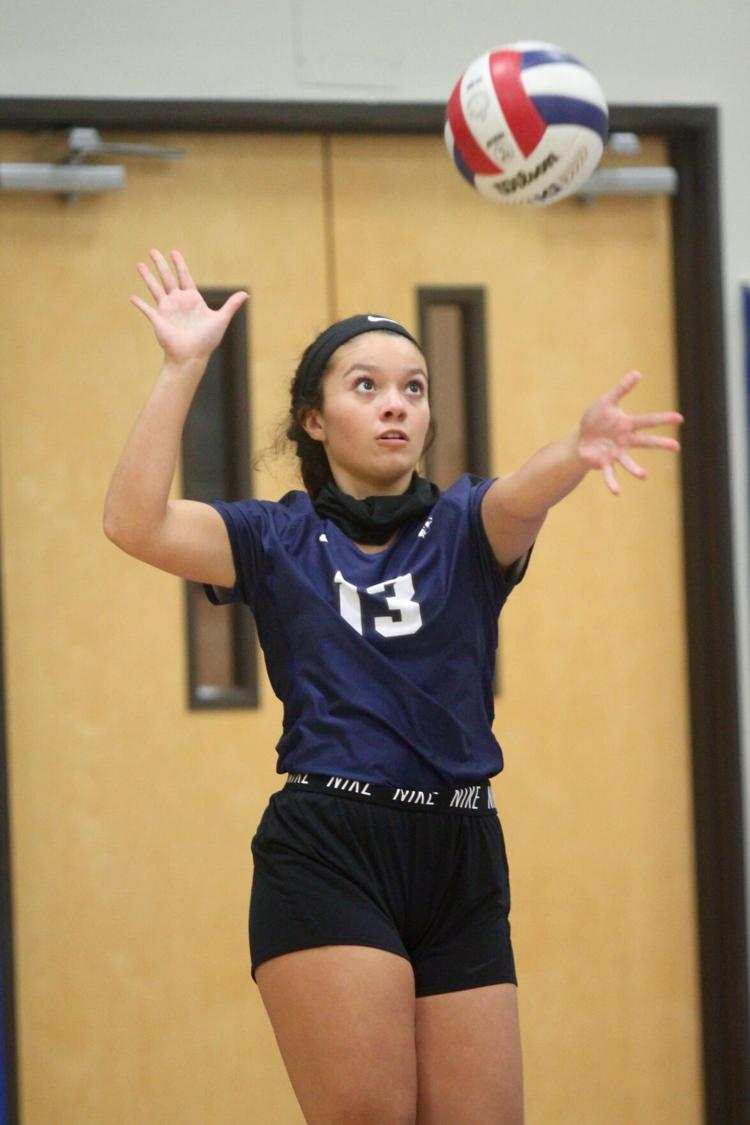 The Lady Lions swept First Baptist Academy of Dallas in straight sets to win the area championship and advance to regionals. Even more impressive, the school moved up to 2A this year for the first time, meaning the Lady Lions have been playing against bigger schools and stiffer competition.
The Lions went 8-1 to win their district under Head Coach Jessica Morgan in  her second year at the school.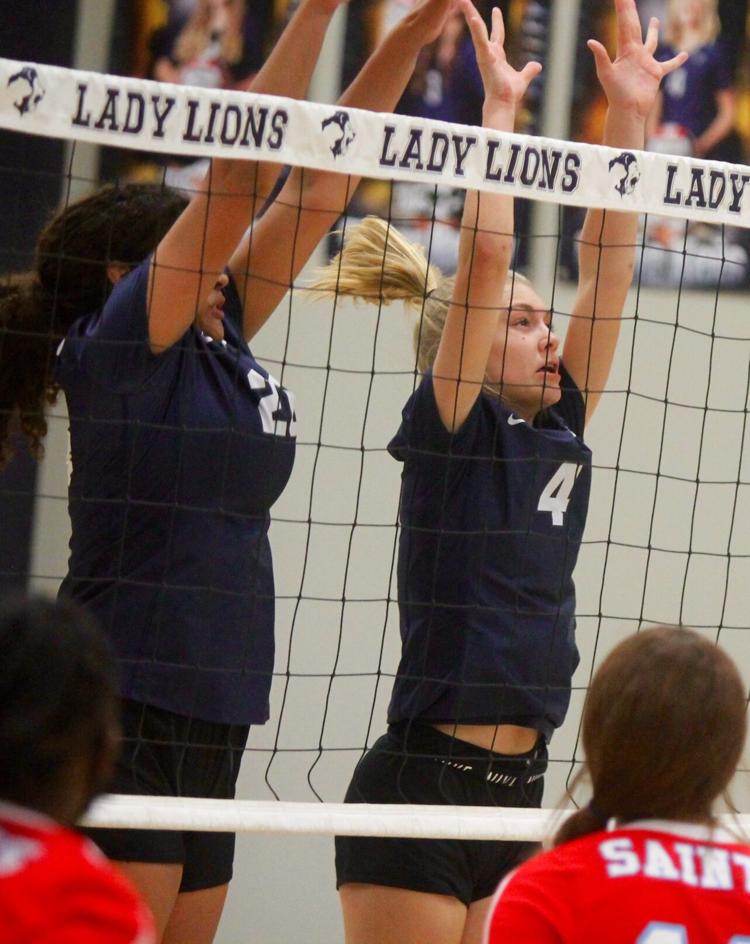 Weatherford vs L.D. Bell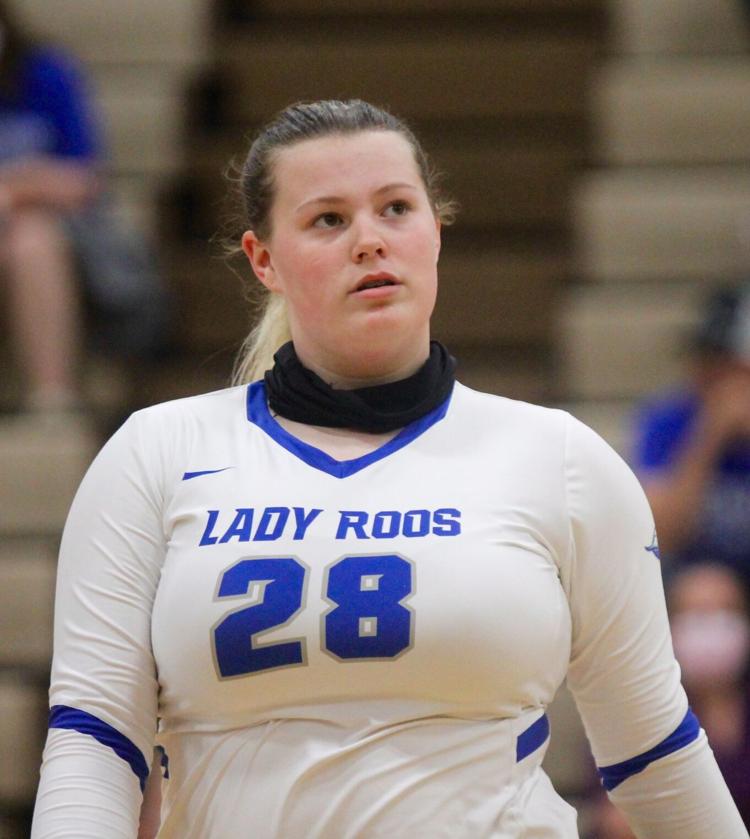 Swwwweeeeeep!
These gals should start endorsing brooms for Ace Hardware. The Lady Roos have swept their last 13 opponents, including latest victim L.D. Bell on Tuesday: 25-11, 25-7 and 25-14.
Abbie "Cadabra" Lane and Kate Hansen led in kills with 19 between them, and Lauren Lee added a half dozen. 
Lane led in digs with 17, and Lynsey Lee and Kayleigh Bateman nailed a couple of aces apiece.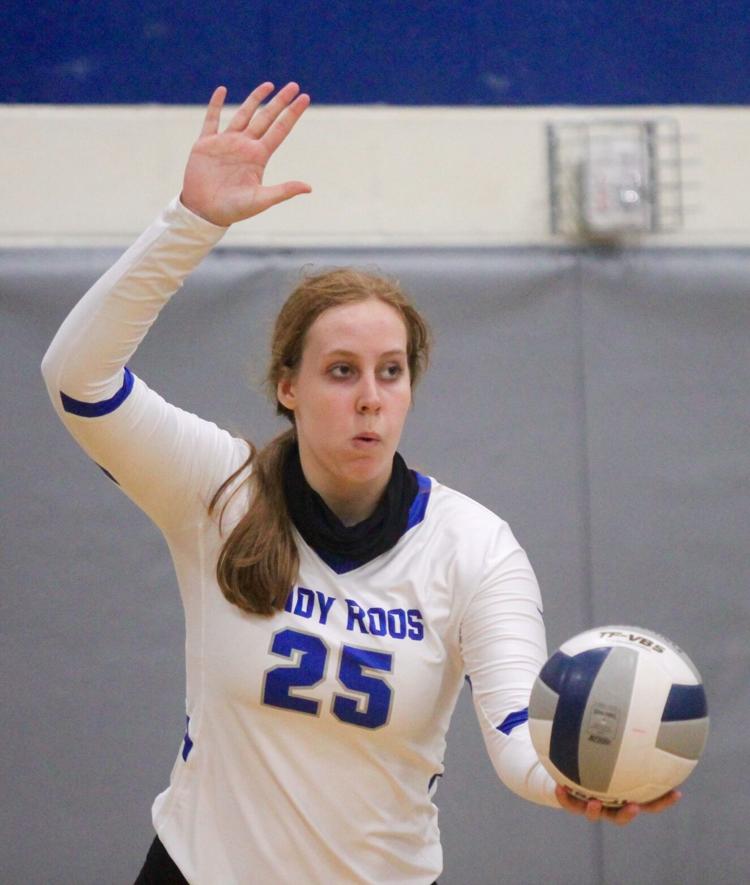 Lane, Hansen, Bateman, Lynsey Lee, Logan "Shazam!" Loran and Evelyn Benson were all busy at the net with blocks.
Loran contributed 22 assists.
The team is ranked No. 6 in the state currently but might rise farther in next week's survey if they keep on doing the sweep thing.
Next up for the Roos: Weatherford (19-2) plays at 7 p.m. Friday at Boswell (15-1) in the final game of the regular season.
Poolville falls short against Bremond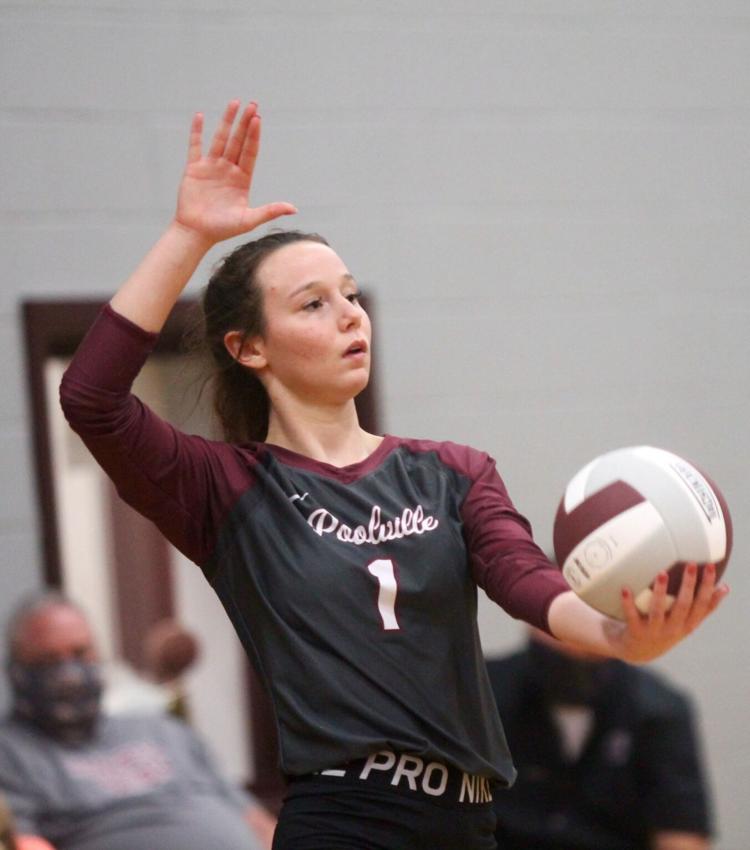 The mighty Monarchs of Poolville came close to staging an incredible come-from-behind victory before watching their playoff run come to an end in the regional semi-finals.
After losing the first and second sets to Bremond, the Monarchs fought back and won the third and fourth sets. They fell, however, in the final set: 15-25, 20-25, 25-16, 26-24 and 8-15.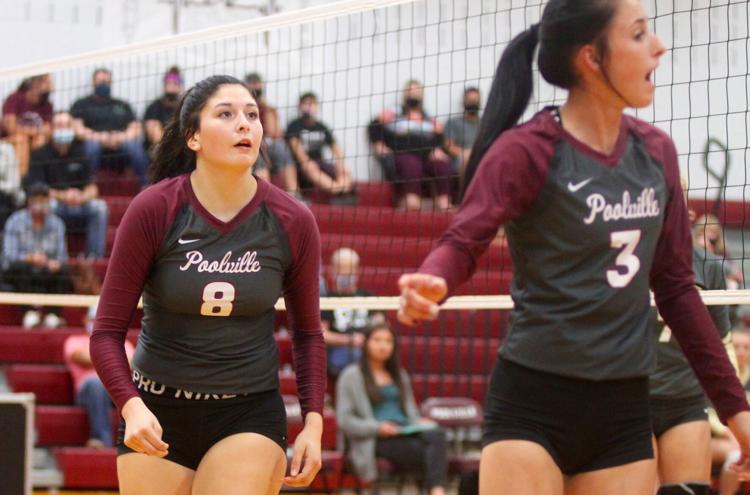 Lexi Heiser and Bentley Bryan led in kills, Sarah Back led in blocks, and Alyssa Bonaventure in digs. 
The Monarchs finished the year with a record of 26-4, a fifth consecutive District 10 championship under Head Coach Kendal Bracy and a Top 10 designation among the state's best 2A teams.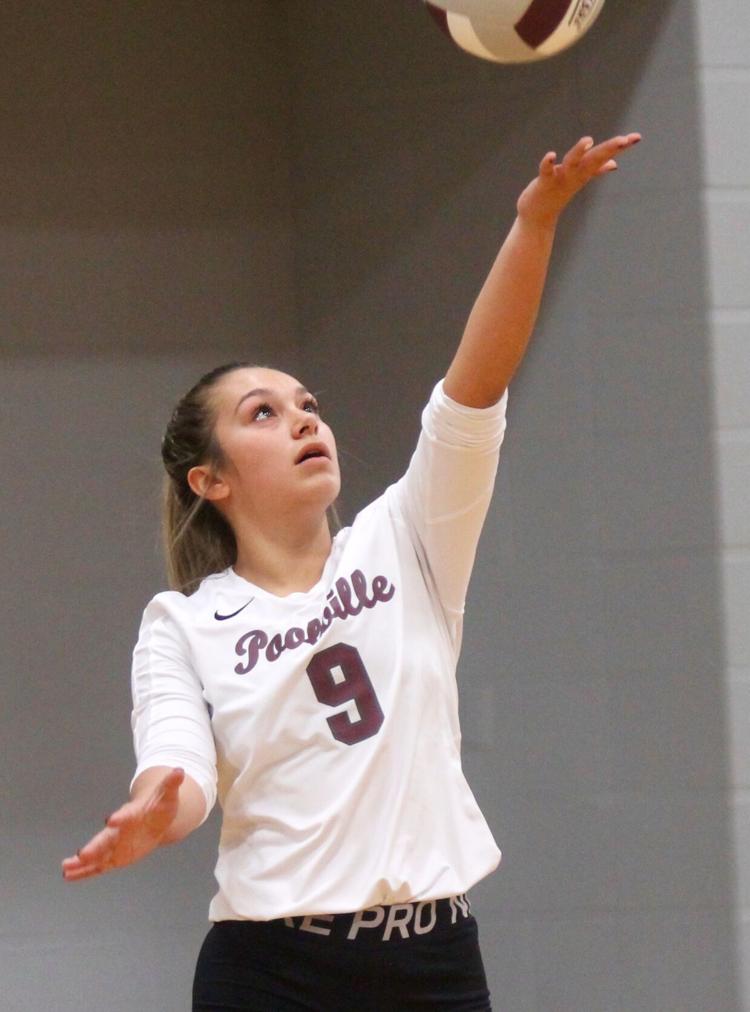 Bryan was named District 10 MVP, and Sarah Back was Defensive MVP. Heiser, Payton Jennings and Brooklyn Hensley received First Team All-District honors, and Clara Tunnell, Makaylee Ray and Alyssa Bonaventure were Second Team All-District.
Bracy was named Coach of the Year.
Congrats to the Monarchs for another successful and entertaining year of volleyball.
Aledo thrown by Rider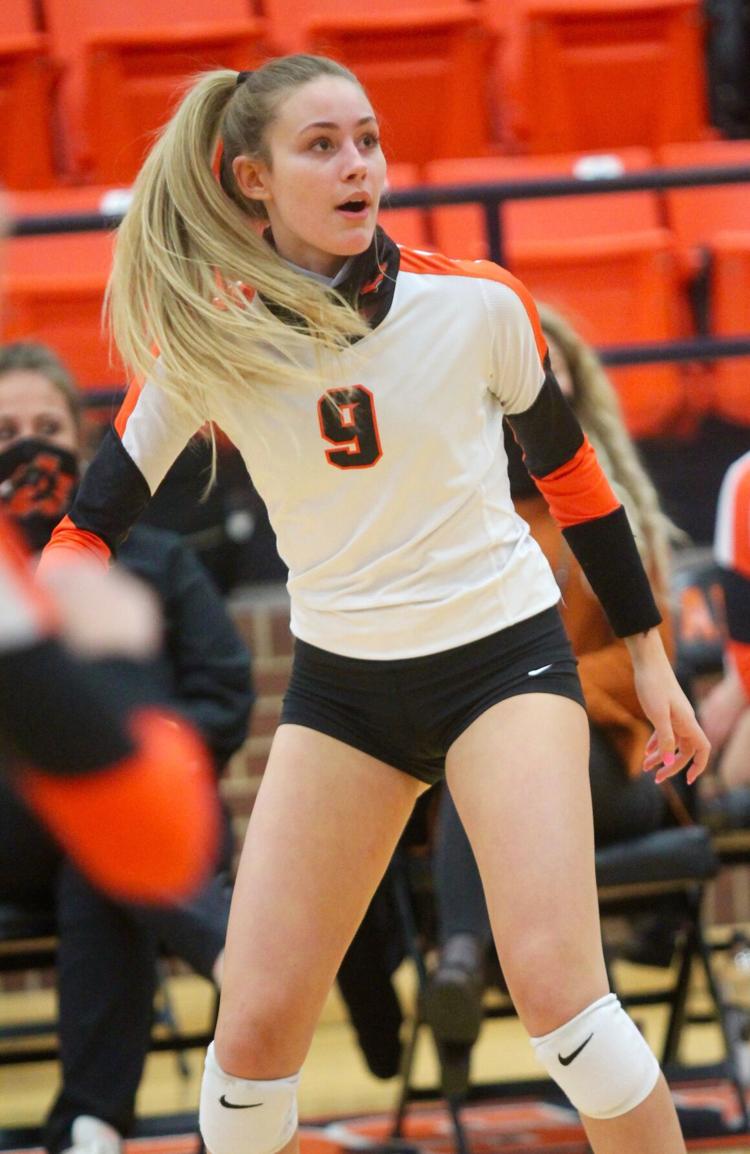 The Ladycats lost three of four sets to Rider in a district matchup on Tuesday: 25-27, 21-25, 25-19 and 14-25.
Lilly Taylor led in kills for Aledo with with 17, and Audrey Pearce added 13.
Pearce, Taylor, Skylar Ellison, Mattie "Worker" Gantt and Alyssa Gribble made blocks, and Averie Riser served a couple of aces.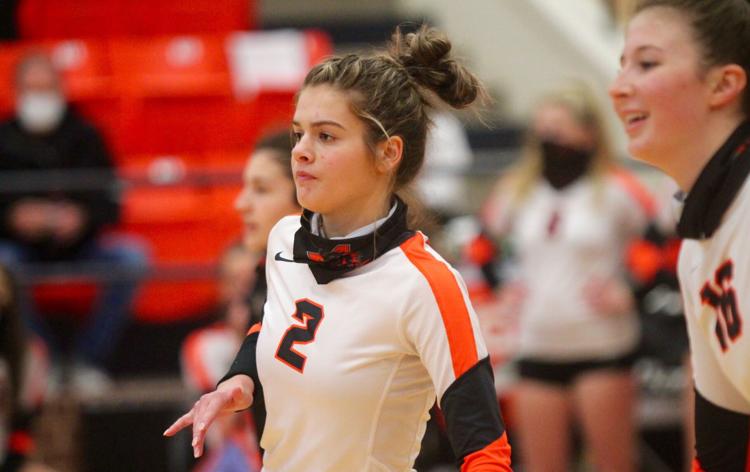 The long sets and numerous volleys meant the Ladycats tallied an impressive 96 digs, led by Abby Thompson with 31. Gantt, Riser, Taylor and Molly Tucker each had double-digit blocks. 
The three Ts — Thompson, Taylor and Tucker — received most of the serves from Rider to make those volleys happen. 
Once again, Gantt earned her "Worker" nickname and risked permanent neck strain by making 43 of 47 assists.
Aledo (18-3) plays at 5:30 p.m. Tuesday at home against Rider (17-4), the team currently in second place behind Aledo.