Lady Roos ready for North Crowley
Weatherford owns its district, sitting alone in first place with four games remaining in the regular season. The Lady Roos are ranked sixth in the state by the Texas Girls Coaches Association in 6A and have excelled under the strong play of seniors Logan "Shazam!" Loran and Abbie "Proposed Nickname Currently Held Up In Committee" Lane.
Weatherford (15-2) plays at 7 p.m. Tuesday at North Crowley (2-12).
Mineral Wells knocked out of playoffs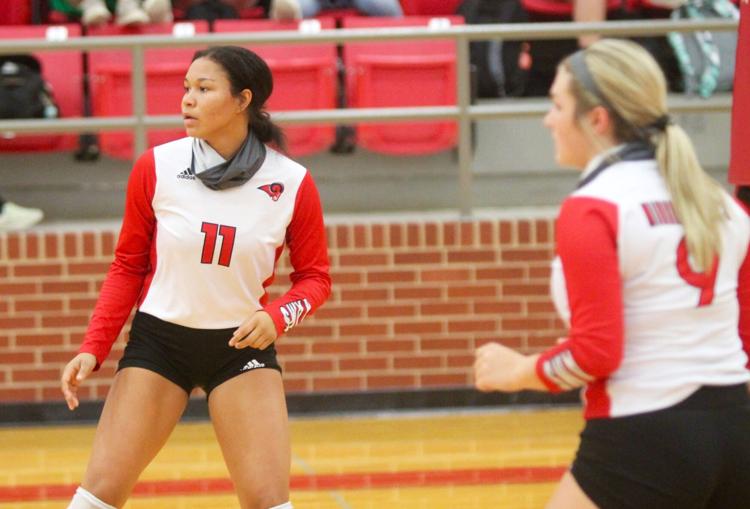 The Lady Rams embarked on their playoff run by having to face one of the toughest teams around — the Stephenville Yellowjackets. The game didn't go well: 7-25, 5-25 and 20-25.
The Rams have been eliminated from postseason play but can take pride in a successful season under Erin Rincon's first year as head coach. The Lady Rams went 9-14 and finished ahead of Hirschi and Burkburnett in the district standings.
"It was a great first season as a head coach," Rincon said. "I watched these girls grow tremendously these past couple of months. It makes me very excited for the future. We are losing some big players, and I'm excited to fill those spots with some athletes that are in our program."
Springtown sweeps Western Hills
The Lady Pines won a bi-district match against Western Hills in straight sets: 25-10, 25-11 and 25-10.
Railey Druxman led the way for the Pines per usual, dominating the court in kills and digs and adding an ace and a couple of assists. Trinity Tice and Skylar Holland served three aces apiece in a strong team effort with a dozen aces total. Rayleigh "Miss Assist" Farris led the team in her specialty and added four digs and an ace.
Springtown (20-4) will play Stephenville (25-4) at 6:30 p.m. Tuesday at Aledo High School.
The Honeybees will give the Lady Pines a strong test, said Springtown Head Coach Leighann Strickland.
"Stephenville will be good for us — they are strong in several areas," she said.
Leading the Lady Pines will be Druxman, who has stood out all season, and a strong cast.
"With the combination of Rayleigh Farris setting, and the swings of Druxman, along with Stoli Cox, Brinklee Dauenhauer, Landree Merriman and Tegan Burdick, we have played as one," Strickland said. 
Poolville takes on Glen Rose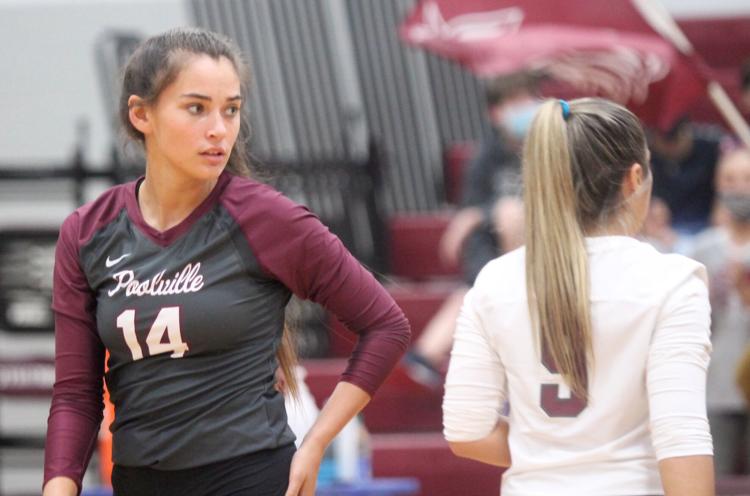 Poolville begins its playoff scramble on Tuesday in Glen Rose against Bruceville-Eddy.
"Bruceville-Eddy has a couple of big athletic hitters," said Poolville Head Coach Kendal Bracy. "However, we have a tall and experienced front row, and our defense, overall, is the best it's ever been. So it will be a fun match up."
Team chemistry has been a strong point for the mighty Monarchs all years.
"We've been playing together a long time, and that consistency shows when we play," Bracy said. "That's the great thing about us — we use every person that we have, and we have a lot of talent to work with. We don't rely on one person. Opponents don't have one player to prepare for when playing us. Teams effectively matching up against one player aren't going to stop us or shut us down completely to where we can't do anything else."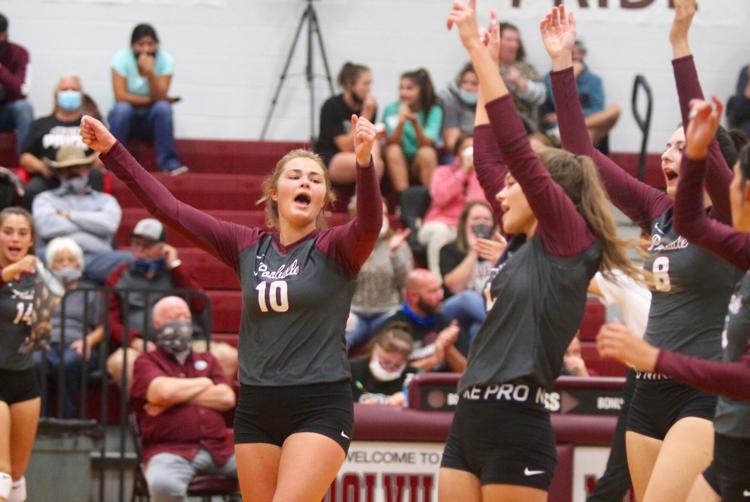 The first playoff game is crucial, and the team is eager to hit the court, she said.
"We had a first round bye, and we got to see everyone else experience that playoff feeling, and it has made us even more hungry. We are ready for that feeling that you only get with a playoff game."
Bracy expressed pride in her team's performance and work ethic. 
"Our players have made sure they are all contributing in some way," she said. "They hold each other accountable to do their jobs, and that has resulted in us having a lot of options to utilize and trust in."
Poolville plays at 7 p.m. Tuesday at Glen Rose.
Millsap loses playoff game to Henrietta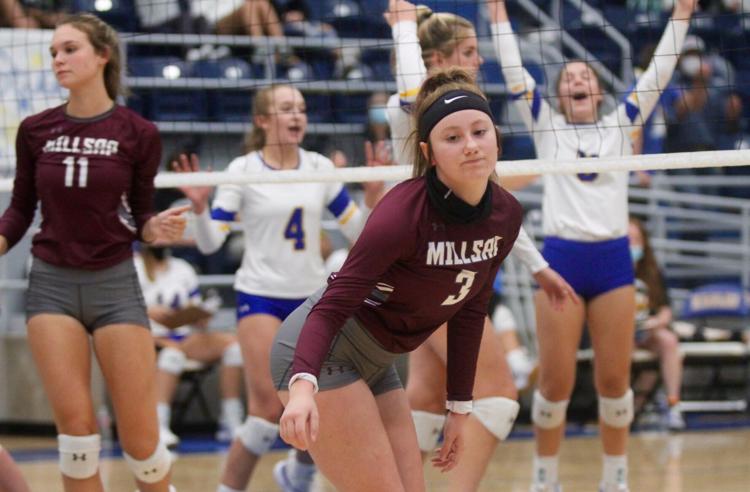 Millsap began its playoff run against Henrietta. It was a short run. Henrietta won 22 games during the regular season and went 9-2 in district, and they came to play on Saturday, dropping the Lady Bulldogs in three of four sets.
Millsap compiled a 15-12 overall record this season under Head Coach Kylie Serrato and went 10-4 in district play.
Brock loses to Nocona in playoff match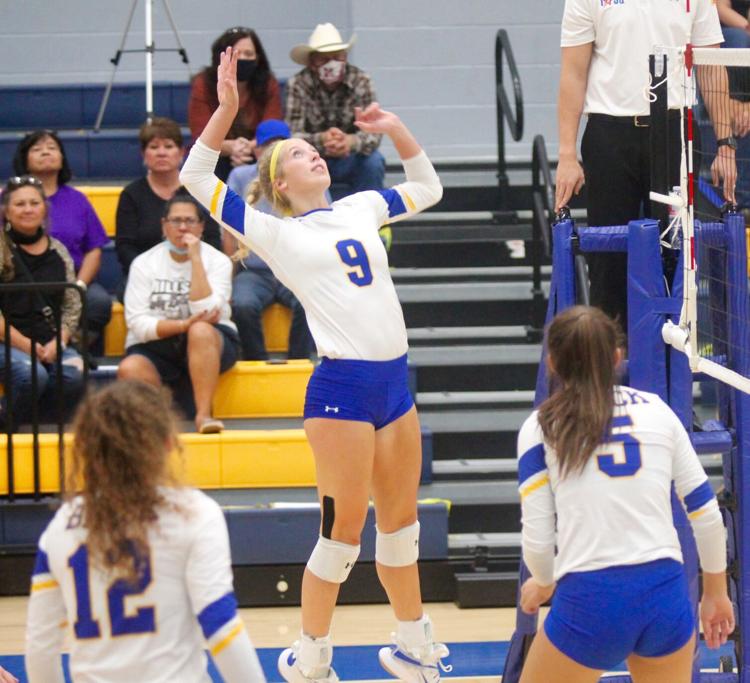 The Lady Eagles lost three of four sets to the Nocona Indians in their playoff game on Thursday.
Brock enjoyed an exciting season under Head Coach Mallory Daniel and compiled a 17-11 overall record and went an impressive 12-2 in district play.
Strawn ousts Newcastle
The Lady Greys are the undisputed district champs. Strawn won its final game of the regular season to maintain its lock on first place in 1A Region I District 6.
Strawn will play Water Valley today in its first playoff game. 
Graford eying Goldburg
The Lady Rabbits begin their playoff quest at 6:30 p.m. Thursday in Perrin against Goldburg.
Weatherford Christian ready to celebrate
The Lady Lions play their final game of the regular season and will then celebrate winning a district championship. The Lady Lions have gone 11-2 this year under Jessica Morgan in her second year as head coach.
Weatherford Christian will play at 6 p.m. Tuesday against Denton Calvary at home and then begin its playoff run on either Nov. 9 or Nov. 10 at home.
Aledo tears into Brewer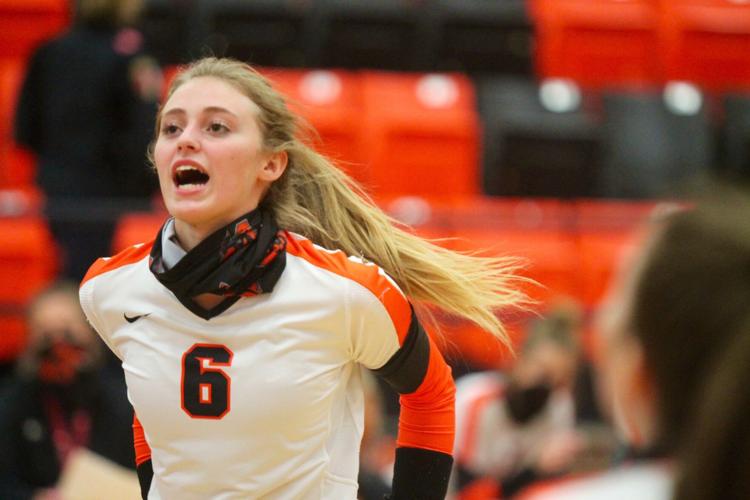 The Ladycats wasted little time dispatching Brewer on Friday in straight sets: 25-8, 25-10 and 25-17.
Lilly Taylor led the Cats in kills with 10, and Audrey Pearce and Vivian Parker were close behind with eight each. Pearce and Taylor tied for the lead in aces with three apiece. Alyssa Gribble led in blocks, and Molly Tucker led in digs. Mattie "Worker" Gantt earned her nickname by providing 25 assists, seven digs and an ace.
Aledo (14-3) plays a conference match at 5:30 p.m. Tuesday at Granbury (12-7).
Also, Aledo has rescheduled last week's game at Azle, postponed for COVID-19 concerns, to 5:30 p.m. Friday.