Weatherford sends North Crowley south in the standings
Another game, another sweep. The Lady Roos don't toy with their opponents. They go for the kills -- and the aces -- early and often and did so again on Tuesday against the North Crowley Panthers: 25-15, 25-11 and 25-19.
The Lady Roos, ranked the sixth best team in the state, are perched atop 6A Region I District 3 with an 11-0 record against conference opponents.
Senior Abbie Lane led in kill shots with 18.
This just in: The Volleyball Roundup Nickname Committee (VRNC) has responded regarding "Koo Koo Kachoo" as a proposed moniker for Lane. The VRNC is concerned about the length of the nickname and wants it shortened.
Let's see.
Abbie "Koo Koo" Lane? Makes her sound crazy. 
Abbie "Kachoo" Lane? Makes her sound asthmatic.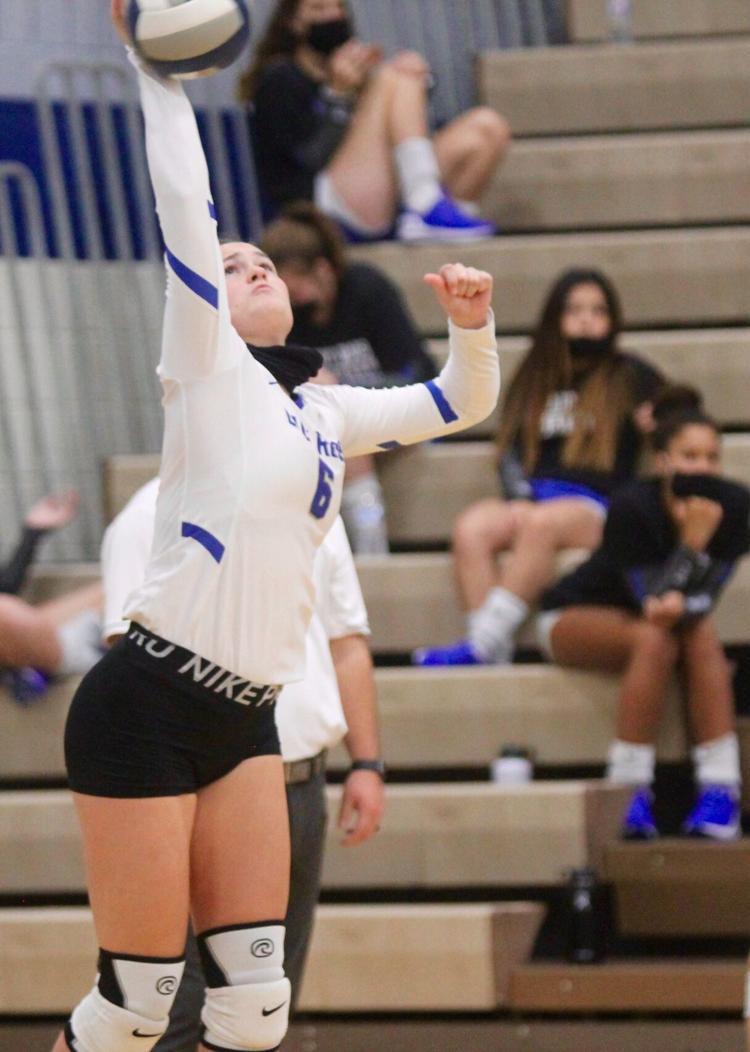 Come to think of it, Koo Koo Kachoo is a reference to the Beatles, a band that broke up several decades before Lane was even born. The committee suggested Lane's nickname reflect her magical talent on the court.
Got it!
Abbie "Cadabra" Lane.
(Whew! That bit went longer than planned but just goes to show that Volleyball Roundup treks the extra mile when covering your Lady Roos!)
Sophomore Kate Hansen continued her amazing year by slamming a dozen kill shots, and senior Lynsey Lee notched 10. Keegan O'Connor led in aces and digs in another strong outing for the junior. Fellow junior Ava Saltszgiver assisted with nine shots.
Senior Logan "Shazam!" Loran added 13 digs, a couple of aces and led the way with 32 assists.
Weatherford (17-2) plays at 7 p.m. Friday at Paschal (6-9).  
Springtown falls to Stephenville in playoffs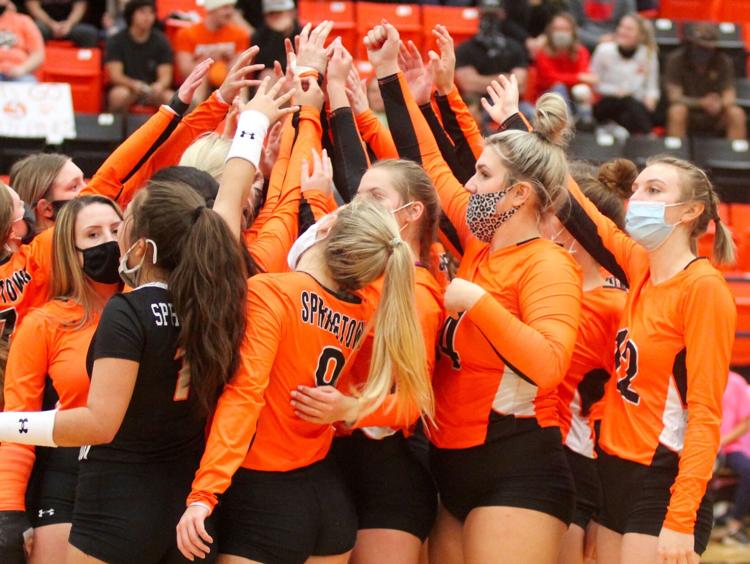 The Lady Pines ended their season in the area round on Tuesday, falling in three hard-fought sets to one of the state's strongest 4A teams, the Stephenville Yellow Jackets. 
Frantic, extended volleys and back-and-forth lead changes excited the crowd during the long game held at Aledo High School.
Springtown lost the first set by a hair, 26-28. The Lady Pines took a 5-1 lead in the second set but couldn't hang on, losing 19-25. The Pines dominated early in the third set, too, before falling 22-25.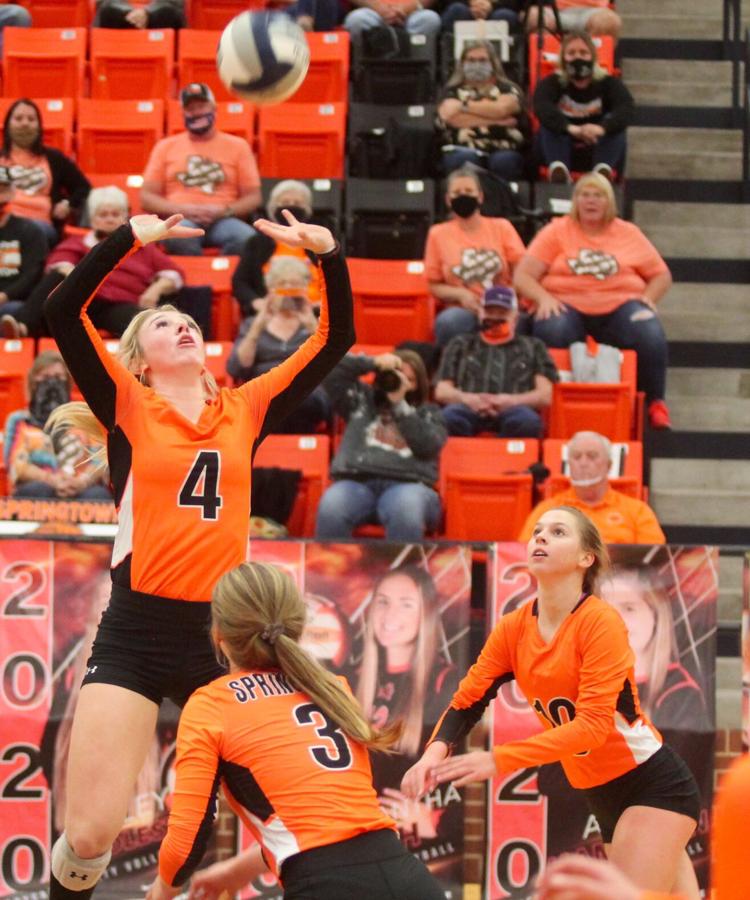 "We had a lot of self made errors through the entire match," said Head Coach Leighann Strickland. "Our ball control wasn't very good. We missed crucial points when we were missing our serves. Just offensively, we hit a lot of balls out that we normally take care of."
The Lady Pines are a young team with four seniors, only one of whom had any playoff experience. Last year, Springtown finished 0-8 and last place in its district. This season, the team finished in second with a 9-3 record, and most of the team's starters will return next year.
Junior Railey Druxman led in kills with 22 — and led by example all season  with her energetic play and court management.
Senior Rayleigh "Miss Assist" Farris earned her nickname one last time, leading in assists in her final game as a Lady Pine volleyballer.
The ebullient Emma Martinez, who did much to fire up her team during Tuesday's battle, scooped 16 digs and served a couple of aces but ended up in tears at the final buzzer. The junior gets another chance at the playoffs next year.
Springtown finished its season at 20-5 overall and poised for another strong season in 2021 with a solid cast of returning players, including Druxman, sophomore Brinklee Dauenhauer and freshman Stoli Cox.
"We had a great season this year, a great run," Strickland said. "We're fixing to get right back on that court and get ready for next season."
Aledo dominates district rival Granbury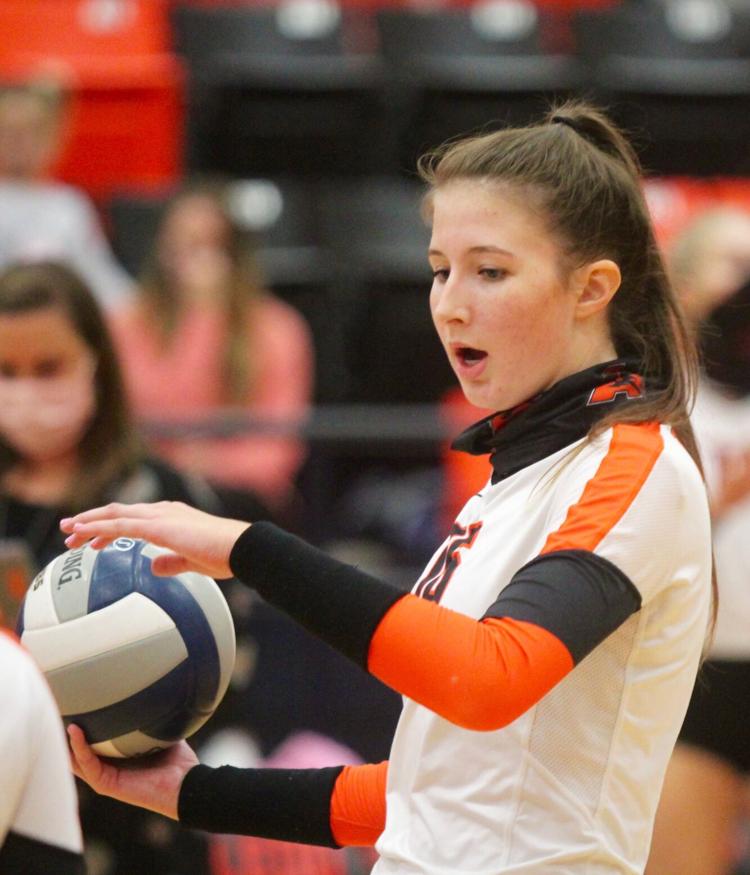 The Ladycats headed south on Tuesday and returned home winners after sweeping the Granbury Pirates in straight sets: 25-16, 25-14 and 25-20.
Audrey Pearce and Lilly Taylor recorded 10 kill shots apiece. Taylor led in digs as well with 14 and made two of the team's four blocks at the net. Mattie "Worker" Gantt led in assists with 28 and added 10 digs and a couple of aces for another strong performance.
Aledo is 6-0 in district play and ranked No. 10 in the state by the Texas Girls Coaches Association with four games remaining in the regular season.
Aledo (15-3) plays at 5:30 p.m. Friday at home against Azle (6-6). 
Poolville wins its playoff game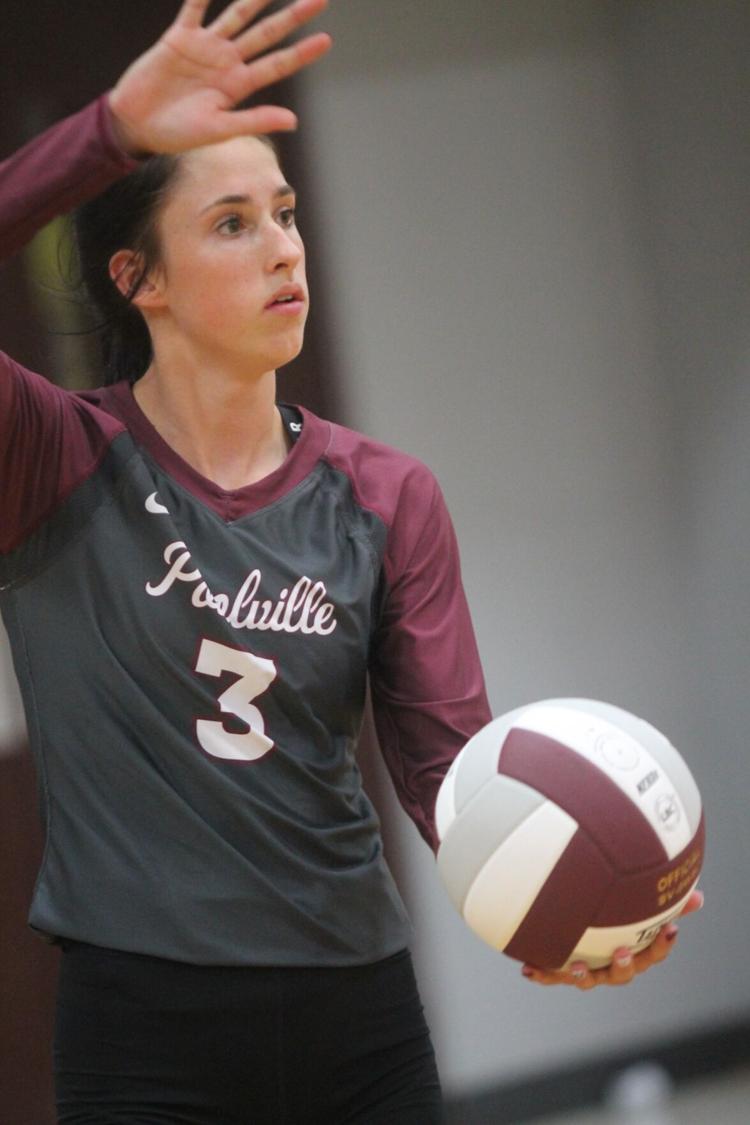 The might Monarchs of Poolville faced a tough Bruceville-Eddy in the 2A Regions 1 and 2 tournament and walked away winners. Poolville won in straight sets: 25-16, 25-6 and 25-11.
The team's seniors led the way, with Bentley Bryan recording the most  kills, Sarah Back leading in blocks, Payton Jennings making the most  assists, and Alyssa Bonaventure leading in digs and service points.
Poolville's next playoff game is at 6:30 p.m. Thursday against Archer City at Graham High School.
Strawn's super season ends
This week, the Lady Greyhounds made an important Top 10 list, coming in at No. 6 on the TGCA's survey of top teams in Texas. Strawn had won its district with a 15-4 record and sailed into the playoffs ready to make a dent. Their first opponent? Water Valley, a team that didn't make the TGCA list.
Lists don't win games, however, and the Lady Greys ran into trouble,  dropping three of four sets against the Wildcats. Strawn has a young team that benefited from playoff experience and will be back next year ready to try again. 
Peaster keeps pushing through the playoffs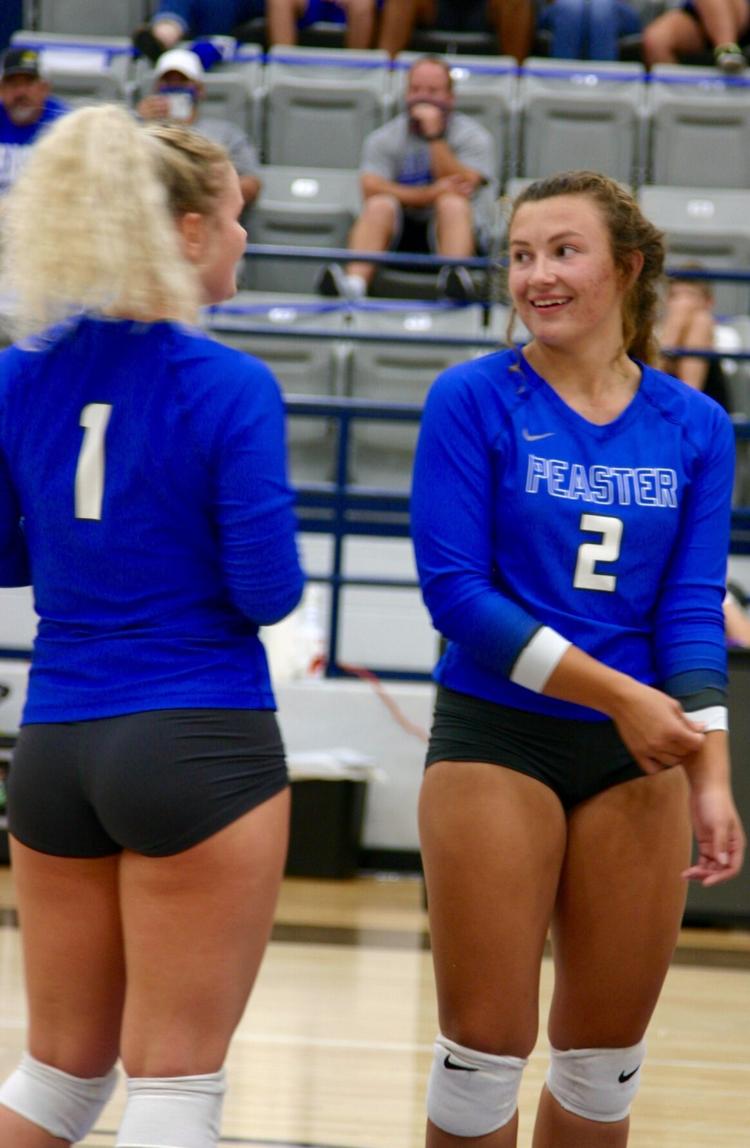 The Lady Greys won their second playoff game on Monday, toppling Crane in straight sets: 25-22, 25-13 and 25-17.
Peaster has enjoyed a remarkable season, winning its district over strong competition from Brock and Millsap.
Peaster (20-4) plays at 11 a.m. Saturday against the Holliday Eagles (22-4) at Jacksboro High School.
Graford loses playoff battle to Gold-Burg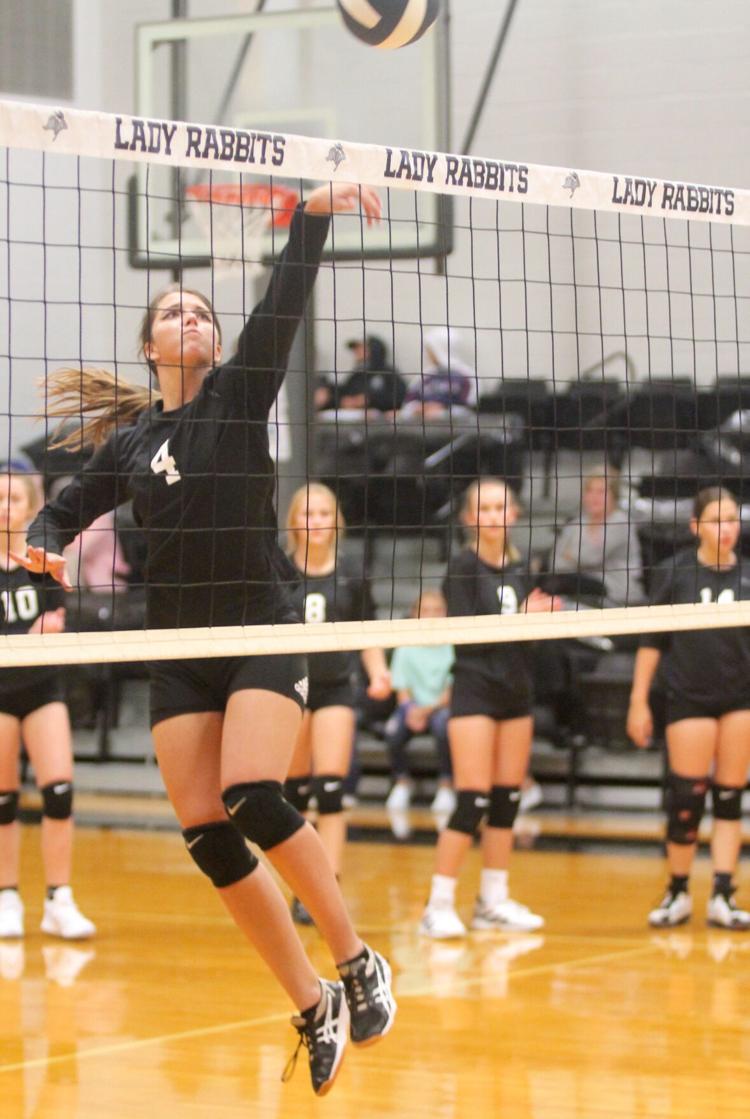 The Lady Rabbits saw their season end after losing three of four sets to the Gold-Burg Bears on Tuesday. The score tells the tale of a difficult fight that slipped away: 23-25, 25-21, 17-25 and 18-25.
Graford closes out the year at 10-14 after finishing second in 1A Region II District 10.
Weatherford Christian readying for the playoffs
The Lady Lions won their final game of the regular season against Denton Calvary Academy in straight sets. The win didn't come easy, as the score attests: 25-22, 27-25 and 25-20. Still, that's the kind of game that helps prepare a team for a playoff run, which will begin soon for the Lions.
Isabel McKamey led in kills with 12, followed by Kylie Keis with 11. McKamey and Keis combined to receive 29 serves. Lexi Rodriguez served half of the team's eight aces, added nine digs and led the team in assists. Ali Lee recorded all of the team's blocks at the net.