Weatherford pummels Paschal
The Lady Roos won in straight sets — 25-15, 25-13 and 25-12 — to maintain their lock on first place with two games remaining in the regular season.
Abbie "Cadabra" Lane nailed 14 kills to lead Weatherford, followed by Kate Hansen with 11 and Lauren Lee with seven.
Logan "Shazam!" Loran led in assists with 32 and aces with two and added 14 digs.
Keegan O'Connor led in digs with 17.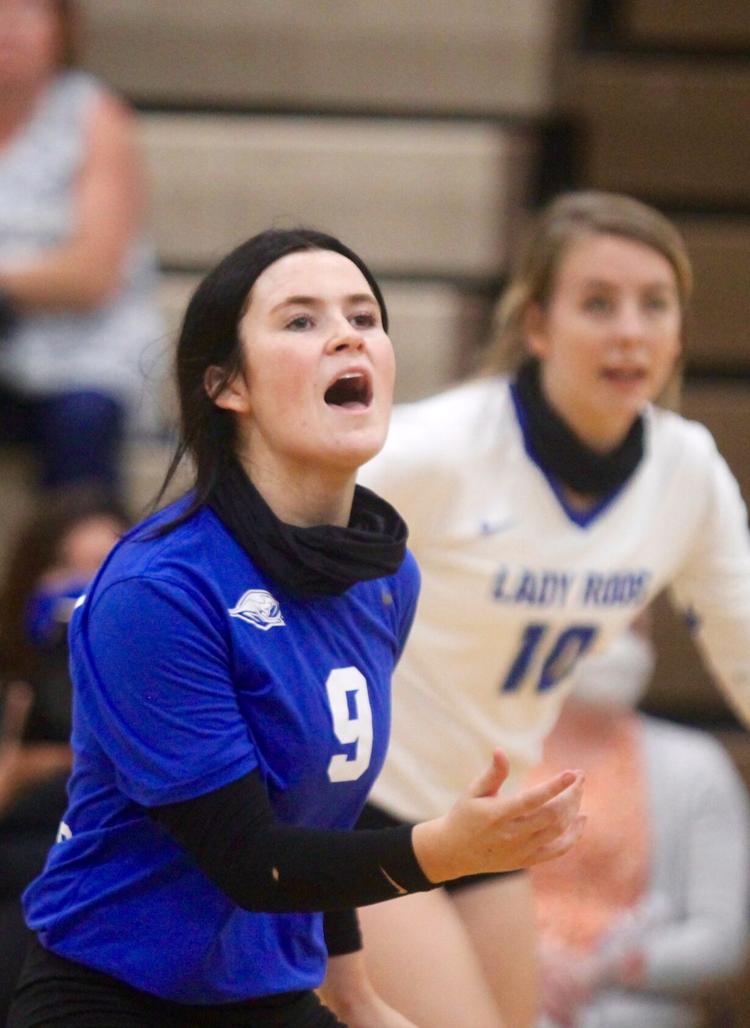 Kate Hansen blocked six shots at the net, and Kayleigh Bateman added a couple of blocks as well.
Weatherford is undefeated in district play, 18-2 overall and a powerful presence in state volleyball — currently ranked sixth best in Texas in 6A ball.
Weatherford (18-2) plays at 7 p.m. Tuesday at home against L.D. Bell (7-11). 
Aledo hammers Azle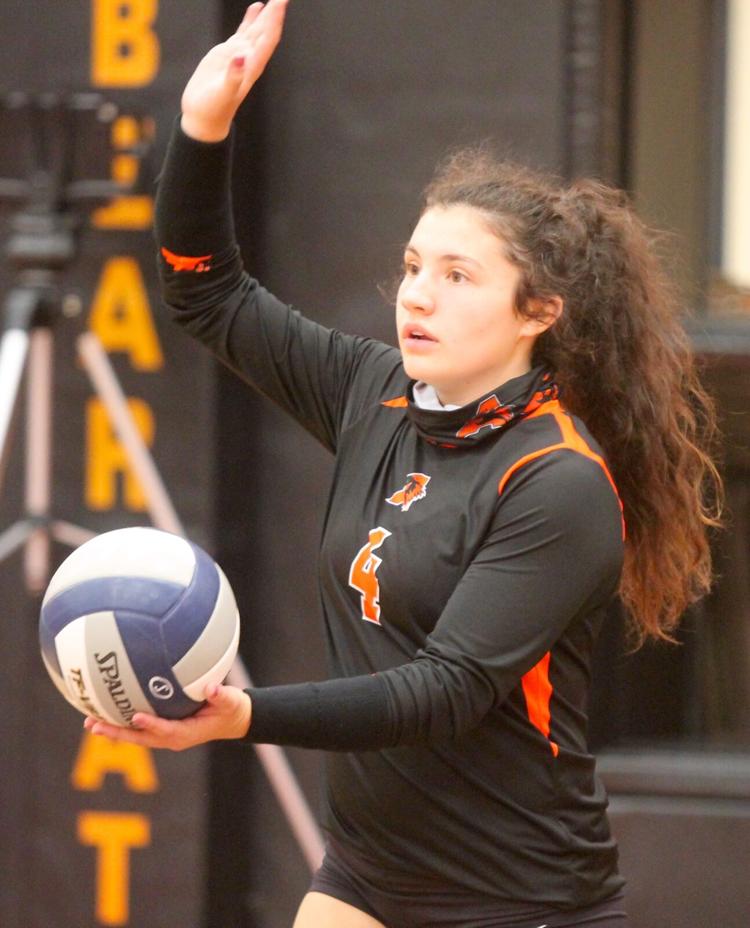 The Ladycats swept the Hornets in straight sets 25-15, 25-16 and 25-14.
Lilly Taylor led Aledo in kills with 11, slammed an ace, blocked a couple of shot, recorded 10 digs and received four serves for her usual strong performance.
Audrey Pearce made her presence known with eight kills, two blocks and three digs. Mattie "Worker" Gantt earned 30 of the team's 37 assists and added 14 digs and four kills. Abby Thompson led with 19 digs.
Aledo (18-3) plays at 5:30 p.m. Tuesday at home against Rider (17-4), the team currently in second place behind Aledo. 
Poolville tops Archer City in playoff match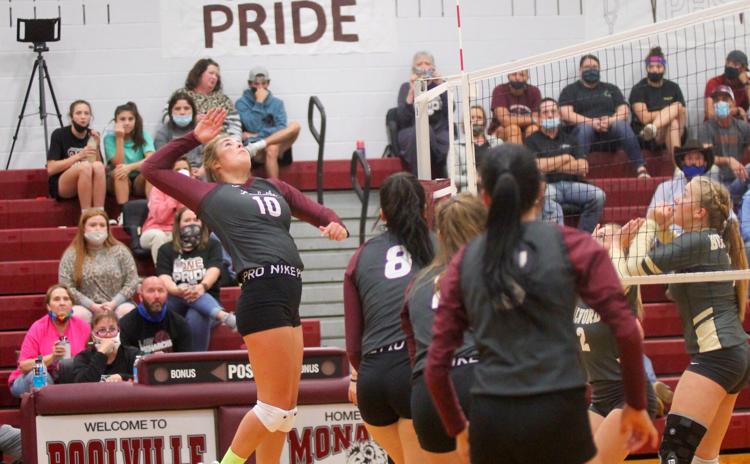 The mighty Monarchs of Poolville beat the Archer City Wildcats in three of four sets on Thursday. Poolville Head Coach Kendal Bracy described the contest as "hard fought," as the scoring attests: 25-23, 22-25, 25-20 and 25-15.
Bentley Bryan led with 16 kills, followed by Brooklyn Hensley with 14. Hensley led in digs as well. Payton Jennings led in assists, and Sarah Back led in blocks. 
Next up is the regional semi finals.
Poolville (26-3) will play at 7 tonight, Monday, against Bremond (17-1) at Burleson Centennial High School. 
Weatherford Christian prepares for postseason
After enjoying a bye during the first week of the playoffs, the Weatherford Christian Lions are ready to reclaim the hard court. They went 8-1 to win their district in a spectacular season under Head Coach Jessica Morgan in just her second year at the school and sashay into the postseason.  
Weatherford Christian (12-2) play at 6 p.m. Tuesday at home against First Baptist Academy of Dallas (2-2), a team that played a short schedule this year.
Peaster comes up short in the playoffs
The Lady Greys took eager hearts and a 20-4 record to the state volleyball championship tournament but lost a heartbreaker in their opening game. Peaster dropped three of five sets to the Holliday Eagles and saw their playoff push fall short: 23-25,25-17, 25-14, 22-25 and 6-15.