Lady Roos own first place
Big bad Boswell hosted Weatherford in a battle to see which team would take sole possession of first place on Tuesday. 
Victors! Thy name is Lady Roo!
The good gals won in straight sets: 25-23, 25-21 and 25-19.
Both teams had been undefeated in district with identical 6-0 records until the Lady Roos barged into Fort Worth and stole the lead. Weatherford's Abbie Lane took control early with timely kill shots, and Logan "Shazam!" Loran came on strong at the end of the first set with the score tied at 23.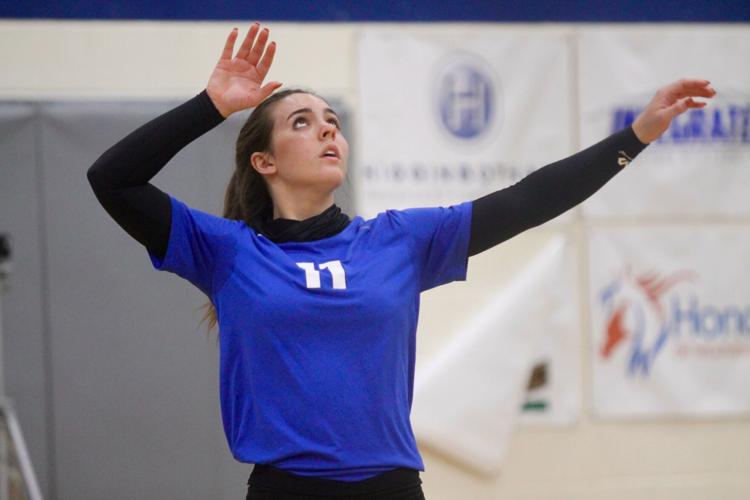 The Roos were tested in the second set after falling into a six-point deficit. Then, Riess Griffith began serving and sparked a turnaround that was sealed by Lane and Loran kill shots.
Weatherford fell behind 10-14 in the third before catching momentum with Lane serving. The Lady Roos put the final nail in the Boswell's coffin with a Lane kill shot.
"It was a good win on the road," said Head Coach Nicholas Gay. "Our team came prepared, and we accomplished all of our goals in the process. We wanted to start fast and win the first set. We also wanted to bring energy to the court. The on-court and bench players were key pieces of that. And then we wanted to stick to the game plan of attack and be the best serving and passing team, which we were able to do."
Prior to the game, the Texas Girls Coaches Association was ranking Boswell at No. 3 in the state among 6A schools, while Weatherford was pegged at No. 21. Those numbers will change soon.
"Now, we are in the driver's seat of the district standings and continue to look forward and get better everyday in practice," Gay said.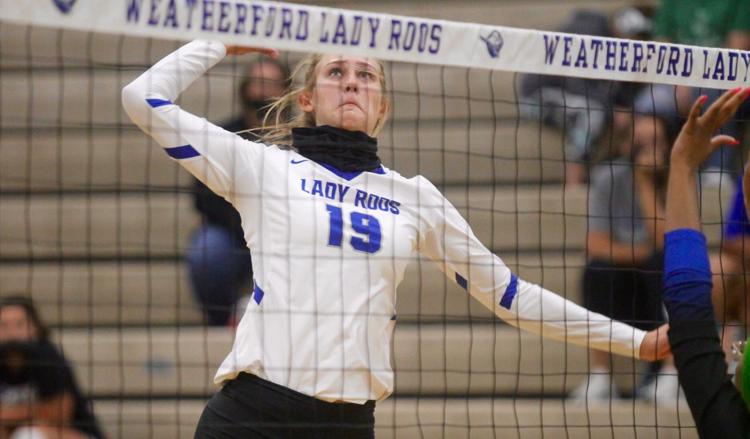 The Lady Roos go from facing the district's (second) best team to the tail dragger. Weatherford (13-2) plays at 7 p.m. Friday at home against the Haltom Buffalos (4-7), a team that is winless in district play after seven games.
It's the annual Pink Out Game, with the girls wearing pink to honor cancer awareness. They will present a check to the Parker County Health Foundation at the game. Breast cancer survivors and family members and those currently going through the fight are encouraged to attend the game.
"We will have a wall of honor and courage as well as the gym decorated in pink," Gay said.
Mineral Wells falls to Graham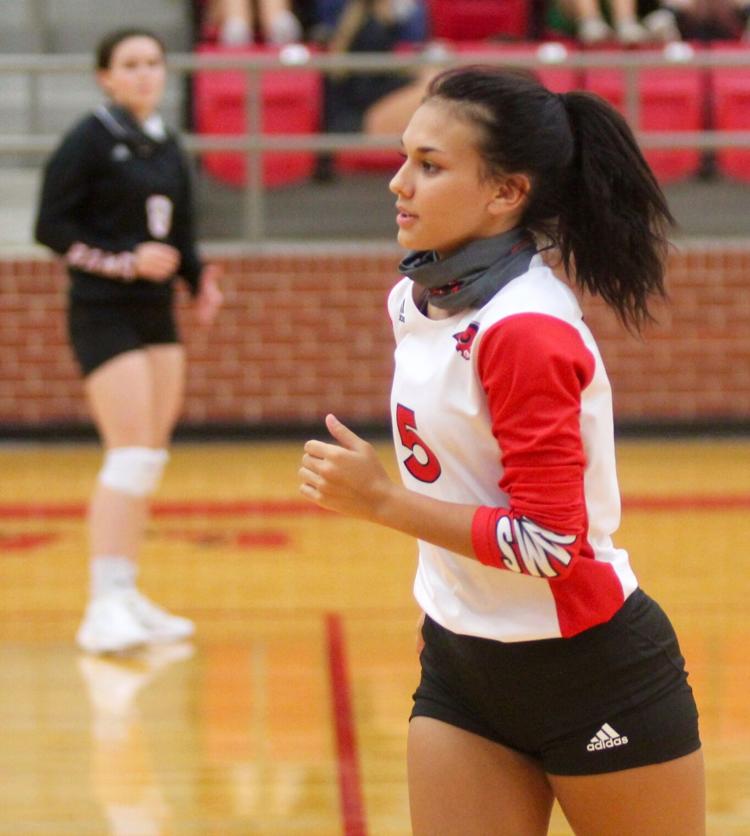 The Lady Rams hosted one of the state's best teams on Friday and were swept in three sets despite dogged performances. Final tally: 12-25, 13-25 and 10-25.
Mineral Wells will play one more game this season and most likely finish in fourth place in district unless they lose on Friday and Hirschi wins, in which case they will fall to fifth.
Mineral Wells (8-13) plays at 4:30 p.m. Friday at Burkburnett (3-11).
Aledo cancels at Azle
The Ladycats (11-3) missed their home conference game against the Hornets on Tuesday due to COVID-19 concerns at Aledo's campus. The Ladycats had been dominating its district schedule and sitting alone in first place with a 2-0 record. Aledo has rescheduled its game at Azle for Nov. 5 and will be back on the court for its next regularly scheduled game. 
Aledo plays at 5:30 p.m. Friday at Rider (13-3), the team currently tied with the Ladycats for first place in 5A Region I District 5.
Springtown decks Bridgeport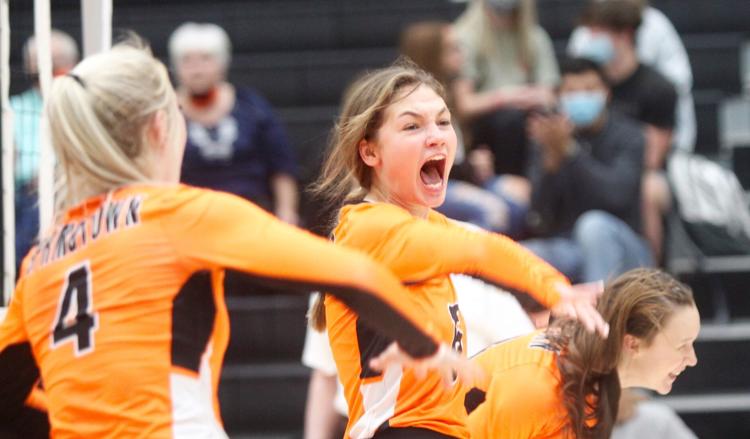 The Lady Pines savaged a district opponent on Tuesday, sending the Bulls  home in straight sets: 25-19, 25-15 and 25-10.
Railey Druxman and Rayleigh Farris led the way, nailing 22 kill shots between them. Druxman, always a force, led in aces and digs as well. Skylar Holland and Farris notched 27 assists between them, and Tegan Burdick blocked the most balls.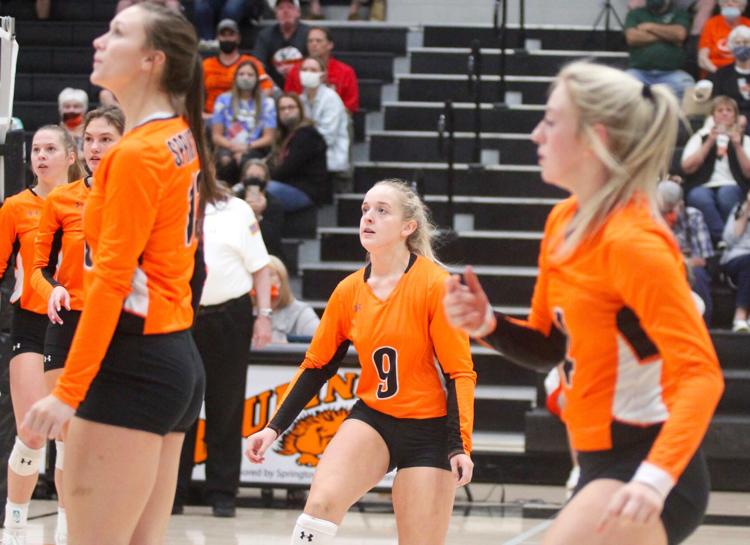 Springtown is guaranteed a playoff spot as a third seed, but will have a chance to knock off the second place team in the final game of the regular season. It won't be easy — Krum is among the best in the state and currently ranked at No. 15 in the state compared to Springtown at No. 25, according to the Texas Girls Coaches Association.
Springtown (17-4) plays at 5 p.m. Friday at Krum (21-4).
Poolville knocks off Chico
The mighty Monarchs were on a roll, sweeping their last 11 opponents in straight sets.
Make that their last 12 opponents. 
Poolville traveled to Chico and won 25-22, 25-21 and 25-16.
 The Monarchs have clinched their fifth consecutive district championship with one game remaining in the regular season and will enter the playoffs ranked among the state's Top 10 teams in 1A.
Poolville (22-3) plays at 5:30 p.m. Friday at Alvord (13-9).
Brock booms Bangs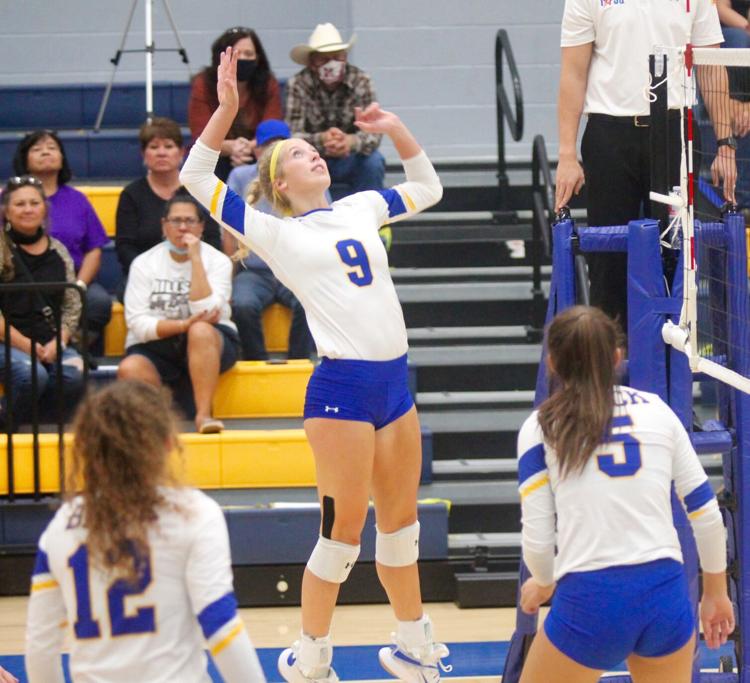 The Lady Eagles swept their fifth team in a row on Tuesday, upending Bangs 25-14, 25-11 and 25-13.
Ava Tanner led in, well, just about everything: kills, aces, blocks, digs and serves received. Rian Brunner slammed seven kill shots and a couple of blocks, and Marlee Garcia led in assists with 19, followed by Kylie Hoster with 11.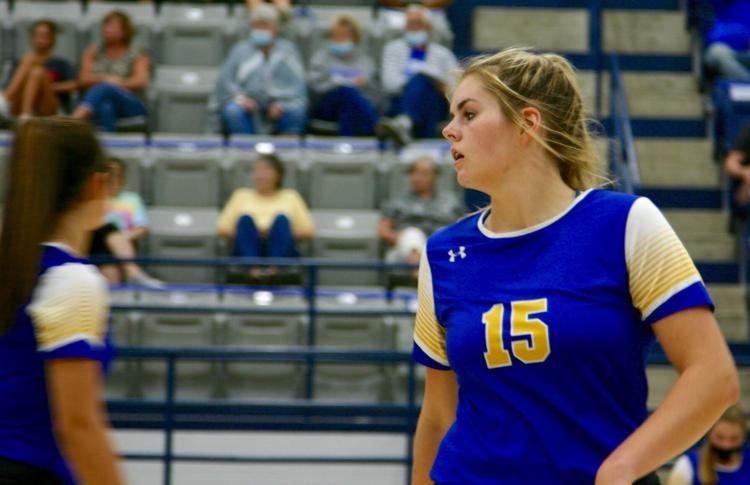 The Lady Eagles are currently in second place in district behind Peaster with one game remaining before playoffs. The team isn't currently ranked in the TGCA's Top 25 but might surprise people once playoffs begin. The Lady Eagles are scrappy.
Brock (15-10) plays at noon Saturday at Comanche (0-9).
Millsap vs Dublin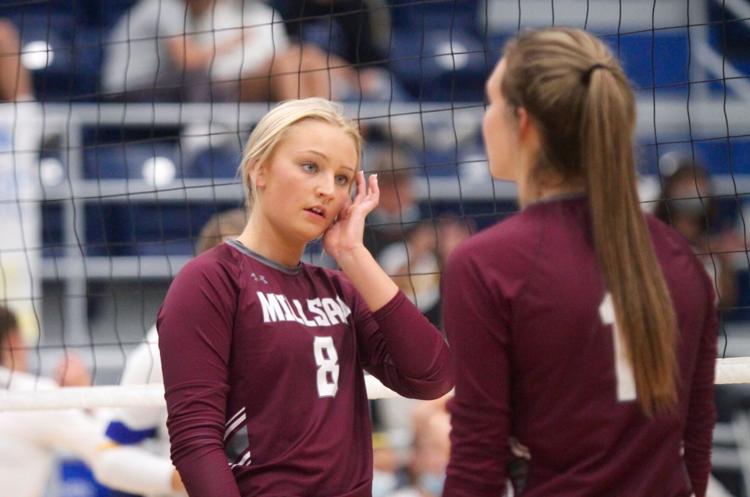 The Lady Bulldogs swept Dublin on Tuesday in their last home game of the regular season: 25-20, 25-21 and 25-11.
The win helps wash out the bitter taste from last week's loss to Brock and puts Millsap one game away from starting its playoff run.
Alexis Mejia led Millsap in aces with four and added 10 digs. Baylee Chriestenson and Taylor Cotton combined for 13 kill shots, and Chriestenson added seven assists. Loren Morazzano blocked three balls at the net. Jolee "Fab Fresh" Van Dyke led with 11 assists.
Millsap (8-4) plays at 4 p.m. Friday at Early (3-11).
Strawn muscles Moran
The Lady Greys maintain an iron lock on first place in 1A Region I District 6, most recently knocking off Moran in straight sets. That leaves one final victim, er, opponent to face before playoffs.
Strawn Head Coach Denise Lee said her team will not overlook anyone this season, including what amounts to a mathematically meaningless final game against Newcastle.
"We are excited about playoffs but taking it game by game," Lee said. 
Strawn (14-3) plays at 10 a.m. Saturday at home against Newcastle (3-3).
Peaster ready to put a bow on it
The Lady Greyhounds are among the most feared volleyballers in 3A and eager to march into the playoffs. First, though, they will ride their eight-game win streak into the final game of the regular season and earn their district crown.
Peaster (16-3) plays at 11 a.m. Saturday at home against Dublin (9-12).
Graford ready for playoffs
The Lady Rabbits (10-11) have clinched a district title heading into their regular season finale — and it's Senior Night.
Graford (10-11) plays at 5 p.m. Friday at home against Lindsay (12-5).
Trinity Christian loses final match
The Lady Eagles played long and hard but came up short after five sets against Victory Baptist Academy in the final game of the season: 25-15, 16-25, 21-25, 25-16 and 14-16.
Weatherford Christian at Texoma
Weatherford (8-2) plays at 6 p.m. Thursday on the road at Texoma Christian (0-3).
The Lady Lions play two more regular season games.
Community Christian takes on Victory Baptist
The Warriors (5-5) play at 6 p.m. Thursday at home against district leader Victory Baptist Academy (13-2).