Weatherford nails two Ws
The Lady Roos won two games over the weekend, toppling both Amarillo and Granbury in straight sets and boosting its record to a perfect 3-0.
In its first game against the Amarillo Sandies, the Roos won 25-17, 25-22 and 25-13 behind the strong play of Abbie Lane (11 kills), Kayleigh Bateman (five aces), Kate Hansen (three blocks) and Keegan O'Connor (14 digs).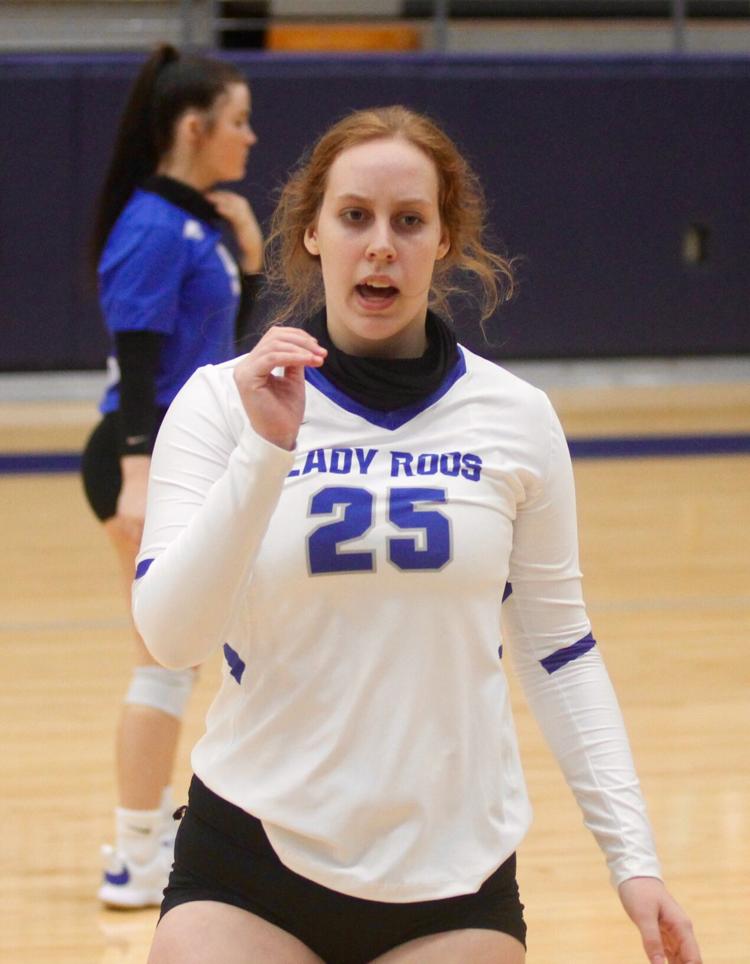 Against Granbury, the Roos won 25-17, 25-14 and 25-21. O'Connor, a junior, led the team in digs again with 10. Logan Loran added 16 assists.
Next up, Weatherford (3-0) plays an away game at 6:30 p.m. Tuesday at Boyd (2-1).
Aledo wins two, too
The Ladycats fought long and hard to win two games over the weekend. Aledo faced off with Guyer on Friday and overcame a slow start to win three of five tough sets: 16-25, 29-27, 28-30, 25-20 and 15-13. 
Aledo senior Lilly Taylor slammed 22 kills and added 19 digs and two blocks. Ashley Campbell led the team with four blocks.
The next day, the Ladycats faced Wylie and again won three of five sets: 25-19, 25-17, 21-25, 24-26 and 15-13. There are no quitters on the Ladycats, obviously.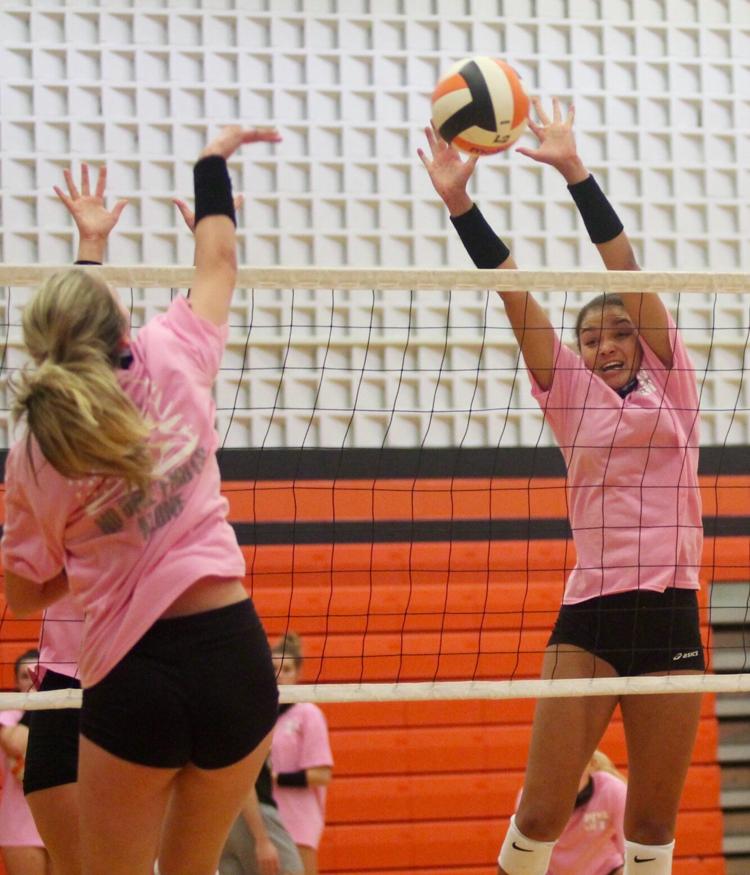 The long games led to high numbers in the statistics department. Taylor again led the team in kills (22) and added four blocks and 20 digs. Mattie Gantt served up three aces, and Audrey Pearce blocked five balls. Molly Tucker led the team with 31 digs, followed by Abby Thompson  with 21. Addison Denbow added (18). Gantt added a remarkable 45 assists.
Aledo (3-0) plays an away game on Tuesday at Wylie East (3-1).
Brock is booming
The Eagles were off this weekend but have been playing shutout ball recently, sweeping their last three opponents in straight sets.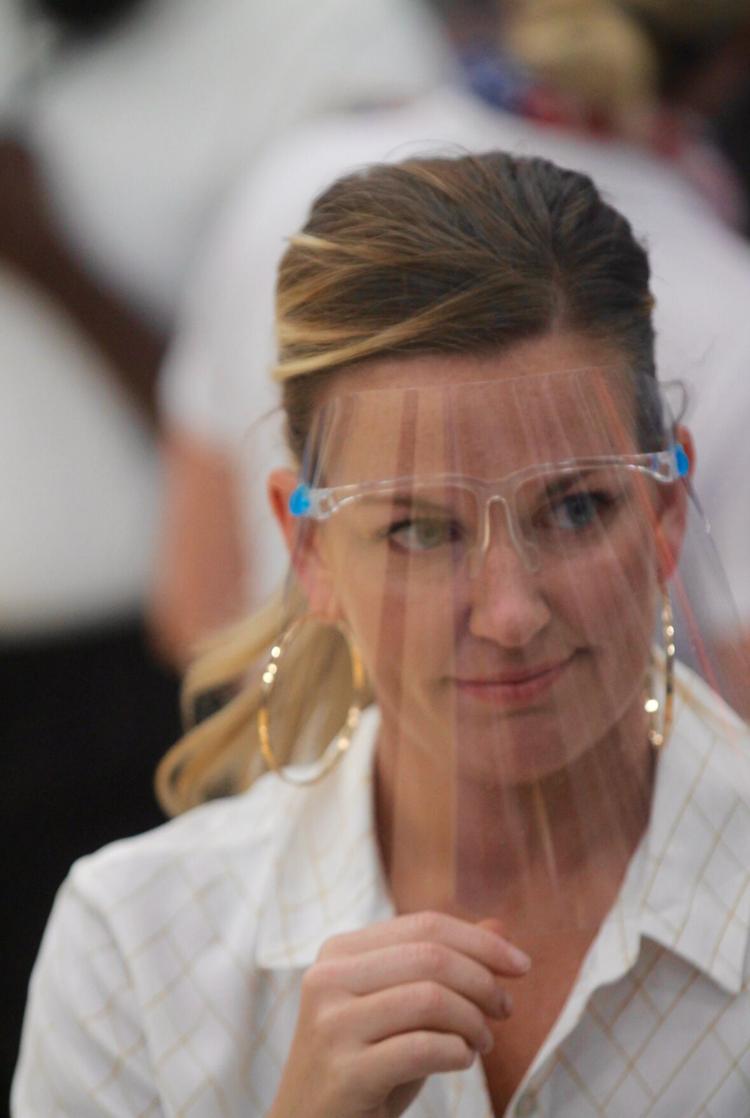 Brock (7-9) plays a home gain at 6:30 p.m. Tuesday against Millsap (8-7).
Mineral Wells postponed
Sports at Mineral Wells High School have been postponed for a couple of weeks due to a high number of COVID-19 cases on campus.
Springtown back in the win column
The Porcupines returned to form after last week's bitter loss to the undefeated and highly ranked Decatur Eagles. Over the weekend, Springtown defeated Lake Worth in straight sets: 25-15, 25-15 and 25-13.
Railey Druxman, who is having an incredible season, led the team in kills (18), digs (nine) and aces (four) and added two assists. Rayleigh Farris led in assists, as usual, with 16, and Skylar Holland added seven of her own.
Springtown (10-2) is off on Tuesday and plays next at 4:30 p.m. Friday at home against Bridgeport (10-4).
Poolville says no to St. Jo
The Poolville Monarchs swept Saint Jo in three sets: 25-21, 25-18 and 25-14. Sarah Back and Bentley Bryan led the Monarchs with 12 kills each, and Bryan also led with 4 blocks. Alyssa Bonaventure led in digs, and Payton Jennings led in assists. Lexi Heiser led in service points.
Poolville is 4-0 in district play and like a team on a mission.
The Monarchs (13-3) play at 5 p.m. Tuesday at Forestburg (0-4).
Millsap commandeers Comanche
Millsap beat Comanche without much difficulty: 25-13, 25-12 and 25-16.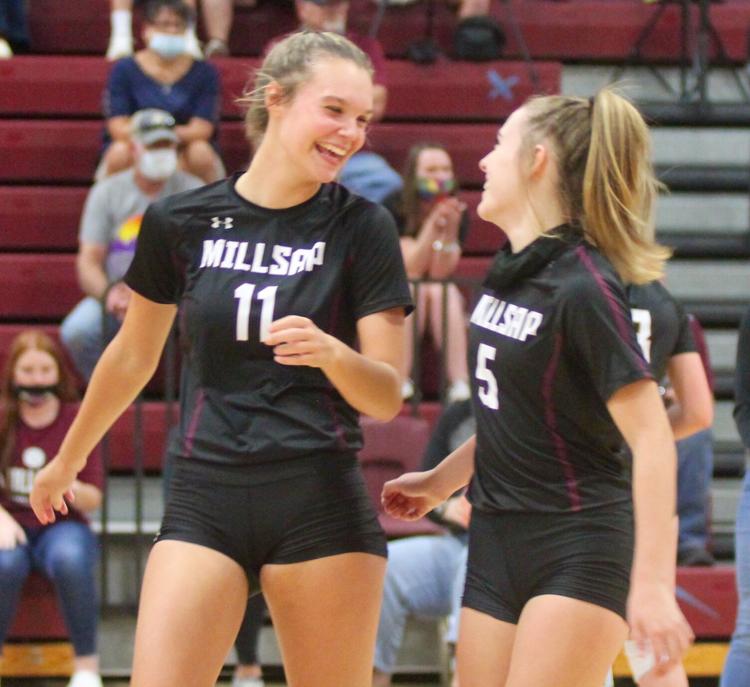 Leading the Lady Dogs in aces was Alexis Mejia with four followed by Jolee Van Dyke with three. Mejia also led in digs with 16, while Van Dykle tallied 12 assists. Stephanie Sargood led in kills with 11. Kennedy Burkhall (eight) Baylee Chriestenson (five) Loren Morazzano (five) were close behind in kills. Chriestenson led in assists.
Millsap (8-7) hits the road next to play at 6:30 p.m. Tuesday at Brock (7-9).