Weatherford wins two of three
The Lady Roos had a busy and productive weekend playing three matches against three different teams.
On Friday, the Roos defeated Cedar Hill in straight sets: 25-12, 25-12 and 25-13. The team's seniors were on fire, with Abbie Lane and Lynsey Lee garnering 23 kills between them, and Logan Loran adding 24 assists. Keegan O'Connor, a junior, led the team in digs with 10 and aces with eight.
On Saturday, the Lady Roos beat Rockwall in straight sets: 25-17, 25-17 and 25-21. Once again, Lane led in kills with 10 and aces with two. Loran led with 22 assists followed by Ava Saltzgiver with 14. O'Connor tallied 14 digs, and Lee was close behind with 12.
Later that day, Weatherford squared off against Aledo and met its match finally, dropping three of four sets despite a remarkable game by Loran, who led the team in digs (23) and assists (28).
Weatherford (6-2) travels to play Haltom (4-0) at 7:30 p.m. Tuesday at the Buffalos gym.
Aledo stings Yellowjackets
The Ladycats won in straight sets against Rockwall on Saturday in a non-conference match: 25-14, 25-14 and 25-15. Audrey Pearce and Lilly Taylor led in kills with seven each, and Pearce led in blocks with six. Abby Thompson added nine digs. Mattie "Worker" Gantt led with 16 assists.
Aledo (6-1) plays at 6 p.m. Tuesday at home against Cooper (3-2).
Mineral Wells is back
After two weeks of postponed games due to COVID-19 cases at the school, the Mineral Wells Rams are ready to return to action.
Mineral Wells (6-6) plays at 5:30 p.m. Tuesday at home against Burkburnett (2-6).
Brock slays Dragons
The Eagles won in straight sets — 25-6, 26-24 and 25-11 — while playing Bangs over the weekend, making three sweeps in the past three games for Brock.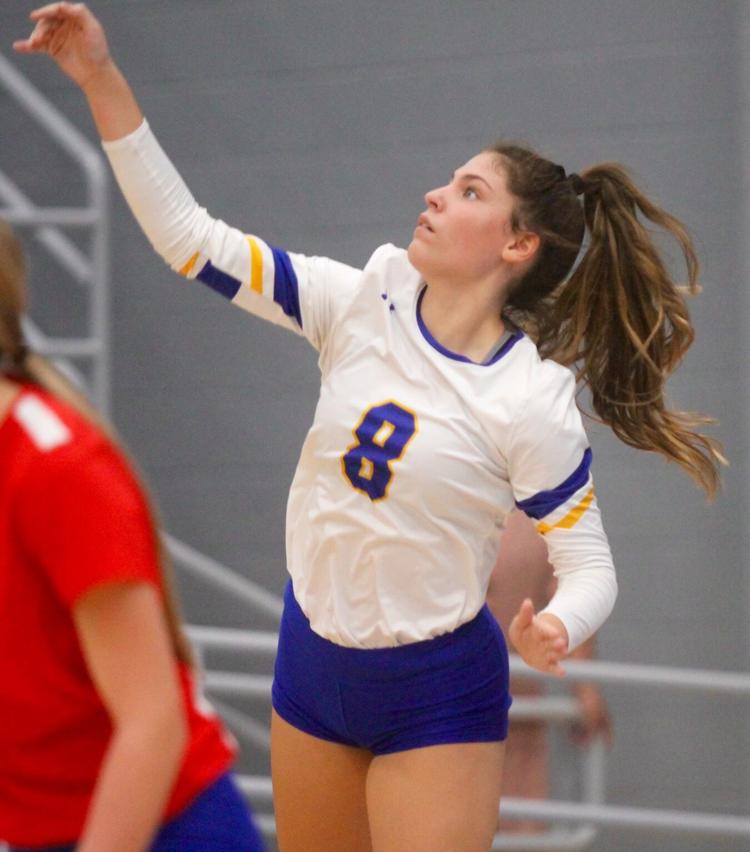 Ava Tanner led in kills and blocks as she continues to guide her team to victories along with plenty of help from Ellason Felts, Rian Brunner, Kylie Hoster, Hailey Little, Marlee Garcia and others.
Brock (9-9) plays a home game at 6:30 p.m. Tuesday against struggling Comanche (0-6).
Springtown keeps winning
The Lady Pines met a fierce foe on Friday but still came out a winner, taking three of five sets against Bridgeport: 19-25, 25-20, 20-25, 25-22 and 15-6.
Railey Druxman was on fire as usual, leading in kills (25), digs (19) and aces (5) while adding eight assists and a block. Rayleigh "Miss Assist" Farris led in blocks with 14. Trinity Trice added 17 digs, followed by Brinklee Dauenhaur with 14. 
Springtown (12-2) plays a powerhouse Krum team (17-3) at 5 p.m. Tuesday at home.
Millsap bites Dublin
After losing a tight first set, the Lady Dogs won three in a row to defeat Dublin on Saturday: 21-25, 25-8, 25-20 and 25-11.
"We started off making lots of errors, which would cost us the first set," Springtown Head Coach Leighann Stickland said. "But we quickly gathered ourselves and kept our composure."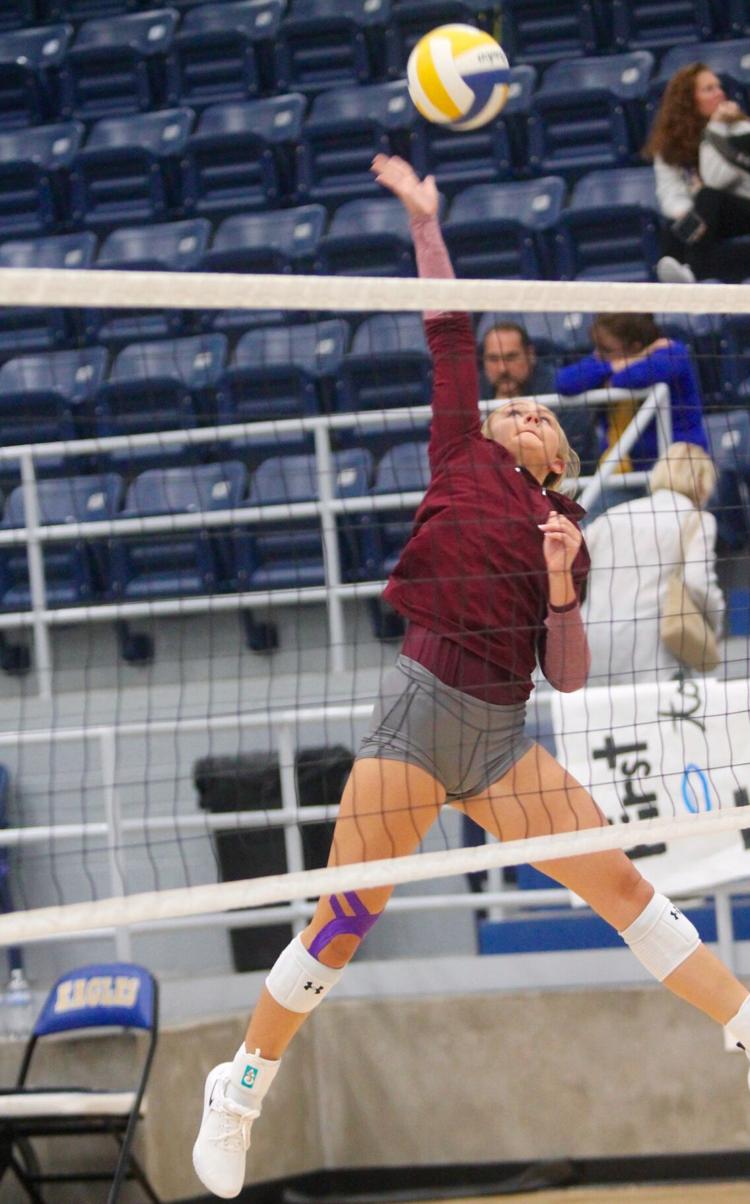 Millsap slammed aces aplenty, led by Alexis Mejia and Jolee Van Dyke with five each and three more by Kennedy Burkhall. Mejia also led in digs with 19, followed by Burkhall with 12. Stephanie Sargood led in kills with eight, and Loren Morazzano added three blocks. Van Dyke recorded 16 assists, and Baylee Chriestenson notched 15.
Millsap (9-8) plays at 6:30 p.m. Tuesday at home against Early (2-8).
Poolville back in action
The mighty Monarchs enjoyed a weekend off and are ready to keep on winning.
Poolville (14-3) plays at 6 p.m. Tuesday against Alvord (8-7) at home in a district match.
Strawn flexing muscles
The Lady Greyhounds have won six in a row and are well rested after a week off.
Strawn (9-2) plays at 6:30 p.m. Tuesday at Hawley (6-5).
Perrin-Whitt resumes play
After a week off, the Pirates return to action and hope to improve their record after five straight losses.
Perrin-Whitt (2-8) plays at 5 p.m. Tuesday at home against Saint Jo (2-4).
Peaster is tough
The Peaster Greyhounds aren't unbeatable, but they've won their last four games by three-set sweeps and are playing inspired volleyball.
Peaster (12-3) plays at 5:30 p.m. Tuesday on the road against Dublin (7-8).