The following are results from Friday and Saturday's volleyball games:
Brock peppers Dublin
The Eagles redeemed themselves after being swept by Peaster early last week, roaring into Saturday's game with Dublin and sweeping them in straight sets: 25-12, 25-16 and 25-4. 
Ava Tanner served six aces and notched six kills, six digs and two blocks. Marlee Garcia led the team with 13 assists.
The Eagles (5-9) play an away game at 6:30 p.m. Tuesday at Early (2-4).
Poolville beats Graford
The mighty Monarchs beat the Rabbits in straight sets on Saturday: 25-5, 25-8 and 25-17.
Poolville has dominated most of its opponents this season and boasts a 2-0 record in district play. Seniors Bentley Bryan and Sarah Back led the team with nine kills against Graford, and Clara Tunnell led in blocks. Alyssa Bonaventure had the most digs, while Payton Jennings led in assists.
The Monarchs (11-3) play a home game at 5 p.m. Tuesday against Perrin-Whitt (2-6). 
Graford is 1-1 in district play and hoping to improve its record against struggling Chico. Graford (7-4) plays at 5 p.m. Tuesday at home against the Dragons (1-5).
Millsap sweeps Bangs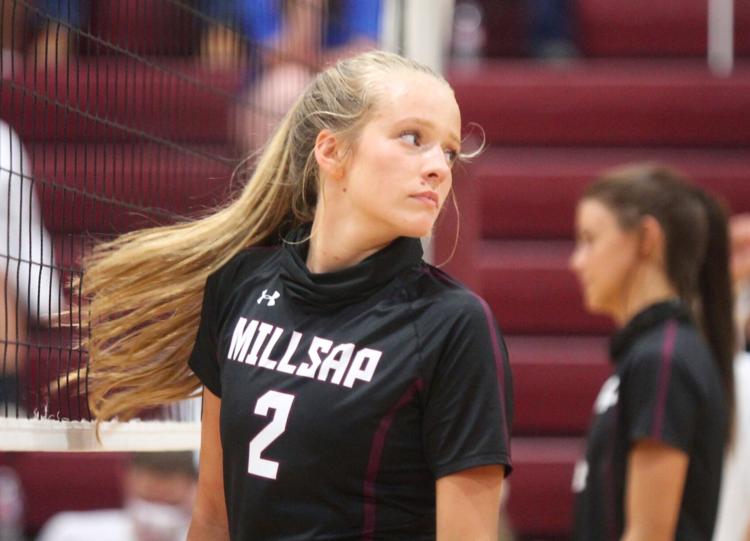 Millsap had little trouble defeating Bangs in straight sets on Saturday: 25-14, 25-18 and 25-14. This marked the Bulldogs' second win in district. Baylee Chriestenson, Rylee Ashley and Jolee Van Dyke scored three aces each. Kennedy Burkhall led in kills with 10 and added 13 digs. Chriestenson led in assists with 16, and Van Dyke tallied 13 of her own.
Millsap (6-6) hits the road to take on a powerful Peaster (9-3) at 6:30 p.m. Tuesday in the Greyhounds' gym.
Mineral Wells fells Wichita Falls
The Lady Rams looked strong during three hard-won sets against Wichita Falls on Friday: 25-18, 27-25 and 25-16.
Next up for Mineral Wells (5-5), the Rams travel to Brewer to take on the unproven Bears (0-0) at 6:30 p.m. Tuesday.
Springtown hopes to improve record
The Porcupines are off on Tuesday but face their toughest opponent yet when they return to the court.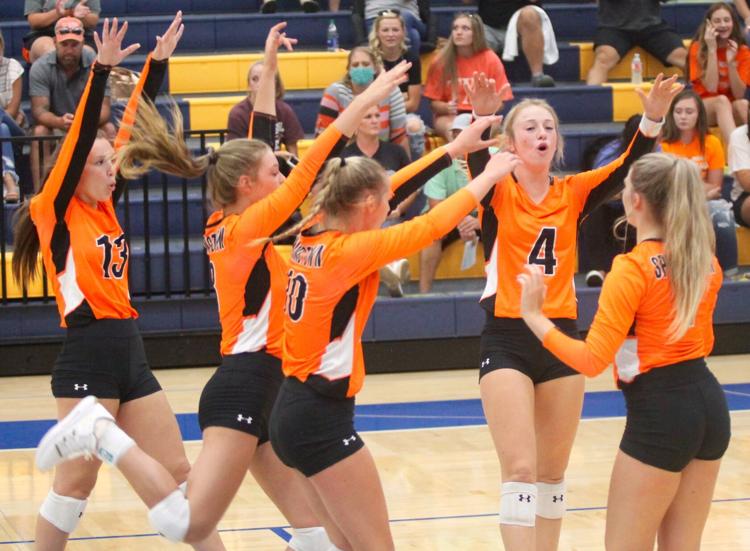 The Lady Pines (9-1) travel to Decatur to challenge the Eagles (13-0), a team ranked second best in Texas and third best nationwide. The game is at 5 p.m. Friday in Decatur.