In your face, COVID-19! The first games of 2020 occurred last Friday without any major health incidents to report in this craziest of years. Spectators distanced themselves in half-empty stadiums and wore masks. So did the coaches, players, cheerleaders, band members and drill teams.
The games were exciting and fun despite all the changes, and this season is going to rock and roll just fine.
Now comes Week Two with the area's smaller schools trying to gauge what kind of seasons they might have.
The 5A Aledo Bearcats and 6A Weatherford Kangaroos, along with Trinity Christian and Weatherford Christian private schools, begin their seasons on the final Friday of this month.
One theme surfaced quickly — Brock is the team to beat in 3A ball. 
Brock vs Nevada Community
7:30 p.m. Friday at Eagles Stadium
Players to Watch: QB Jaxon Gleaton, RB Cash Jones, OL DE Nace Washington, DT Chase Webster, K Tatum Saathoff.
Key Facts: Brock should be licking its chops at the thought of facing Nevada Community at home after pulverizing the Bushland Falcons 55-7 in Week One. Brock's veteran roster appears intent on claiming the state title it hasn't held since 2015. That Falcons team was no pushover — Bushland is favored to win its district. The biggest question mark coming into the season was whether the Eagles secondary could contain the opposing teams' best wideouts. Uh, check that box — Brock's defense came close to shutting down the Falcon's heralded quarterback Coleman Junell. 
Coaches: Brock —Chad Worrell. Nevada Community — Dustin Blann.
State Rankings: Brock — 58. Nevada Community — 681.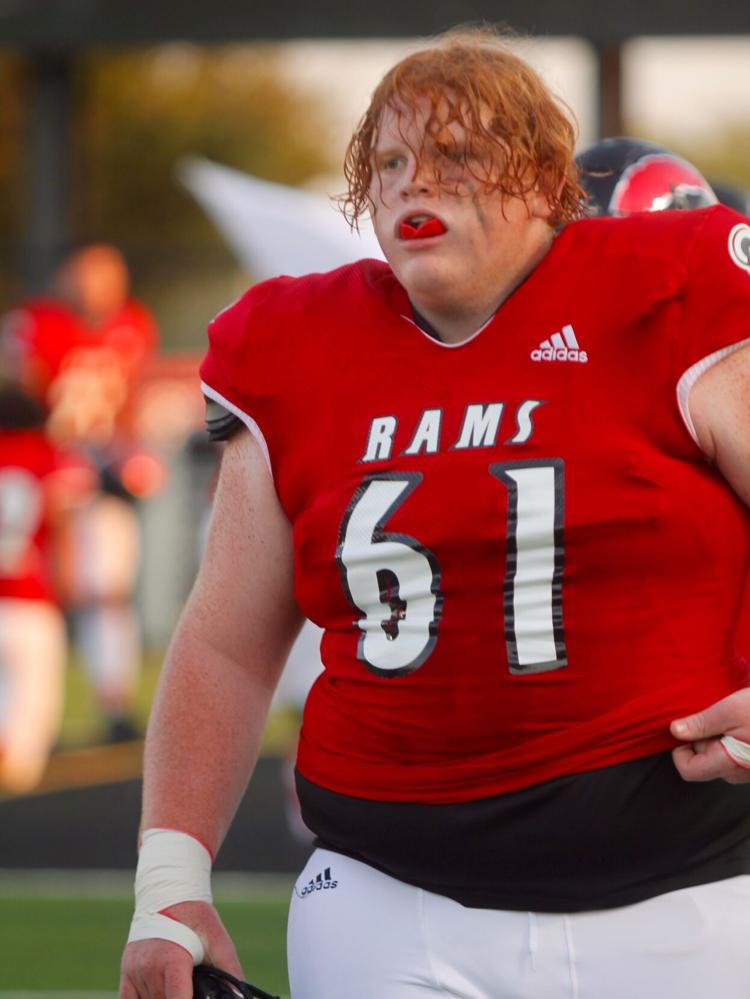 Mineral Wells vs. Godley
7:30 p.m. Friday at Ram Stadium
Players to Watch: QB Jacy Holland, RB Anthony Hernandez, WR Tristan Gray, LB Devin Salazar. 
Key Facts: Mineral Wells and its young roster weren't predicted to do much this season, but they found their quarterback after starting the season with some uncertainty. Jacy Holland threw for five touchdowns and ran for another, tying the school record for six touchdown in a game. He found receiver Devon Little twice in the paint, and Tristan Gray twice more against a typically stingy Boyd Yellowjackets defense. The Rams will enjoy home field advantage for a second week and hope to use that advantage to even their record at 1-1, but the task won't be easy. Godley beat Life Waxahachie 50-27 in Week One behind the strong running of seniors Kolby Bartlett and Collin Black, who rushed for 196 yards and four touchdowns collectively. Honing in on certain receivers won't do much good — Godley quarterback Caden Burke tossed three touchdowns to three different receivers.
Coaches: Mineral Wells — Gerald Perry. Godley — Curtis Lowery.
State Rankings: Mineral Wells — 832. Godley — 249.
Springtown vs Graham
7 p.m. Friday at Porcupine Stadium
Players to Watch: QB Camden Chesney , K/P Brendan Hall, DE Logan Fabrizius, WR Andy Behle
Key Facts: The Porcupines are limping off a Week One loss to Glen Rose and facing a fired up Graham team that manhandled Alvarado 50-14. The Pines are fielding a young team this year, and coach Brian Hulett expects to face challenges early and often this season. After its 27-13 loss to the Tigers, the Porcupines saw their state ranking plummet from 37 to 85. Springtown plays hard, though, and is expected to hold its own in these early non-conference games. "We will focus on getting better daily with hopes and plans to be ready for district, as is the case every year," Hulett said. Springtown has a mere four returning starters on offense and three on defense but will benefit from the veteran leadership of quarterback Camden Chesney and defensive end Logan Fabrizius on defense.
Coaches: Springtown — Brian Hulett. Graham — Kenny Davidson.
State Ranking: Springtown — 85. Graham — 125.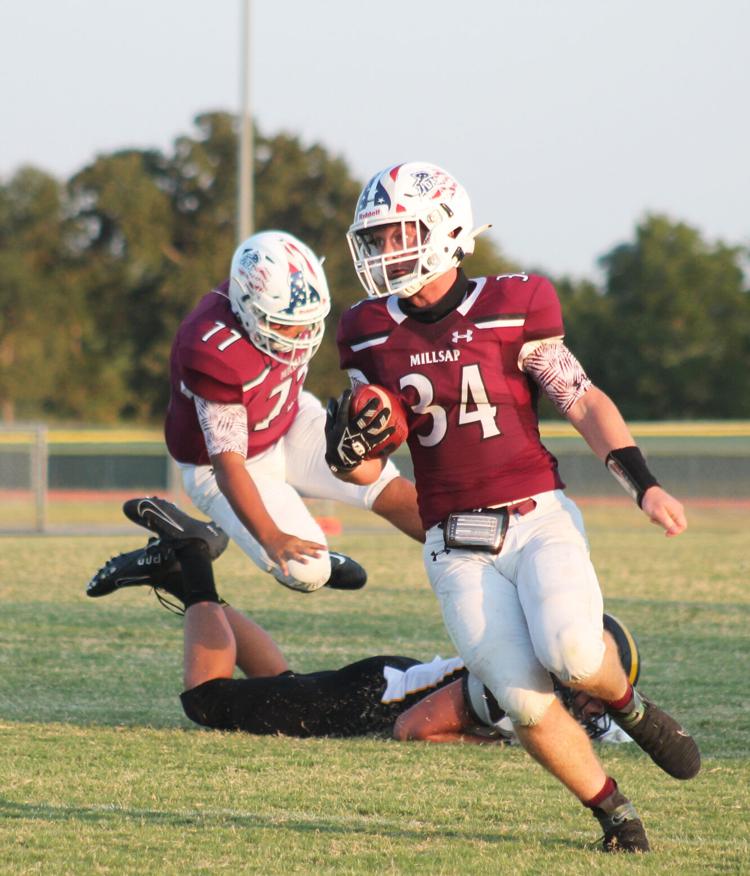 Millsap at Henrietta 
7 p.m. Friday at Henrietta
Players to Watch: QB Lawson Naim, WR Nathan Sykes, DB J.W. Holcomb, DE Juble Stevens, LB Brayden Weathers.  
Key Facts: Millsap wasn't predicted to do much this season but surprised Bruceville-Eddy in Week One with 54-14 beating. They won't be surprising many people anymore, as spectators witnessed an impassioned and energetic Bulldogs team to deny the naysayers. This week, they encounter a Bearcats squad coming off a 27-6 loss to Windthorst and have a solid chance to increase their record to 2-0. The team returned quite a few starters this season who played on a 4-6 team in 2019 but lost several of those games by narrow margins. Those margins might swing the Bulldogs' way this year. The team's state ranking improved from 805 to 719 with the Week One win.
Coaches: Millsap — Jake Johnson. Henrietta — Michael Johnson.
State Rankings: Millsap — 719. Henrietta — 736.
Gordon vs Newcastle
7:30 p.m. Friday at Gordon
Players to Watch: RB Morgan Mahan, RB Hoss Rouse, DL Clay Berry, OL Brody Scrivner.
Key Facts: Confidence — or a lack thereof — might be a concern in Week Two after the Longhorns were shellacked by O'Donnell last Friday. The Longhorns scored 36 points but gave up 60. Gordon's 1A six-man team will need to figure out a way to unleash offensive threat Morgan Mahan. The Longhorns are more like calves, with only one senior on the roster. A talented bunch of underclassmen will be relied on to find their game legs early in the season if they hope to challenge Strawn and other teams in their district.
Coaches: Gordon — Mike Reed. Newcastle— Ty Spitzer.
State Rankings: None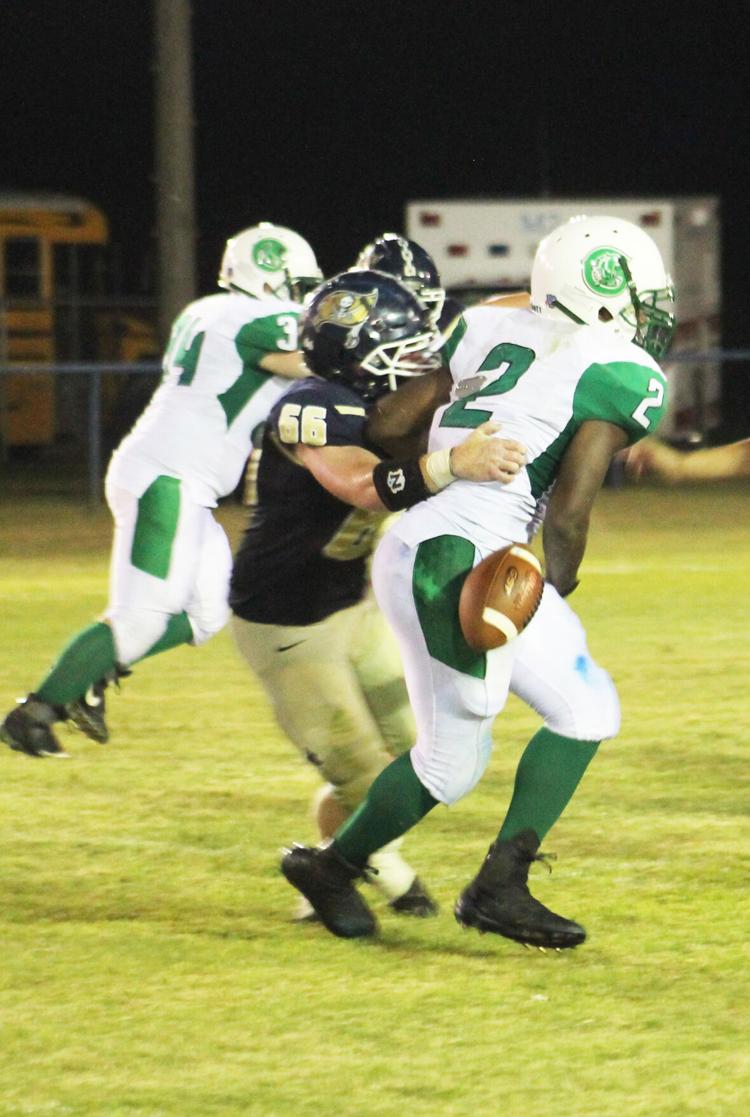 Perrin-Whitt at Jonesboro
7:30 p.m. Friday at Jonesboro
Players to Watch: RB Tyler Welch, WR Rafael Alvarado, DL Jake Holmes, DE Lane Self.
Key Facts: The Pirates field an experienced roster of upperclassmen, and they'll need that savvy during this week's match with the Jonesboro. The Eagles shut out Coolidge in its first game 48-0.  Perrin-WhittCoach Ben Staggs said he saw a "lot of good things" from his Pirates last week when quarterback Tyler Welch and an impressive stable of running backs pounded Gold-Burg's defense, averaging 10 yards a carry and pulling out a 70-64 win. 
Coaches: Perrin-Whitt — Ben Staggs. Jonesboro — Eddie Gallegos.
State Rankings: None
Strawn at Brookesmith 
7:30 p.m. Friday at Brookesmith
Players to Watch: DE Luke Eli, OL Max Hopkins, DL Jade Barrett.
Key Facts: The Strawn Greyhounds were picked to win their district but stumbled out of the starting gate. White Deer defeated the Greyhounds 48-36 in Week One. The Greyhounds hope to even their record this week against a Brookesmith Mustangs team that didn't play last week and might be rusty by comparison — or might have fresh legs and are amped up for the season debut. Two-way standout Luke Eli will try to inspire his Strawn teammates to victory.
Coaches: Strawn — Dewaine Lee. Brookesmith — Scott Edmondson.
State Rankings: None
Peaster at Alvord 
7:30 p.m. Friday at Alvord
Players to Watch: QB Gunner McElroy,RB Cole Tierce, RB Zane O'Donnell, TE Brody Williams, LB Jayden Canafax, SS Caden Duer
Key Facts: Peaster solved its quarterback riddle, the team is 1-0 and Gunner McElroy appears ready to lead the Greyhounds in the team's first year in UIL 11-man football. The performance helped Peaster improve its state ranking to 873 from 916. This week, the Greyhounds travel to Alvord to face a Bulldogs team that lost a tight game in Week One against Muenster and will be hungry to secure its first win. Peaster's young team will be just as hungry to start its season with consecutive wins.
Coaches: Peaster — Gary McElroy. Alvord — Pete Hart.
State Rankings: Peaster — 916. Alvord — 928.
Community Christian vs Stephenville FAITH
7 p.m. Friday at Stephenville
Players to Watch: QB Jackson Horton, WR Riggin Parker, LB Jessie Rodriguez
Key Facts: The Warriors could have won Week One if not for a couple of fumbles and tough breaks. Instead, they dropped to 0-1 after VCA beat them 62-58.  But they found a superstar in Jackson Horton, who passed for five touchdowns and rushed for 188 yards on offense and led the defense in tackles. 
Coaches: Community — Bryan Horton. Stephenville — Chance Yankie.
Rankings: None